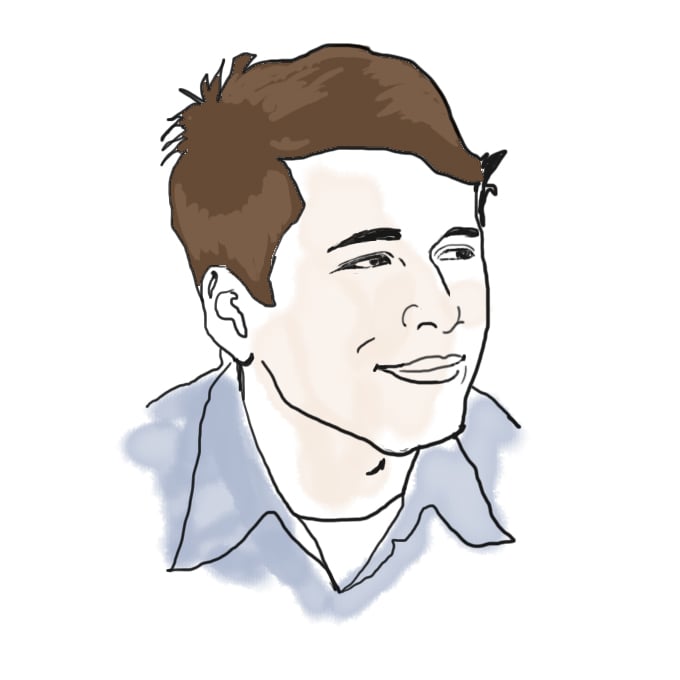 In this entry, I answer your recent questions left in the comments of previous entries.
Here are the answers to the questions you've left in the comments of previous entries…
————————————-
JKim asked, "Do you know of any other really good vegetarian/vegan restaurants in the area?"
Well, there are only a few vegetarian-only restaurants in the area (such as Buddha's Delight and T. J. Scallywaggle's), but many, many restaurants around offer good vegetarian options. For example, on my list of restaurants, the following offer great veggie (and often vegan) options: Cafe Baraka, Punjabi Dhaba, Addis Red Sea, Trident Cafe, The Helmand (and probably some others, but I'm not certain so I left them off).
Mollie added, "All of the MIT-run food places on campus have vegetarian (and usually vegan) options every day. There are lots of vegetarians at MIT! :) Whether the options are great… well, they're about as good as they are for the omnivores. For the record, I think the best place for veggie options is Steam Cafe." And Vicki added, "Veggie Planet in Harvard Square is a tiny hole-in-the-wall that a lot of people miss, but it has some great veggie options. I'm partial to their 'Lunch for Henry.'"
————————————-
Deepta wrote, "I know that when I write this, I am voicing a concern of many intl applicants. You've mentioned in a previous post that schools in most countries put markedly less emphasis on extracurricular activities than those in U.S., which is absolutely spot on. And, over and above this, the depth and breadth of ECs varies from school to school in the same country. So, how would you judge/compare/evaluate applicants who had different levels of exposure (even at times little or none) to ECs opprotunities? A generic answer is "Judging them in their 'contexts'", but how do you get to know the individual contexts of thousands of intl. apps? May be ECs aren't the 'deciding factor,' but when the acceptance rate is ~4%, you got to wonder. Or, should we use a supplementary essay to explain our situations ourselves? Furthermore, do you consider activities that are not really school-oriented as ECs, such as computing skills or playing an instrument that isn't taught in school? One last query is, in many intl. cases, the applicant probably hasn't had any 'Work Experience,' so is leaving that section blank going to harm us?"
You hit the nail on the head in that yes, we evaluate every applicant in their own context. Remember that we are professional admissions officers, and that we are paid to be able to use your application and our prior knowledge to be able to understand the context of all of our applicants. I assure you that we're very good at this. You can help your own case by helping us to understand your context, including your family life, your school, your community and your culture.
You are also right that the presence or lack thereof of extracurricular activities like a debate team or basketball squad are not the deciding factor in our admissions decisions, although good marks and test scores alone similarly won't impress us. What we need to see is how you are a good match with MIT, and usually how you spend your time outside of class gives us as many clues to that match as how you do in class does. So please, tell us about your interests beyond the classroom, and how you've explored them, whether or not they're a formal "extracurricular activity." Things like outside work with computers or music are absolutely something you should tell us about.
Finally, no, leaving the "Work" section of the application will not harm you. We understand that for many reasons, legal, cultural, and otherwise, many students don't work, and that's just fine.
————————————-
Baraka wrote, "At last I can press hope to get to university in U.S.The list you have supplied will be very useful.My question is;in what extracurricular activities areas do you recommend most?There might be some int'l applicants like who have done singing,leadership&community service.And how about using great vocabularies in esays does this secure more chance of being selected rather than just using simple understandable english?Thanks for reading all this I'm looking forward to hear from you."
I've covered some of the question in my previous answer, so please be sure to do that. As for what extracurricular activities we recommend most — you should do those things that interest you most. Please do no do things just because you think they will look good to college admissions officers. There is no "right" package of activities that will earn you admission to any particular school. My best advice to you is to think about what you really like to do, and then figure out how to do that in the awesomest way possible.
————————————-
Ankit asked, "What is the Average Age of an MIT freshman?"
Anonymous asked (in response to this article), "That's a cute story. Is 17 really young for MIT?"
And Applicant wrote, "Will my age affect how MIT looks at my application?"
17 is not young for MIT; in fact, 17 or 18 is the usual age of an incoming MIT freshman. Each year, though, a non-negligible part of the class is older than 18 or younger than 17. (You can read a little more about younger students at MIT in this entry)
————————————-
Samira wrote, "I got gold medal in International Astronomy olympiad,and high score in National Indian Olympiad in informatics. Do they affect on my application for ungrad?"
Accomplishments like this can only help in your application process. Congratulations on what you've achieved, and best wishes in the application process.
————————————-
Ajit asked, "I have a gap after my high school.whether i am elligible or not for mit.give me answer,please."
And Ujjwal wrote, "i dropped two years after my high school and worked for a year.can I apply to mit.i'll give SATs this october.my academic record in high school is quite good.i got confused after high school as i have got wide range of interests and i wanted to do all the things at the same time.in the process i've gained command over many subjects from maths,sciences to history,geography and economics at higher level.but now i require a professional degree from a good university to fulfill my quest for knowledge and get a good job.i'm from india and i am interested in aerospace engineering."
Yes, you are both certainly eligible to apply for freshman admission, unless you have enrolling in another university in a degree-seeking program.
————————————-
Sagar wrote, "i am from india.my parents are divorced and i live with my mom and am solely supported by her.my dad is not willing to cooperate with any of my application procedure.what should i write in my letter to the student financial aid as i am genuinely in need of the total tuition and living.my mom is a housewife and she supports me through the interest accrued on bank fund which is not enough even for my mit living expenses ."
The Financial Aid Office deals with situations like this with some regularity, actually. You'll need to either get your dad to fill out some forms, or, if he is unwilling to, document the extent to which your father is unwilling to cooperate. Don't worry, our Financial Aid Office will be able to meet your full need. For more information, go over to Daniel's blog. Daniel is the Director of Financial Aid.
————————————-
Anshuman wrote, "i had given my sat 1 this june…scored 2190 ( national percentile of 97 and 98…writing section score – 690)… is it good enough or should i attempt sat 1 again?"
I can't answer questions like this, except to say that we don't make decisions based on test scores, and that we have no minimum SAT scores. Also, you can check out the SAT score ranges in this previous entry.
As for the essay, we're not grading it based on how well it is written, or how flowery the language is. The essays are used to find out more about you, how you think, what is important to you. However, it is important to use correct English, as a critical part of the MIT experience is communications in English, both inside and outside the classroom.
————————————-
Suchi wrote, "Unusual circumstance: Most of my teachers since 9th grade are leaving. so, basically, i sill not have many teachers next year who will know me well since most of them are gone. what should i do? should i trust the new teachers? or could i use some other source for recs?"
You have several options. You could still have those teachers who know you well but are leaving write you recommendations — it's okay that they've retired or taken a new job. If you do use your new teachers, I would give them a bit of time to get to know you before asking them to write on your behalf; in this case, applying for regular action (and not early action) definitely seems like the best course of action. In this case, you could also supplement those teacher recommendations with an outside recommendation from someone who knows you well, to help us get to know you well.
————————————-
Fernando asked, "I may have missed it in a previous blog, but what is the actual size of the class of 2010?"
Due to gap years and other factors, this number changes slightly throughout the summer. The official number will slightly over 1000 freshmen; I'll publish the number when it is available.
————————————-
Rodrigo asked, "Do you know how many international students the class has? How many of them are from South America?"
About 8%, or just over 80 students, are international students in the Class of 2010, and about 6% of those international students are from South America. You can see the breakdown of MIT's population overall here.
————————————-
Shikhar wrote, "Well as i did not get into MIT this year…i am going off to college at Worcester Polytechnic (thats near boston yay)…i am thinking about applying as a transfer so i needed to consult which courses i should look into and what kind of a performance i should maintain in college to be up and running for admission consideration….For an incoming junior what is the weightage usually given to high school GPA (not that its bad or anything) and SAT Scores…Also is there a time when prospective transfers can come visit…."
First, a note about transfer admissions: it is extremely competitive. We have, I believe, 14 transfer students entering this fall, from hundreds of applications. My best advice to every student is to really try to love the school you're at, and make the most of it. That way, even if transfer doesn't work out, you've really set yourself to look good for graduate admissions.
That being said, we do hope that prospective transfer students will have taken roughly the freshman science core classes — calculus (single- and multi-variable), physics (mechanics and E&M), biology, and chemistry, performing as well as possible (there is no minimum GPA, but obviously higher is better). High school performance and standardized test scores are one of many things considered in transfer admissions, though college performance is more important. Finally, yes, you can come visit whenever you like. We offer campus tours twice daily, Monday-Friday, or you can check out things on your own during the weekend or evenings.
————————————-
Stefan wrote, "Hi Matt, you answered me 3 weeks ago on the Romanian EC issue ,where the answer was that an Educational Counsular exists in Cluj-Napoca and wait until online application will start. I checked the Interview Information and it says quite clearly : "Unfortunately, there is not an Educational Counselor assigned to your area; your interview has been waived." So what should i do now , i will have an EC available or i will not?"
We have not yet completed our assignments of international Educational Counselors (interviewers). I ask all of the international students to be patient as we complete this process.
————————————-
Aziz wrote, "On a completely unrelated topic, Matt do you have any idea when the July FEE results will be out? I'm really curious to know how I did and there's not much time left till orientation…thanks :)"
I have no idea. Questions like these should go to the Academic Resource Center.
————————————-
Anonymous wrote, "Impressive stuff, everyone seems so interesting that those who decided not to join the class of 2010 are beginning to have second thoughts. On the other hand, can they still join?"
Probably not (the deadline was May 1, after all), but contact our office (or me) directly if you'd like to discuss this further.
————————————-
Aziz wrote (in response to this article), "Nice, he must have been a great achiever to get a full scholarship, I wonder what the competition must have been like for that, any guesses?"
MIT does award full scholarships, but like all of our scholarships, they are based solely on the family's financial need, not based on merit.
————————————-
Leah wrote, "first of all, my plan as of now is to graduate highschool (in south korea, where im currently living), study theology for one year(or possibly more) at a college here in korea, then apply for MIT to study ocean engineering and such. however i hear that the competition for transfers is even higher than regular admissions, and id rather just enter as a freshman anyway. coming from another college, can i still apply for regular freshman admissions? if i do, would i have to sacrifice my college credits?
also, about ap courses, do you actually have to take a course or can you just take the exam to prove you know the material? as i said, im in korea, and my school doesnt offer ap courses. however i did buy a book and am using it to study for the physics exam right now, and anything i dont get from studying on my own, im pretty sure i will cover during the next year.
one last request(for now;)) is if you happen to know any students there that graduated from a korean highschool, could you make some connections and perhaps get me in contact with them?"
One answer at a time… first, if you enroll as a degree-seeking student at another university, you can only apply to MIT as a transfer student. If you enter the theology school as a non-degree student, you could still apply as a freshman. You could also apply to MIT before entering the theology school, and then if you are admitted, ask us for a gap year to study theology (again, as a non-degree student).
Next, yes, you can take an AP exam even if you haven't taken the AP course. In fact, this is the answer to the first question on the official AP FAQ.
Finally, to locate a student who graduated from a Korean high school, I'd start by contacting the Korean Students Association here. Good luck!
————————————-
Anna wrote, "I was wondering, do you know the percentage of incoming freshmen who got financial aid, and what was the average financial aid package. Also, just out of curiosity, what were the average SAT scores, that is, if you have that info available."
Of the Class of 2010, 92% received some form of financial aid, most receiving substantial need-based grant. The average grant (per student, per year) was over $27,000. You can view SAT statistics for the admitted class in this previous entry.
————————————-
Applicant wrote, "Is it bad not to have a campus visit? My parents own a small business, and work everyday except Sunday. On Sundays, we either have someone come over or go to someone else's house. My parents are afraid that if they both leave the store closed for a couple of days, then their business will go down. I don't want to take only one parent for a campus visit because I don't want them to feel as if I favor one over the other. Also, my parents won't let me travel alone because I just turned 16 a month ago. To them, it's not safe for a 16 year old girl to go alone in the world."
At no point in our admissions decisions do we consider whether or not an applicants has visited. This fact is not tracked for admissions purposes. Since our students come from many backgrounds and from around the world, we know it is not feasible or realistic for all of our applicants to visit before applying. If you are admitted, though, I hope that you will come visit before making your final college decision. That is an important visit. In short, you don't have to worry about visiting now. (I hope that in the meantime, these blogs are helping you get a sense of the campus!)
This answer is not universal. Many universities do use campus visit data in their admissions decisions. It would be best for you to contact each of the universities you plan on applying to and asking them the same question.
15 responses to "August Questions Omnibus 1"