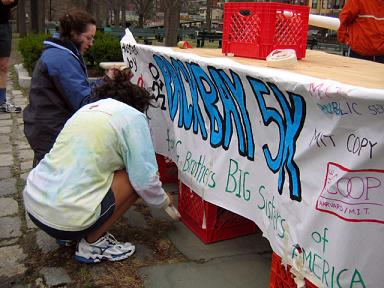 As I wrote in a previous entry, I signed up to run the Back Bay 5K last Saturday. Results here.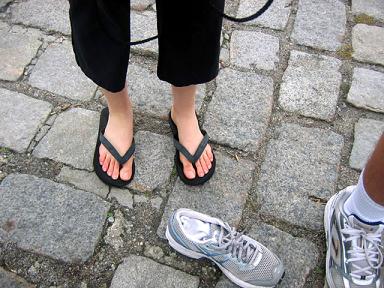 I very intelligently chose to walk across the bridge in flip-flops. For those of you who were not at MIT last weekend and aren't aware, it was rather chilly. And by "rather," I mean "freaking."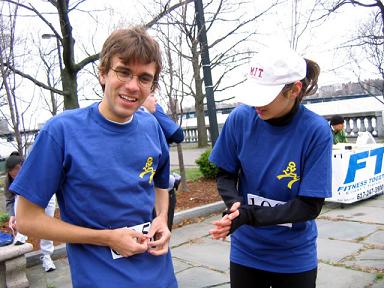 While Sam '07 pins on his bib, I warm up my hands…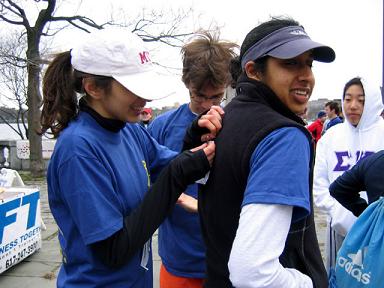 …so I can pin another bib on Veena '06. Don't let our smiles fool you. It is freezing.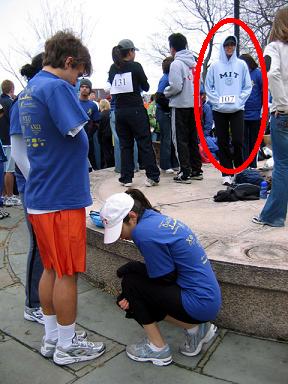 I attempt to curl up to conserve warmth (not tie Sam's shoelace) as Melis '08 laughs at me in her warm, warm sweatshirt. I hate you, Melis. (But you do have beautiful eyes :P )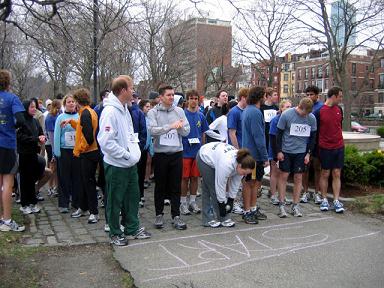 I went on a warm-up jog and when I came back, everyone had lined up to start. Not cool, people.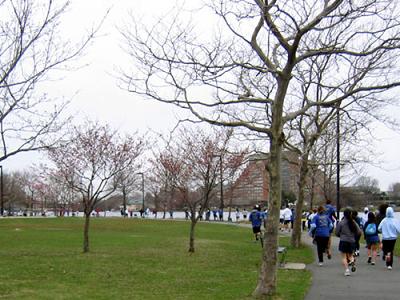 We had a very nice view of the Esplanade while running.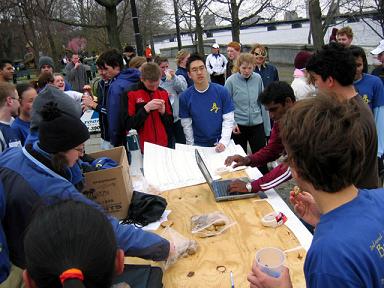 Here, some of the organizers tally the results.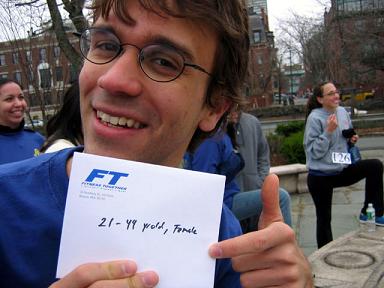 No post-college, pre-50 female runners stuck around for awards, so Sam got one of the prizes. Have fun with your free fitness consultation, bud.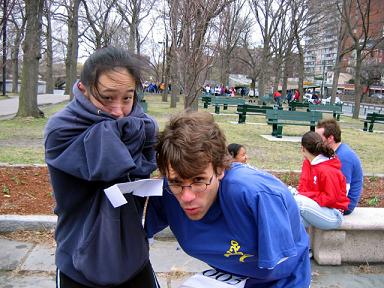 Our BU friend Jessica '08 — thanks for the pictures!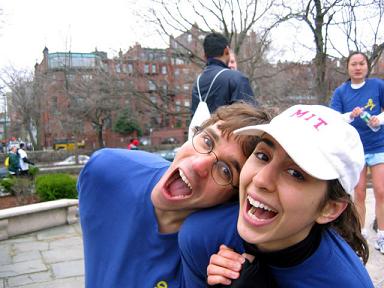 It is freezing, but we are happy =) The Boston Marathon is going DOWN.
6 responses to "Back Bay 5K"