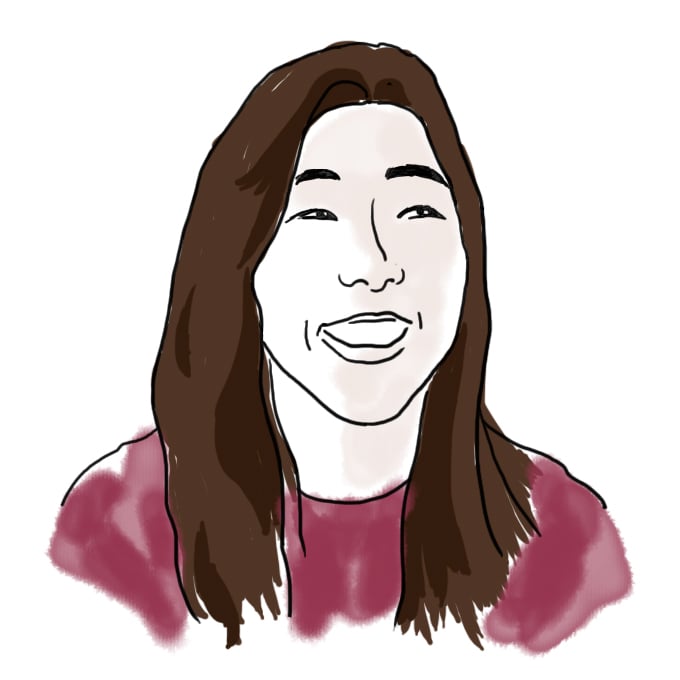 I change my clock back three hours and read headlines on the magazine of the woman sitting next to me, i.e. "Brad and Angie: MORE BABIES"
The last time I was on an airplane, I was in an aisle seat getting my chair kicked by the screaming kid beside me (a stereotype for bad flights everywhere, but for some reason, for me, it always seems to hold true). The last time I was on an airplane, I was going the other direction – San Francisco to Boston – and the last time I was on an airplane, I'd envisioned getting my ketchup taken away and them dragging me kicking and screaming from my MIT education just because of my breakfast condiments. "She's a terrorist," they said in my mind the last time I was on an airplane. "She's hiding the goods in her breakfast burrito."
The last time I was on an airplane, it was almost exactly three months ago.
I didn't know that 5 meant chemistry and 7 meant biology; I didn't know where building 4 was and that you had to go through it to get to building 2 but in this case 2 didn't mean mechanical engineering. I'd never taken a final before winter break or got out of bed simply to switch out of a class that was too early before promptly going back to sleep. I had never met Regina Spektor, been on a road trip to Cape Cod with a few of my close friends or walked home when it was so cold that I had to stop to warm up on a grate blowing out hot air. I'd never called anywhere other than the California bay area home.
I'd never built a robot. I had never hung out with Ben Jones in real life or dragged him away from reading applications to grab sushi from Cafe Four. I'd never met Mr. Neha or had any idea that I would be living with her, or that she'd take care of me when I'd get a sinus infection I'd never had before. I didn't know Kyle even existed, even though I now depend on him to come by and cheer me up by making fun of how I dance to Fergie*. I'd never met someone who'd written a novel before puberty or created an award-winning programming language. I didn't know what TEAL stood for, exactly.
(Wait, I think I still don't. Technology Enhanced … Active Learning? Am I right? Oh, I'm so good.)
So many things have changed since three months ago. This time, my iPod is charged and my boarding pass is secured in my backpack. This time, I'm flying with my sister, who unfortunately has the window seat next to two sleeping men and is suffering from that giant bottle of water we had to chug before going through security. This time, I'm mentally and physically spent by my first semester at MIT; this time, part of the class of 2011 has been admitted and half of my freshman year is done.
Things change. Except for the screaming child. He's still here, ensuring that I continue to stay awake even after my finals. Thanks, kid.
*Real name: Stacy Ann Ferguson. DID YOU KNOW? I bet Sam did.
21 responses to "Back in Time"