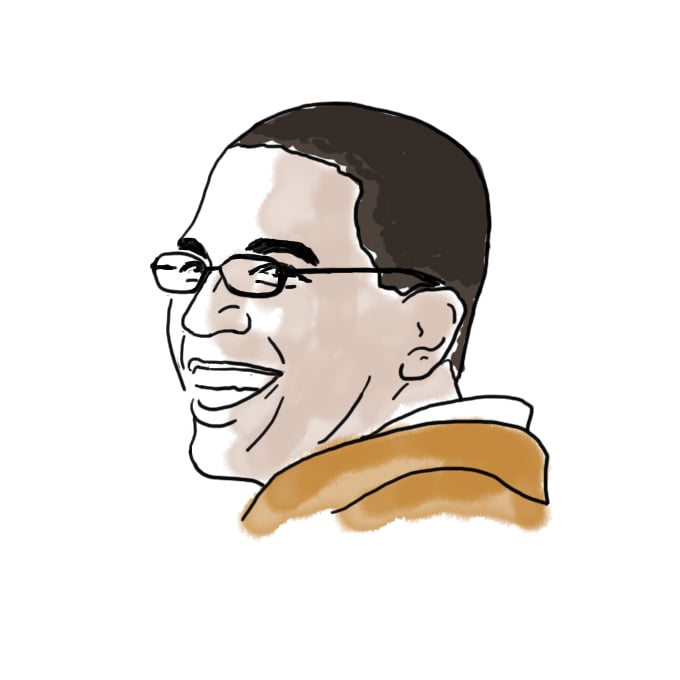 Battle of The Bands takes over Bryan's Blog

by Bryan
Hostile takeover of Bryan's blog for the night.
So me and my 133t h4x0r roommate Yuan decided to take over Bryan's blog for the day…
Shaye: Are you sure this is legal?
Yuan: Don't worry about it.
Shaye: Really? Wouldn't Bryan be mad at us?
Yuan: Shouldn't we be telling these people about Battle of the Bands?
Shaye: yeah! BATTLE OF THE BANDS!!!!! It's gonna be awesome! W00000T!!!
It's gonna completely ROCK THE HOUSE!!!!
Yuan: … that was not why I spent three hours hacking this account.
Shaye: If by "hacking" you mean sneaking up behind Bryan when he's typing in his password.
Yuan: Shouldn't we be telling these people about Battle of the Bands?
Shaye: Alright, alright. Battle of the Bands is an event held every CPW where ten local bands come to MIT to compete in front of YOU for prizes and bragging rights.
Yuan: Yup. Me and Shaye and our friend Dave has been working to put this together since October. Dave does publicity, I handle the boring financial stuff, and Shaye here's in charge of the music.
Shaye: Rock! m/
Yuan: Shaye is a wannabe rockstar.
Shaye: No I'm not!
Yuan: Remember that girl we met at Harper's Ferry?
Shaye: Oh yeah, we'd gone there to audition one of the bands, Sweetfist.
Yuan: She totally dug your rockstar hair.
Shaye: heheheh.
Yuan: Hey Shaye, so do we have any inside info for Bryan's readers? That'll be really neat.
Shaye: Actually, I just finished compiling the band lineup for this year.
Yuan: Sweet! I hope Polski FIAT is on there. They were last year's winners and they're pretty awesome.
Shaye: Yeah, I guess if you're into that whole "nerd" rock stuff.
Yuan: Dude, I have their album. You should listen to it sometime.
Shaye: Personally, I'm really psyched about this reggae-fusion band called Spiritual Rez. Their guitars are amazing!
Yuan: We also have that MIT band High Voltage Research Lab, right? The one that's mostly made of MIT freshmen?
Shaye: Yeah. I really like their stuff, too. It's amazing the musical talent that exists at MIT. A cappella, symphony orchestra, concert choir, WMBR student radio…the list goes on.
Yuan: So are we gonna post the band lineup or not?
Shaye: Ladies and Gentlemen, I am proud to announce the official bands for BOTB 2006!
These are in no particular order.
1. Medicated Kisses (non-MIT)
2. High Voltage Research Lab (MIT)
3. Spiritual Rez (non-MIT)
4. One-Eyed Stanley (non-MIT)
5. Panic Kills Octo (MIT)
6. Upper Hand (MIT)
7. Polski FIAT (MIT)
8. Sweetfist (non-MIT)
9. Color and Talea (non-MIT)
Shaye: And guess what?
Yuan: What?
Shaye: We have a special performance this year featuring none other than Dean Marilee Jones!
Yuan: No way! Dean Jones of the Admissions Office?
Shaye: She'll be singing with the band Tremulant, which includes Ben Jones, another member of the Office of Admissions.
Yuan: Wow, now I can't wait for it to be April! It's gonna be one rocking show!
Shaye: yeah! BATTLE OF THE BANDS!!!!! It's gonna be awesome! W00000T!!!
Yuan: This time, I'll have to agree with you.
Here's all the info you need to make sure you don't miss the show:
MIT Battle of the Bands
Saturday, April 8, 2006
Doors: 7:30pm Show: 8:00pm
Lobdell Food Court
Stratton Student Center, 2nd Floor
Tickets: $3 prefrosh, $8 MIT/Wellesley, $12 general
Free food and ice cream with price of admission.
All proceeds to benefit Children's Hospital Boston.
Shaye: Rock on! m/
14 responses to "Battle of The Bands takes over Bryan's Blog"