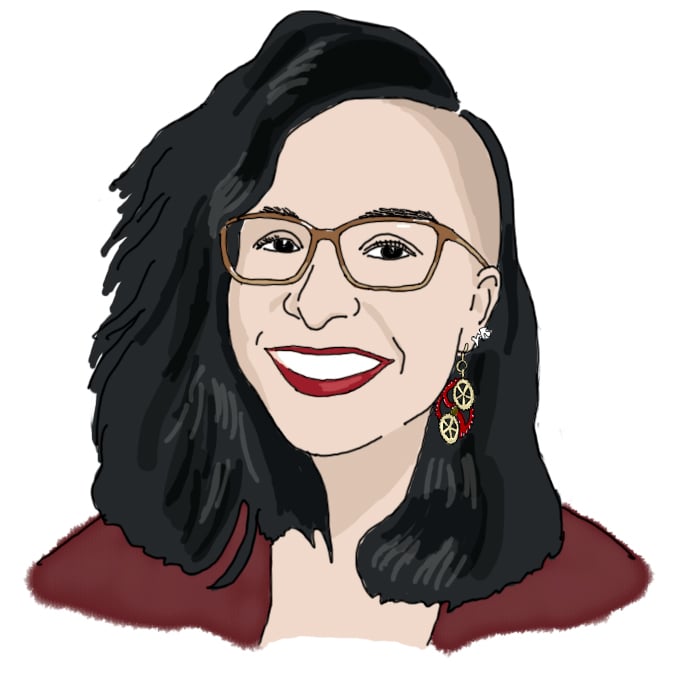 Before You Arrive on Campus: Orientation Edition

by Yuliya K. '18
On REX, safety, free stuff, and making the most out of it all!
Imagine: you arrive on campus. It's awesome. Breathtaking. Exhilarating!
Remember that scientific discovery you always wanted to discuss in friendly company? The math gangster you dreamed to become?
Now's your chance.
But wait, don't rush. Don't plunge into the ocean of choice immediately.
Start here.
First, from fellow bloggers:
— On getting to MIT from the airport by Lydia K. '14 here
— On the Impostor Syndrome by Anna H. '14 here and Chris Peterson here
— On the Conservation of Frosh by Rachel D. '16 here
— On MIT culture by the hilarious Snively '11 here
A list of "Essential Services" according to MIT Housing can be found here.
Visit all 11 residence halls during REX. Yes, some events may sound scary. No, no dorm will actually host an orgy. Give each one a chance.
A dorm building means little at MIT. Don't ogle at the amenities. Talk! REX Life ≠ Real Life. A friendly upperclassman will help you compare and contrast. Even if you know exactly where you want to live, exploring may help you meet your new best friend.
Ask the names and experiences of older students and peers. No better way for you to feel welcome and pick the perfect-est living space.
But! Remember, remember the Rule of November. Try not to get entangled in dubious or passionate affairs with upperclassmen (or even classmates) until after Halloween. In time, you will appreciate the November Rule greatly. It is a special MIT gem.
Talk to your family. Stay in touch with friends from home. I've had to make up too many months of silence after the excitement of novel college life subsided. A common suggestion is to make ~1 call per week. Even during Orientation. A personal suggestion: try snail mail. Mailbox filled with love >> empty slot.
Take advantage of your MIT ID early by traveling to Boston with a subsidized MBTA pass. Visit museums at a free or discounted rate. Get a card from the Boston Public Library, the second largest in the country. Purchase tickets for performers like the Blue Man Group at 1/2 the price through Student Rush or MITAC. Student Rush tickets are also available for film, opera, ballet, and orchestra performances, as well as many others.
Pick a tentative class schedule in advance. Registration Day doesn't arrive until after the care-free Orientation days, on September 8, but panic over scheduling can overwhelm quickly.
Here are more resources and tips more on choosing classes!
Don't overheat with excitement. Orientation moves at light speed, and it's easy to get lost. Remember what you love and keep that in mind when picking classes and clubs and activities. Despite the new environment, you're the same you. Same personality, same origin, same friends and passions.
This advice can also be rephrased as, "Don't audition for an a capella group if you've never sang."
Trust me on that one.
The adult world of MIT is big and confusing. Orientation helps you navigate. Please listen and absorb. Knowledge, in this case, may truly save a life.
Save the MIT Police number on your phone. Here: (617) 253-1212. Always nice to know the local 911.
For Urgent Care, MIT Medical in E23 is open 7 am-11 pm. There is also 24-hour assistance available by phone at (617) 253-4481. Some common health tips from MIT here.
Mental Health walk-in hours are in the same building (E23) 2-4 pm on weekdays.
All services provided by MIT Medical and Mental Health are free and confidential for registered students.
Try the meal plan during Orientation. You'll get free passes then. While savoring the unlimited menu, note that you can, with some effort, reduce the cost of food to 1/25th of the meal plan charge (if you live in a cook-for-yourself community). Besides, grocery shopping and cooking with friends are fun. And there's often free food on campus.
You will hear the word "free" often, beyond this post. Add yourself to this mailing list to receive free food notices. Stock up on free Career Fair t-shirts and Orientation swag. Claim freebies from reuse mailing list and Choose to Reuse monthly events in Stata Center. You will accumulate piles of stuff soon. Much of it useful.
My Favorite Free Item of the Year was a baby onesie with the words "Acute Baby" written under the image of an acute angle. Math puns on baby clothing? Yes!
Most importantly, know that we the students are excited to meet you. We're your neighbors for the next 4 years.
Welcome!
We hope you find your closest-to-perfect space here at MIT.
P.S.: I may remember more in a different post, but for now, feel free to add any questions you may have about arriving at MIT. Any topics from making friends to transportation logistics are welcomed here, via comments below or email above!