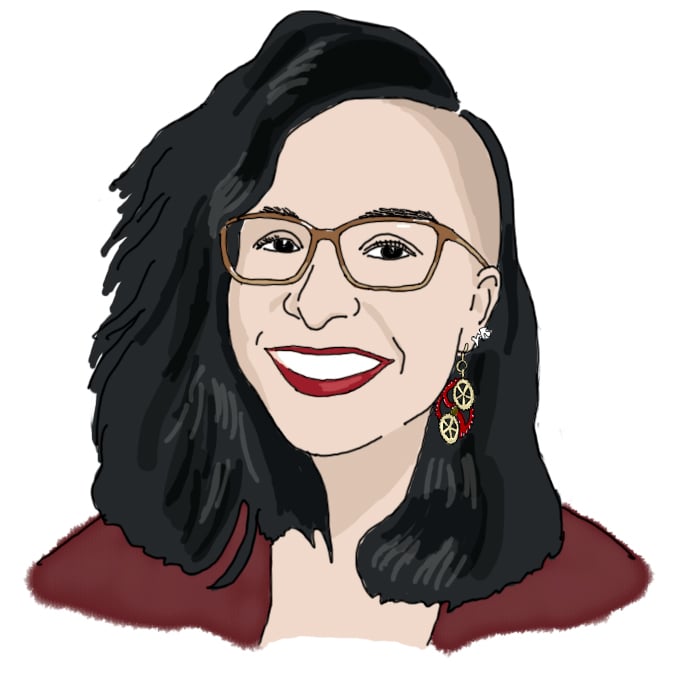 Before You Arrive On Campus: Packing Edition

by Yuliya K. '18
for the pre-frosh we're excited to meet
In 4 weeks, you will leave home for an academic journey of 4 years. Commence the packing process!
Frantic scrambling. Wading through piles of clothing and mementos on the floor…
But what should you pack, really?
Erick P. '17 says this.
Jess K. '10 suggests these items.
MIT Housing compiled a packing list for students here, to be used with caution.
Some things I've found helpful. Pack:
— a memento for your shelf or wall. There are no restrictions on memories, and pictures of family and friends will brighten the hard times. Guaranteed.
— a surge protector. Electric sockets appear in the oddest places.
— a Twin XL sheet set, a towel, and a shower caddy. Summarized as "the stuff Bed, Bath & Beyond says you require." For ease of transportation, Bed, Bath & Beyond will pack the essentials for you the student to pick up at the store through Pack & Hold. They also host special events during the summer with 20% discounts for students. Note, however, that BB&B is not the easiest destination from campus.
— a swimsuit, if you wish to beat the required swim test and suggested boat test (which involves treading water for 10 minutes and is harder than it sounds). Bonus: Freshman Orientation test-takers receive an MIT Engineers t shirt with a witty-nerdy saying on the back: "Technically, the glass is always full."
— a casual wardrobe. This is optional, but will prevent the need to adjust impeccable outfits during the high energy Orientation Week and fall semester. Sweatpants, yoga pants, and shorts are your friends. And wait till you discover the wonders of free t shirts!
— a formal suit, for job interviews and Career Fair
— documents establishing identity and work eligibility, Social Security Number being one of them. For the I-9 form you will fill out once to receive access to all on-campus job possibilities.
— items you use most frequently at your current home. I sacrificed precious suitcase space for a hair dryer. Totally worth it.
— basic school supplies like notebooks, pencils, pens. The nearest Target is quite far, and the MIT Coop is not the go-to store for minor purchases. Don't drag a mound of erasers and rulers on a plane, but have something for the first day of learning.
— basic life supplies like toothbrushes and toothpaste, medications and a hair comb
— laptop case or bag. You will take your laptop everywhere. Also, don't save $$ on the laptop security stickers sold at Orientation by the MIT Police. They may stain the tender shell of your computer, but will also protect you from on-campus theft.
— snacks for the trip, arrival, and the first late night
— a dress, if there is >1% chance you will consider attending sorority rush or a formal. There is a free and regularly scheduled shuttle to the local mall, Cambridgeside Galleria, from Kendall Square, but that trip may not fit into your first week's schedule.
— soap and shampoo, if they fit into your luggage. If not, there is a campus convenience store, La Verde's, for first-day shampoo emergencies and tragically over-priced midnight indulgences.
— cash money, including some $1 bills, for the times you'll want fresh fruit from a farmer's market or a movie from the MIT LSC film series or a snack from the vending machines. Also good for splitting bills with friends and buying cannolis at the North End at midnight.
Don't Pack:
— fancy adornments from garish college shopping catalogues (like this one from Bed, Bath & Beyond). Among other things, you probably don't need a soda machine and a pile of decorative pillows. Not on your first week of college.
— chairs, bean bags, and other larger items like desk lamps. You will most likely move from your temporary room assignment after the brief REX, so travel light.
— comforters and winter gear, unless you don't plan to visit home in the winter. These take up space.
Don't assume what you need. For example, some rooms in East Campus have trash cans, and some don't.
Luckily, Boston is a giant city. No need to bring the stock of a lifetime on the plane. And once you move into your permanent residence, you can receive care packages from Amazon and parents. Prime Pantry, now with back to school deals, will reduce the burden of heavy household items and snacks. Join Amazon Student for 50% off Amazon Prime and other special deals.
Be mindful of space. Plan to partition your room evenly if you have a roommate.
If you take a suitcase or two, keep them close. They work great for storage and shopping trips. Producing a carry-on suitcase at the register is a satisfying experience. Makes you feel like Shopper 007.
If you forget something, worry not. There are plenty of stores and two malls within a 20-30 minute walk. Public transportation opens even more destinations. MIT shuttles with free wi-fi run (with delays) every weekend past Orientation. They will take you to Target, Costco, Starmarket, Whole Foods, Bed, Bath & Beyond, Home Depot, and Trader Joe's. Word of caution: plan the shuttle trip for a sunny day. Boston traffic halts with the first drops of rain.
Always feel free to consult an upperclassman for directions and advice. We're happy to help.
Cheers, and see you in a month!
Important P.S.: Let me know if you have any questions before you arrive on campus! All topics from culture to logistics are welcomed here, via comments below or email above.