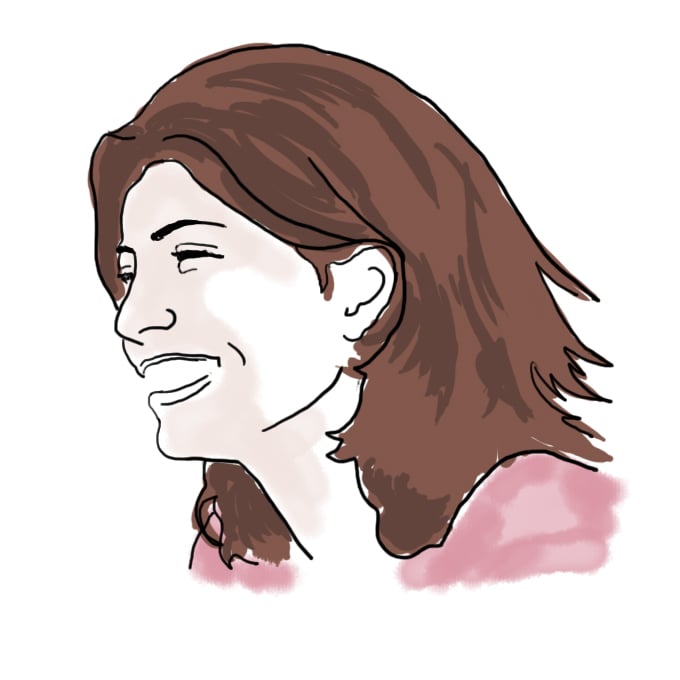 Behind the scenes of Glamour: Part 1

by Melis A. '08
Two MIT students were chosen as Glamour's Top 10 College Women
Glamorous moments, in the traditional sense, are fleeting at MIT. There are the occasional formal dances and student runway shows, but it's typical to neglect your appearance after working on a problem set until 4 am the night before, or knowing that you will be spending the rest of the day in lab. So you may be surprised to hear that 2 MIT students, Alia Whitney-Johnson ('08) and I are among the Top 10 College Women of 2007 chosen by GLAMOUR Magazine. This annual competition has featured fifty years of female college juniors with leadership, community involvement, unique goals, and academic excellence. Two MIT women were also chosen in 2004.
I received the application from a sorority sister and filled it out with no expectation of winning, so you can imagine my shock when I got a call in early March saying that I was a finalist. It wasn't until halfway through the conversation that I asked for clarification on what exactly she meant by "finalist" (= one of the top 10). Phone interviews with a Glamour writer ensued, where I shared my dreams, goals, accomplishments, inspiration, secret obsessions, and more.
Until we all went to New York City in April for the photo shoot, I had no idea who the other girls were (well, except for Alia, who I heard about through the grapevine). We got to spend a fabulous weekend in Manhattan; they got us rooms in a trendy hotel, and we had free time all weekend except during our scheduled photo shoot time. The girls were from a spectrum of schools and geographical locations, with a striking variety of career goals – including physics professor, WNBA basketball player, secretary of state, and philosopher. It was great to meet such accomplished young women.
And then, there was the three-hour photo shoot. It took place in a huge photo studio overlooking the Hudson River. We had world-class stylists simultaneously applying makeup, doing our nails, and blow drying our hair. Then we were whisked to the dressing area, where we could choose from 10 racks of black and white clothes from famous designers and a long row of shoes. None other than the fashion editor of Glamour and her assistant were there to help. The photographer, Pamela Hanson, was just about as nice as can be. I expected to receive a lot of direction regarding my pose, but she just had me stand on the "X" marked on the floor and then she immediately started snapping pictures. The wind blower was making my eyes tear up, and she asked if I had glasses. So I grabbed them from my backpack and it was that picture that ultimately made it into the magazine.
Needless to say, it was an extremely fun weekend! I got to meet a group of inspiring girls and have a behind-the-scenes look at the magazine world. Pick up the June issue of Glamour (I'm on page 185…), or click here to see the article! We'll be going back to New York in the beginning of June for more activities (including meeting Martha Stewart, who was a finalist in the competition in 1961); I'll definitely blog about it when the time comes.
Stephanie, Alia, and me, at the photo studio:

Megan, with the hair stylist:

Alia, with the Glamour fashion editor and the photographer, surrounded by clothes and shoes!

14 responses to "Behind the scenes of Glamour: Part 1"