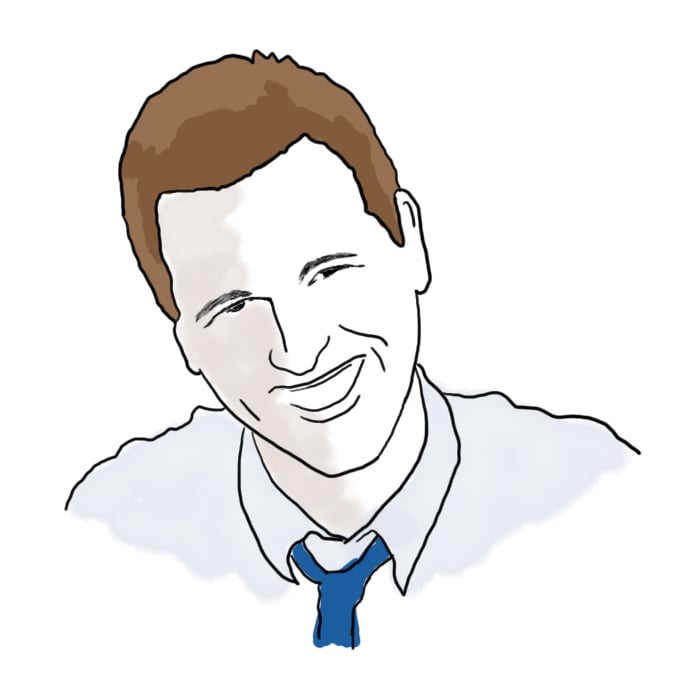 Kidding about the annual part.
Catching up with my blog comments... finally!
Kidding about the annual part. :-) Catching up with my blog comments… finally!
————————
Shikhar wrote: "I am a bit confused regarding my essay to MIT. Basically I want to tell you how being in a small city (that too in India) I missed out on lots of competitions and science activities that never came to our school and I want to tell how I still managed to get good competitions (all by my own effort) to follow my passions. How (or more appropriately where) should I put all this down in the application? Is it okay if I send this as a reply to question 14?"
Yes, #14 would be a perfect spot, assuming you don't want to use your main essay (#11) to write about it.
————————
Merudh wrote: "HOW DO YOU NOT LIKE FAST FOOD!!!??? Ahha love to hear your response on that question."
Actually I love fast food, but eating it for every meal over a two-week period is a bad idea for both mind and body. :-) Have you seen Super Size Me?
————————
Emily wrote: "If I have big feet will you give my application a boost? MIT could really use some foot diversity."
I have huge feet, as you know. One of my favorite childhood stories is this: when I was 13 years old, I already had size 13 feet. One day, a girl in my neighborhood told me to "act my age, not my shoe size," to which I responded "SAME THING BABY!!" and laughed at her like a lunatic.
This was the most rewarding thing ever to come from my big feet – I could not use them to benefit my college applications. Unfortuantely, this is likely to be the case for you as well.
————————
Rachel wrote: "You mentioned how a student should be a good "match" when applying for MIT, and then discussed some aspects/adjectives of this match student. Can you tell me what these were? I forgot to write them down."
Absolutely! Ideal candidates will match:
MIT's mission to make the world a better place. Remember that there are many ways to make the world better – we're not looking for folks to have cured all infectious disease in the world by the time they're fifteen. Tutoring a single kid in math changes the world. Lobbying a senator to change bad policy changes the world. There are thousands of examples.
MIT's collaborative spirit. If you enjoy working alone all the time, that's fine! But you're not going to be happy here.
MIT's affinity for hands-on approaches to education. Our latin motto means "Mind and Hand." In other words, we don't just want to see that you've been thinking, we want to see that you've been doing.
Passion, passion, passion. Quality over quantity. You don't have to do a million things to get into college. You just have to do a few things that you truly care about, and express your passion for them appropriately. This is intentionally general; we don't judge what you're passionate about – just that you're passionate about something.
The character of the MIT community. Our community is comprised of good people. People who take care of each other and lift each other up. People who inspire each other to work & dream beyond their potential. We're looking to admit people who by nature will sustain the qualities of this community.
The ability to prioritize balance. Work hard, play hard. Despite what you may have heard, this place is NOT all about work. To be successful here, you must prioritize some measure of down-time or you will burn out. Therefore we like to see that you've prioritized some down-time in high school as well. Question #12a (Tell us about something you do simply for the pleasure of it) is not a trick question. Answer it wisely.
————————
Bernar wrote: "Which kind of teacher recommendation do you normally value more, a really good (meaning the teacher values the students highly) one from a relatively new (1-2 years) teacher, or a less extravagent one from a more senior teacher?"
The first one. Choose the teacher who knows you best as both a student and a person. What good is 20 years of teaching experience if the teacher doesn't know you?
————————
April wrote: "Is there any advantage to applying early admission over regular? I mean is your admit rate higher for early applicants?"
Last year the admit rate for students who applied EA and were accepted EA was about 14%. The admit rate for students who applied regular and were admitted regular was also 14%. The admit rate for students who applied EA and were accepted either EA or deferred to regular and then accepted – in other words the admit rate for all EA applicants regardless of when they were accepted – was greater than 20%.
So statistically, EA applicants have a better chance of getting in. But based on self-selection and a variety of other factors, the statistics probably don't hold water.
As far as how we look at it in reading and selection, there is absolutely no advantage to applying early, because we are neither binding nor single-choice – so we can't assume an added enthusiasm for MIT based on the decision to apply EA.
————————
This is not a question, but worthy of front-page attention.
Saad wrote: Hi everyone, I am sorry for this off topic post but I think its more important to get the message across. On Saturday, October 9, a massive earthquake hit the northern and central areas of Pakistan, the worst in the country's history and the 4th most devastating in the year 2005, killing above 25,000 (twenty five thousand that's expected to rise even more) and affecting more than 43,000 people overall. The country is in a state of terrible disaster and trauma and we need a lot of help from the whole world. The Pakistani Students association at MIT, PAKSMIT, is collecting donations and manage any sort of ways to help and trying to organize relief dinners etc. I wish we can all unite at this time of worry, when we have been struck by Tsunamis, Katrina, and now this earthquake!"
Saad, this is not off-topic at all. This should be at the forefront of everyone's thoughts.
For more on what Saad and Paksmit are doing, click here.
————————
Merudh wrote: "What do you think of Coldplay? If you… like them what is your favorite song?"
I love Coldplay! I'm going to have to go with Shiver or Fix You.
————————
Lily wrote: "I absolutely love Alias. I can see what you mean by it slowly sinking… but it will always have a special place in my heart… Did you see [Jennifer Garner] in Daredevil?"
I couldn't agree with you more. It will always have a special place in my heart too, and I will watch every last episode until the day they take it off the air, no matter how bad it gets.
I haven't seen Daredevil – is it worth renting?
28 responses to "Ben's First Annual Q&A"