On Sunday, a coworker and I decided to be tourists in our own city and bike across the Golden Gate bridge. Now granted, full-time residents of San Francisco do this every weekend, but do they do it on bikes they have rented by the hour from Bike and Roll? I think not.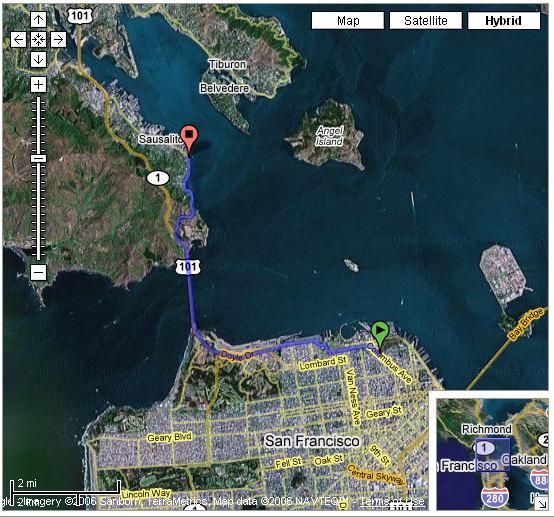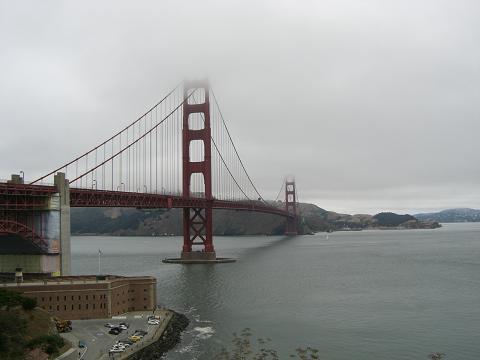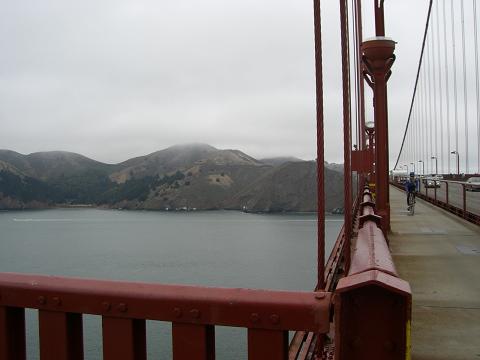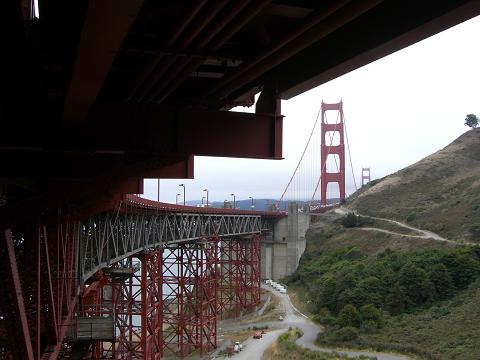 The hardest part on the whole route was once we had crossed the bridge. We had to walk our bikes down a steep set of stairs, across a path underneath the bridge, and carry them up a steep set of stairs on the other side. The best part of the whole thing was taking this picture.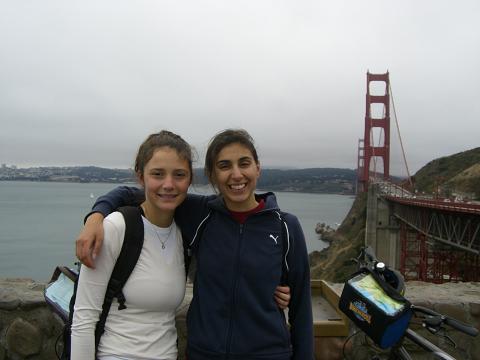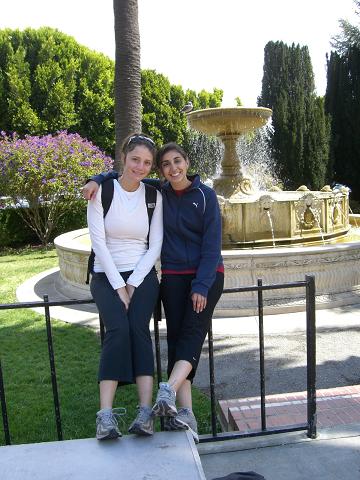 Sausalito is beautiful.
Looks like Mr. Center of Gravity understands 8.01: Classical Mechanics. (Should I be linking to 8.01t or the 8.01 in lecture format?? Dilemma.)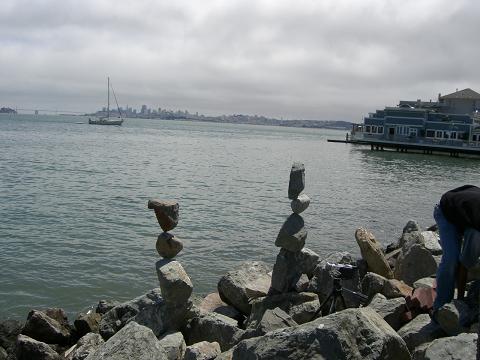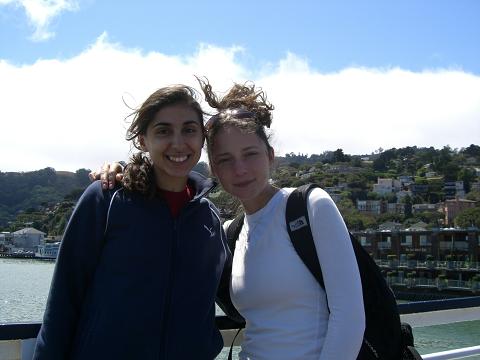 Simply lovely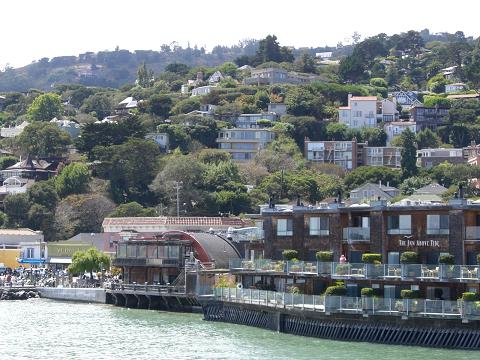 You don't have to stop biking once you're at MIT, though! Join the MIT Cycling team. Don't have a bike? Check out TechBikes, "MIT Campus Bikeshare Program"
5 responses to "Biking the bridge"