When I woke up this morning, I made myself my typical bowl of Kashi GOLEAN cereal (don't knock it till you've tried it)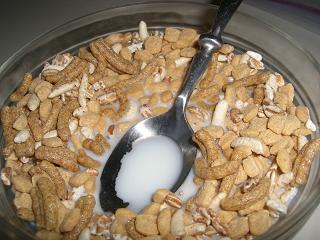 and poured over it the last bit of my milk,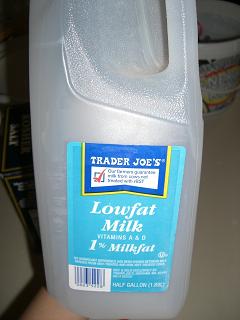 which may have been a problem tomorrow because the milk expires today,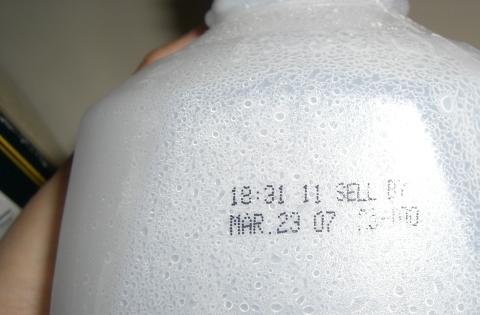 but is actually perfect since Spring Break starts today!
(Does anyone know if milk is okay past the Sell By date? I don't think mine could have lasted another day or two…)
Sam and I are flying out to Los Angeles today for a one-week stay in the city of angeles. Man, I love it when vacations line up with food expiration.
Two years ago, Sam and I visited San Francisco, and had a ton of fun running up and down hills and looking for grammatical mistakes on street signs.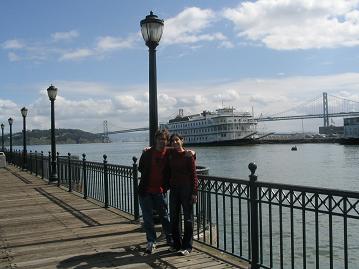 We have nicknamed this year's trip "The Amazing Race: Los Angeles," and I am so into the theme that I am packing a hiking backpack instead of a suitcase.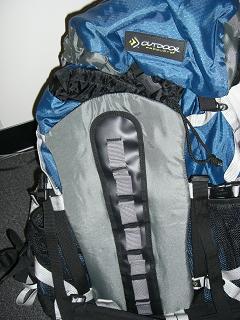 On our to-do list so far, we have
1. Roscoe's House of Chicken & Waffles (thanks, Bryan!)
2. Biking in Santa Monica (thanks, Laura '06!)
And, um, yeah. That's it. Do you have any ideas for things we should do/see/eat in Los Angeles? Thanks!
32 responses to "Bloggers invade LA"