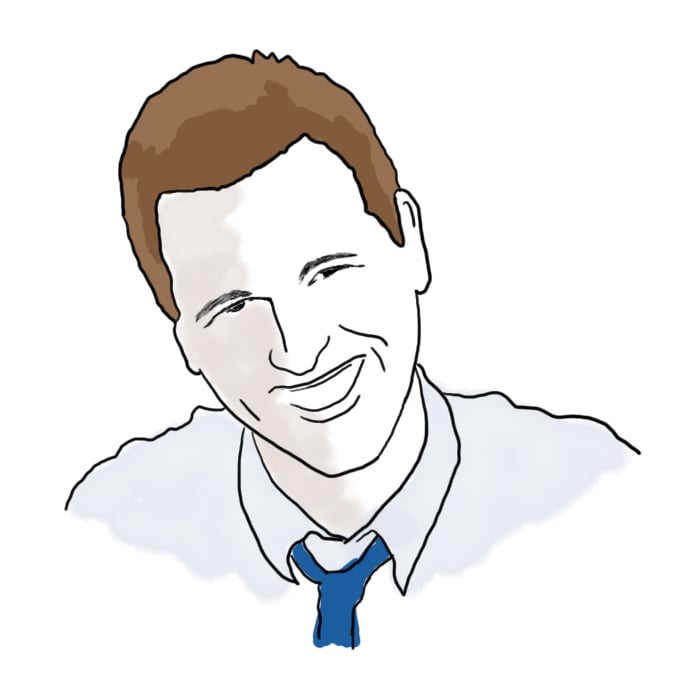 News and updates for admitted students from the last few weeks, in no particular order...
Sorry for the massive blog entry – this should have probably been split into two or three, but I didn't want to dominate the homepage. :-)
——————————————————-
Campus Preview Weekend Registration Deadline
The deadline to register for CPW is Monday, April 2, 2007. That's in five days! I know you're all second-semester seniors, but procrastination is not your friend in this case. ;-)
——————————————————-
Shameless CPW Plug #1: Meet The Bloggers
Want to meet these guys in real life? Make sure to show up to our annual party at CPW on Friday The 13th (bwahahahahaha) at 8:30PM in the Mezzanine Lounge (Student Center, 3rd Floor).
——————————————————-
Shameless CPW Plug #2: Marilee Jones = Rockstar
She admits you to MIT and writes you nice letters, but can she ROCK you? Oh yes she can. Come see Marilee perform with my band at ZBT's fifth annual Battle Of The Bands on Saturday night (4/14).
——————————————————-
Facebook Group For Admitted Students
The facebook group for admitted students is lots of fun with a variety of interesting threads (this is my personal favorite). If you've been admitted to MIT and haven't joined yet, you should! Note that you'll need to sign the MyMIT Guestbook before requesting to join – it's how Emma and Michael (the admins for the facebook group) confirm that you're actually a member of the class.
——————————————————-
The Waitlist
I've gotten a bunch of correspondence asking about the validity of the Tech article's suggestion that we'll be taking 10 people from the waitlist this year.
From the horse's mouth: at this juncture, that number is entirely speculative. We don't have any idea yet, because yield (i.e. how many admitted students will accept our offer of admission) is affected by so many different factors. (Note to self: take Weather Machine out of storage for CPW.)
When I know more, I'll definitely let you know – but right now your guess is as good as mine.
——————————————————-
Affirmative Action
Each year I hear countless stories of admitted students having to suffer through others saying "you only got into MIT because you're a [insert gender or ethnicity of your choice]" – and this year has been no different, unfortunately.
I posted the following in the '11 facebook group, but I realize that many of you aren't members yet, so I thought I'd share it here:
I'm so sorry that some of you have been on the receiving end of the various negative affirmative action comments that seem to pop up every year.
I can tell you, having been through 12,500 applications over the last 4 months (and many more over the last 3 years), that no one gets into MIT "the easy way." There aren't different standards for different genders or ethnicities. I don't care what you look like – if you aren't the sh*t, you're not going to get into MIT.
Having said that, as an admissions committee we do believe strongly in admitting a class that is diverse in every way (gender and ethnicity are just scratching the surface). I guarantee that you will learn more in college from your peers than you will from your classes – and for that to happen, you must celebrate the differences between you, and we must ensure that there are differences to celebrate. (It's the fundamental pulse of the process through which we build the class each year.) What fun would MIT be if everyone looked and thought the same? How can we change the world with only one perspective at our disposal?
So from the many thousands of qualified applicants who apply to MIT each year, we try to build a class that represents as much of society as possible. People will always cry "affirmative action" in response to the fact that certain groups are underrepresented in our applicant pool, and thus appear to enjoy a higher admit rate than other groups. But please do not misunderstand what "affirmative action" means. It definitively does not mean that we lower the bar for anyone.
But your actions will speak louder than my words. And I can't wait to watch you change the world together and show the naysayers that each of you is an integral part of that mission.
——————————————————-
Your Personal Mikey
So the lovely and talented Mari sent the following email to the staff yesterday:
As you are probably aware, we have an unprecedented number of CPW events happening this year. I'm concerned that the events won't fit into the booklet considering its current size and saddle-stitch binding. Which of these options would you prefer?
1) Print the academic class schedule separately from the general program schedule
2) Use a spiral-bound booklet instead of a saddle-stitch booklet
3) Increase the size of the booklet to 8.5 x 11
Thoughts?
The resulting email thread quickly descended into chaos, with each member of the staff weighing the pros and cons of each option and arriving at different conclusions.
With no resolution in sight, I sent the following at the end of the day:
I think we should clone Mikey 1000 times after he's memorized the whole booklet. Then each prefrosh can have a personal Mikey and, at any given time, the prefrosh can say "yo Mikey what's going on right now" and his or her personal Mikey will be like "there are actually 29847596 things going on right now, but personally I'd recommend…" (and the recommendation would be based on the prefrosh's preferences, which would be established with his or her personal Mikey early on. Perhaps we could even frontload the Mikeys prior to CPW with each prefrosh's preferences?
Oh, and also each Mikey would sing its prefrosh to sleep at night with his or her favorite song (Mikey was a Log).
This option is clearly superior to #'s 1-3.
The reason I'm sharing all of this with you is to hopefully inspire you to take your CPW registration seriously. Some folks think that we ask you about your preferences and interests so that we can match you with the best possible student host for the weekend, but the truth is that we ask you these things so that we can properly program your Mikey.
——————————————————-
In Conclusion…
I feel like there's more stuff I wanted to tell you but I have to run off to a meeting… I'll add it later if I can remember it. ;-)
37 responses to "Brain Dump"