When you first visit MIT you may think that it's ugly. Butt ugly. Uglier than anything you've ever seen. On the other hand, you may instead think that it's the most beautiful thing on earth. The reason for this is quite simple: MIT has a middle school crush on weird/innovative architecture. Stata, Kresge, Building 66, the Green Building, the Brain and Cog building, all are a little different than your ordinary structure. While some colleges, like Harvard and CalTech, strive for uniform and regal architecture, MIT is like "I WANT WEIRD STUFF, GIMME GIMME GIMME GIMME!" Of course, MIT has its fair share of boring buildings as well. Take, for example, building 56.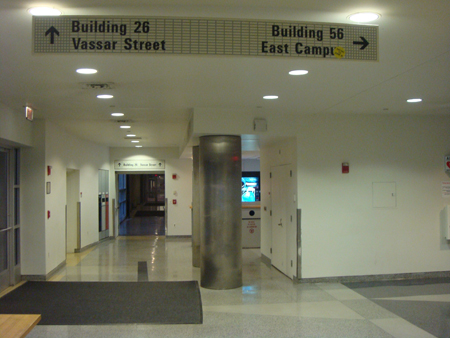 It sits right at the end of the infinite, next to the NEWLY INSTALLED DIP-N-DOTS MACHINE!!!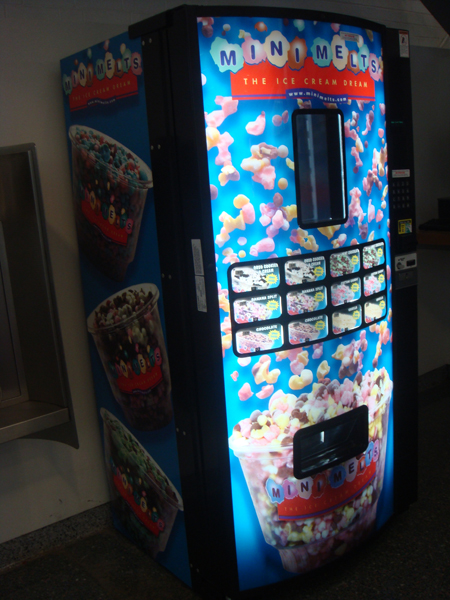 A hollowed-out rectangular prism, it's nothing more than a hallway. There's an Athena cluster about half way down and there's also some doors that lead to Stata or the Green Building (buildings people care about) but nothing in 56 really other than that.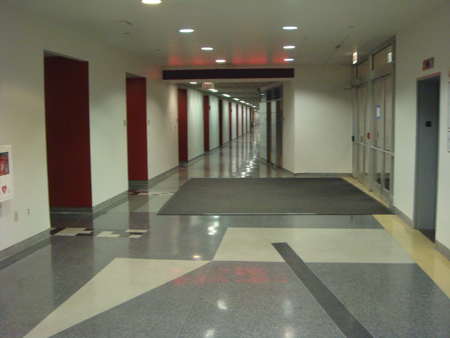 As a freshman you may have a class or two in 56. I had my HASS class there and a physics recitation first semester and I know bioethics has their recitation in 56 as well. Here's a shot of the hallway from the other end.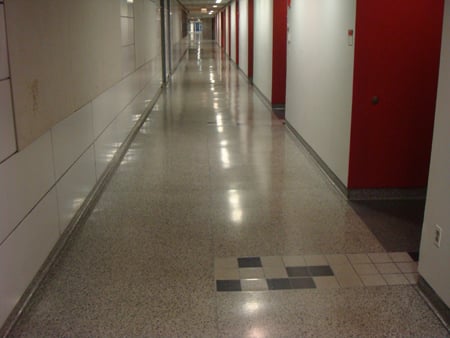 That's really it. I wrote an entire entry about a hallway. In building 56. Because there's nothing special about it. At all.
Oh, completely unrelated sidenote: Click this if you want the answer to the cryptogram puzzle from my last post. Arjun and Vicki C were the first two to solve it, followed by Jeremy V and Thomas V, nice job you guys!
44 responses to "Building 56"