In my email this morning:
The Howe & Ser Moving Company cordially invites you to the official sendoff of the Caltech cannon. Our company has recently been informed that Fleming House ™ is at MIT RIGHT NOW and is prepared to take back their cannon. Although we're sad to see it go, we were only contracted to move the cannon here for CPW, and we respect the speed with which Fleming has responded. In their honor, we wish to afford them the grandest celebration possible.
And thus another great chapter in MIT hacking history comes to a close. I, for one, was quite impressed with the students behind "Howe & Ser."
For the memories, I've below tallied some of the impressive media coverage the hack received, along with a photo by Jo Tong '08.
Media Coverage:
The London Times article was accompanied by a comic:
The latest update from my email:
Apparently CalTech flew out a crew of 20 to retrieve the cannon, and took it away in a "much less elegant fashion" than the MIT crew.
The Brass Rat, though, will remain at MIT.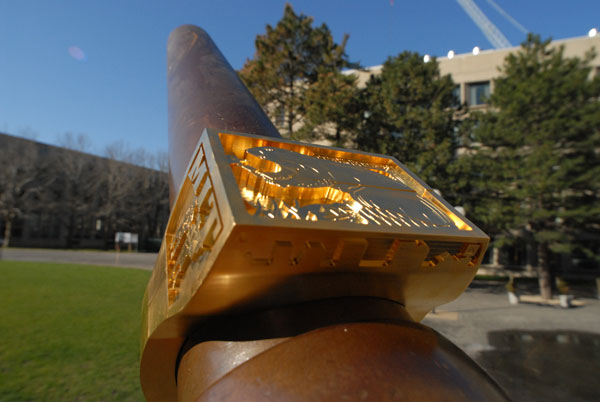 19 responses to "Cannon Hack"