YAY November!!!
First off, a huge WELCOME to the EA applicants! You submitted your application and now comes the hardest part, forgetting about it until December. A girnomous WELCOME also to the RA applicants! Your application process shall be completed soon. For now, here's a message from TIM the Beaver (as seen on the collaborative blackboards of Stata Center):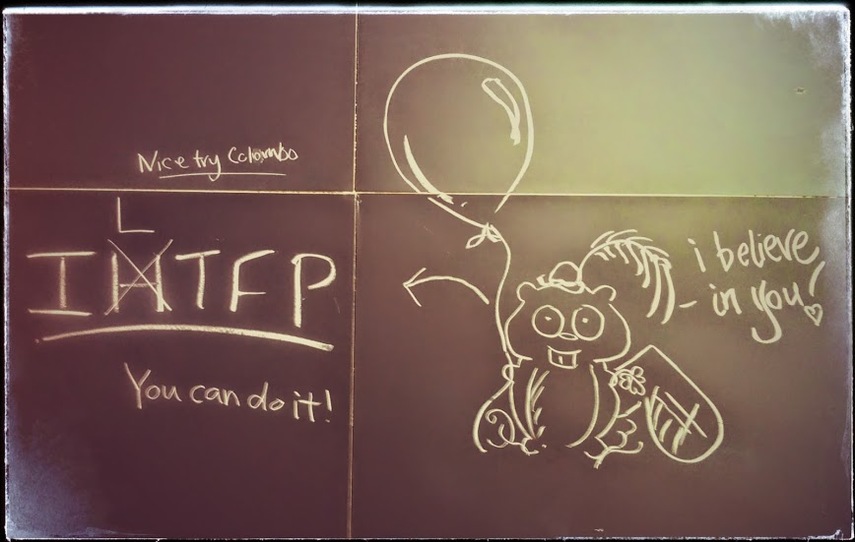 For me, the second month of college has ended, and what a wonderful time it was! Something exciting constantly happens at MIT. The routine shifts. Special events spike happiness levels. Classes continuously fuel curiosity.
Below are some Highlights of my October, occasionally enhanced with visuals and links.
* The month started and ended with visits from two wonderful Protofrosh (that is, applying seniors), who were matched to me by the Admissions Office through the Shadow a Student Program. The selection worked rather well, for we shared the love for theoretical math and MIT. I now hope to meet more applicants. Come visit! It'll be great.
* By chance, one of the Protofrosh visited during a special 5.112 Principles of Chemistry lecture on the formation of stars by Professor Anna Frebel from the Physics department. In 2007, Professor Frebel's team discovered a 13.2 billion-year-old star, the oldest known to humankind, and we got to hear all about it. Here's a pretty cool time lapse video of the starry sky Professor Frebel made at the Las Campanas observatory in Chile.
* Speaking of wonderful lectures, Noam Chomsky also came to talk at MIT, about two minutes away from my dorm! Chomsky is quite the prominent figure. He is known as the "father of modern linguistics" and the "world's top public intellectual." Chomsky is also one of the most cited scholars according to the Arts and Humanities Citation Index, a linguist, philosopher, cognitive scientist, logician, political commentator, and activist. Now at the age of 85, Chomsky maintains a sharp wit and calm yet confident manner of speaking. The topic of his October talk was "Gaza and the Prospects for Palestine," and it was hosted by Palestine @ MIT. I was this close to the famous scholar: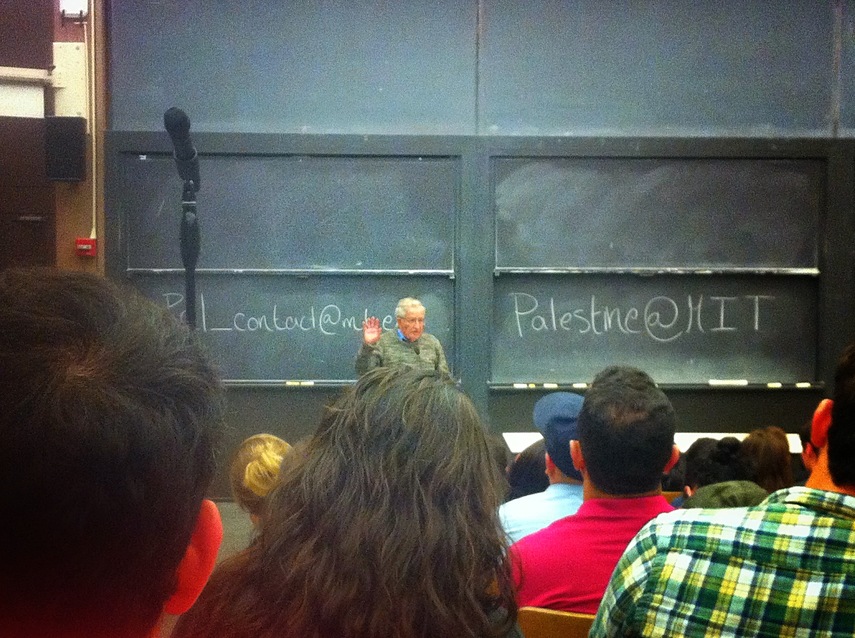 * My recently added Humanities course, 24.118 Paradox and Infinity, turned out amazing. Though offered by the Department of Linguistics and Philosophy, it emphasizes mathematical logic and reasoning. We began by studying time travel as a theoretically possible occurrence. The unit was prefaced by the account of the world's first and only Time Traveler Convention, held right in East Campus's (my dorm's) courtyard. Free will, paradoxes, probability, and the Infinite were the topics to follow.
During one class, we constructed an infinite number of infinities of different sizes. Another, we showed that a single sphere of volume 1 can be separated into two spheres of the same volume. Today we proved that computers are incapable of solving all problems (in fact, they cannot solve infinitely many such problems). A homework problem for the course once involved quantizing the decision to study or party before a test, and the party scenario had more value! Mind. Blown.
If you enjoy thinking about these topics, check out 24.118 on OpenCourseWare or Professor Rayo's video on the sizes of infinity for Wireless Philosophy. As a fun fact, Professor Agustin Rayo is credited with stating the largest named finite number, now called Rayo's Number, and that is beyond awesome.
* The rest of the MIT faculty is also rather incredible. I got to interact with some professors personally this month during events organized to bring the MIT community together. Professors enjoy discussing non-academic matters in an informal atmosphere, often communicating on a first-name basis. 5.112, for example, has a monthly Pizza Forum for ten randomly selected students and the professor. The Office of Advising and Academic Programming (UAAP) and the Undergraduate Association both organize numerous food-related events for the faculty and students to meet.
* But enough about academics. I also went to my first college party this October! Though technically I didn't really "go" anywhere, since my own hall organized the festivities. Together, we installed the First East Disco Dance Floor (programmed to display beautiful shifting patterns) and made posters befitting the theme ("Throwback"), featuring hall residents. They looked like this (credit to Max M. '16 for the animal photography, Angus M. '18 for PhotoShop skills, and Banti G. '17 for modelling):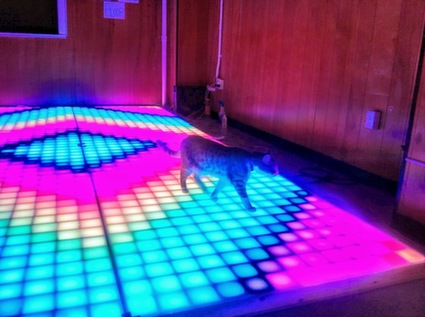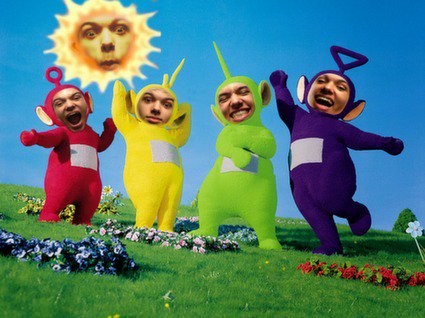 * In mid-October, fall arrived on campus, which entailed a mix of sunny and rainy days, and cool nights: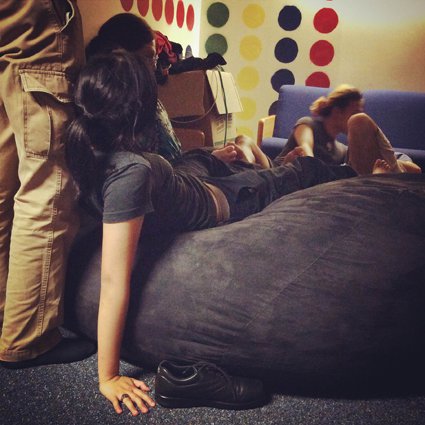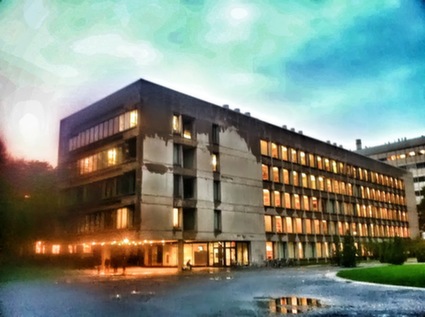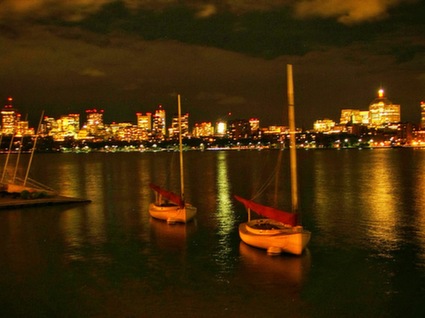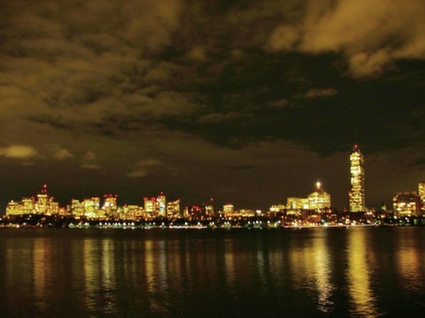 * One week a large puddle (consequently named Lake FRED) formed in the East Campus courtyard. Artemis '18 and I decided to make it habitable by launching charming ducks into the water: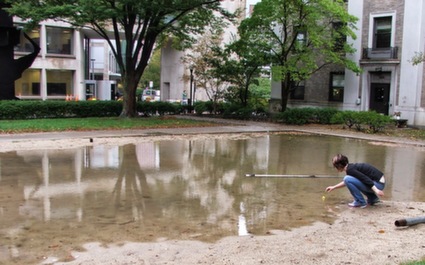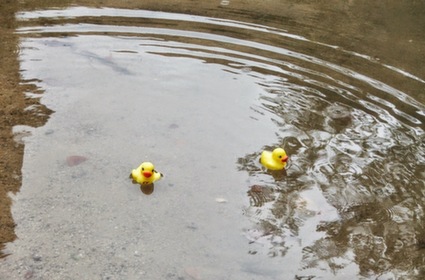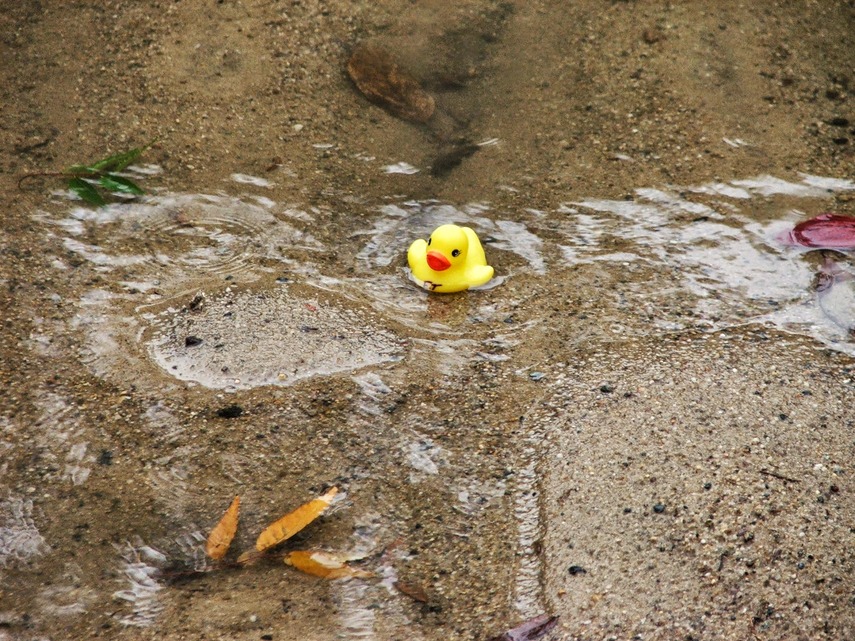 * Autumn also marked the start of flu season. Walk-In Flu Clinics appeared around campus, with free flu shots for members of the MIT Community. 5,154 shots were administered within six hours of operation! And the set-up of the clinic was absolutely adorable, with shiny balloons and volunteers in neon yellow jackets and bee head bands. It made for quite the festive spirit. Here's what the Student Center Walk-In Clinic looked like this year (taken from the MIT News article on the event):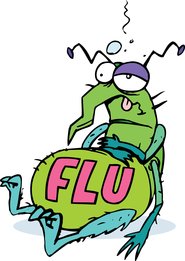 My October wasn't nearly over after the flu shot, but my post must end for now. Midterm season is upon me.
Up next: Tale of a Family Weekend Hack + Maximizing Halloween.
Stay tuned and share your highlights of October!