It's May 1! Welcome to the MIT Class of 2010!
If you have sent back your MIT reply form with an affirmative response, check in here in the comments. We're excited to have you as a member of the class!
We've spent the past year getting to know each other, and I'm glad we'll have to next four years together, too. (I hope you'll stop by 3-107 from time to time and say hi to Ben, Nance and I!) It's going to be a wild ride — fasten your seatbelt =)
Ah, May 1st… I remember senior year of high school, when May came around everyone and their mother (literally) walked around with their college t-shirt on, rightly proud of their future home for the next four years. These days, you don't have to travel all the way to Cambridge to buy an MIT t-shirt — the power of the Internet!
Yes, over at The Coop's web site, you can pick up all the MIT swag you need. And don't forget about that discount coupon that came in your admit pack!
Ah, but sometimes, you want to be a little subtle in your MIT pride, while still feeling awesome. What to do? Luckily, this email came to my inbox…
From: Tim Howe
To: Matt McGann
Subject: Howe & Ser Moving Co. Shirts
Dear Matt,
I heard the prospective students to MIT really liked that cannon we moved to your campus as they arrived. We have decided to make company shirts available to the public. Since so many people reading your blog visited our website, we though they might be interested in buying one for themselves (or hundreds for their friends, either way) to show off this hack which they actually got to see. The design and ordering form are at:
http://www.howeandser.com/shirts.html
and of course, as a national moving company, we will gladly deliver the shirts to any location.
I would appreciate if you mentioned this in your blog.
Thanks and Best Regards,
Tim Howe
Howe & Ser Moving Co.
You may remember the Howe & Ser Moving Co. from a certain, um, project of theirs. You'd make Tim Howe (for those of you not in the know — Tim Howe, like Jack Florey or J. Arthur Random, is a psuedonym) very happy by purchasing your very own, super-cool, Howe & Ser shirt (only $10!).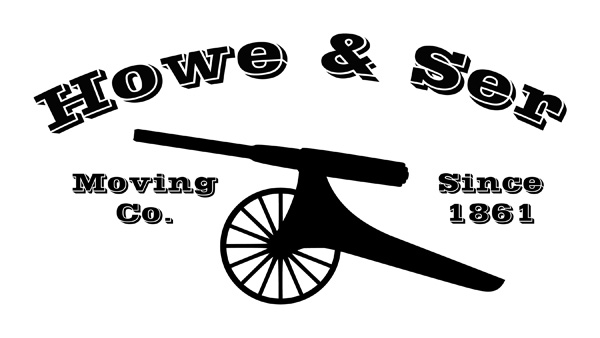 Anyway, whether or not you're wearing your MIT hoodie or shorts with the words on the butt today, check in here and officially say hello! Welcome to MIT!
97 responses to "Class of 2010 Roll Call"