Campus Preview Weekend has begun! Here are some photos from Day 1:
Registration began at 9am with a huge influx of people. It was great to see so many familiar faces!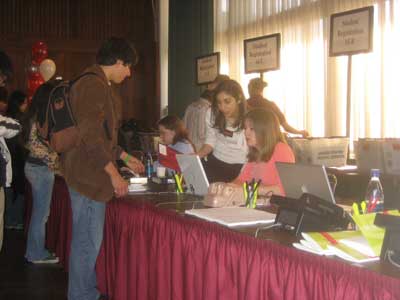 Mitra helps to check in one of the first students to arrive.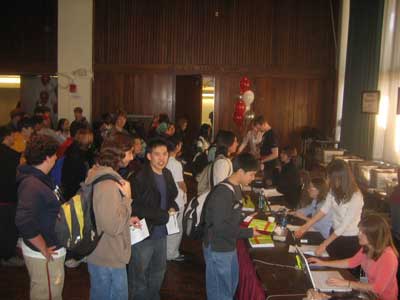 Hundreds of families checked in during the first several hours of CPW.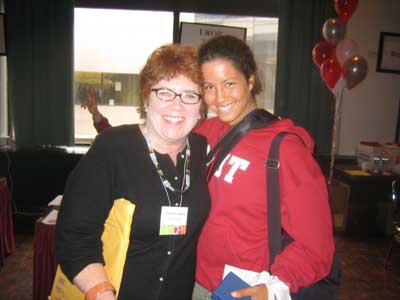 Dean Marilee Jones poses with Star from Hawaii.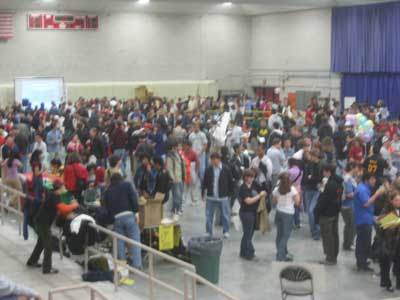 The evening concluded with a huge Festival, which included…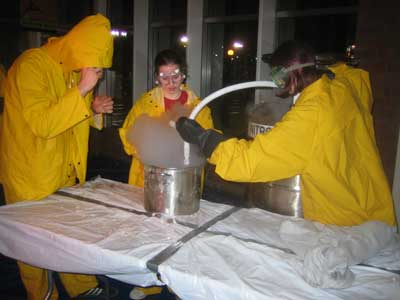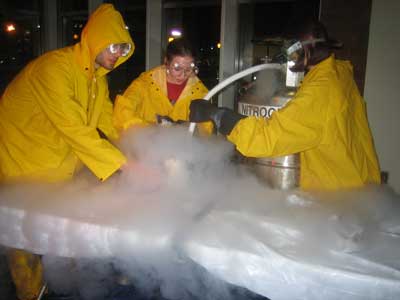 Liquid nitrogen ice cream!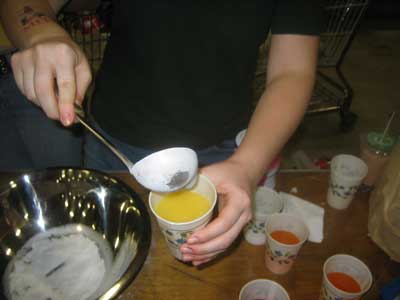 A resident of Random Hall prepares a dry ice (!) drink for me.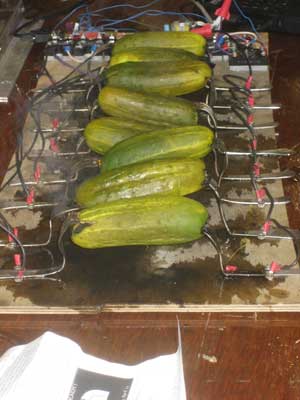 TEP brought along their pickle-powered VU meter to show off.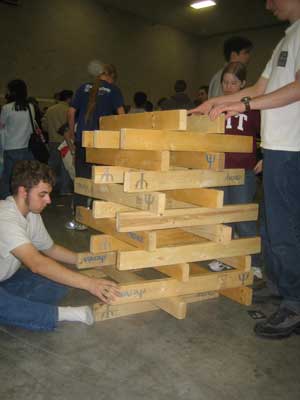 2×4 Jenga!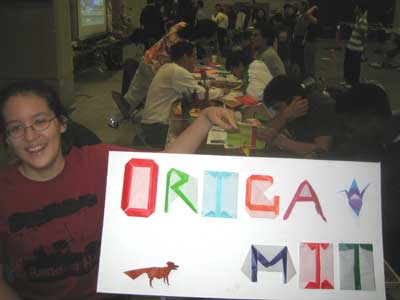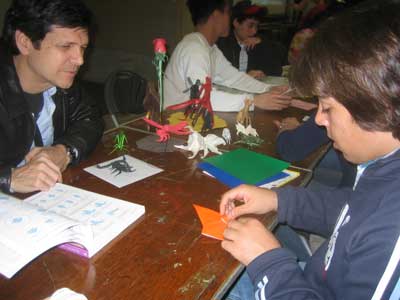 The MIT Origami Club taught students the art of paper folding; those present included Jason '09 and "THE Andrea Hawksley."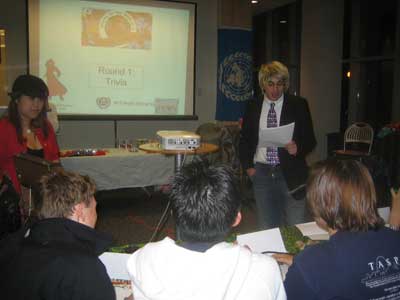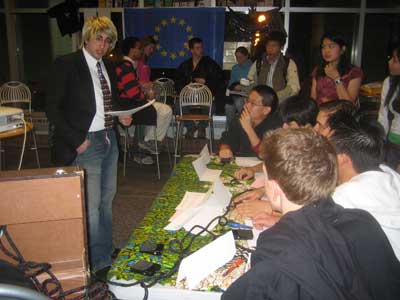 MIT MUN hosted a live version of Where in the World is Carmen Sandiego?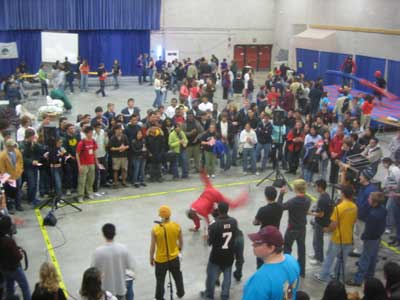 Performances included breakdance by Imobilare.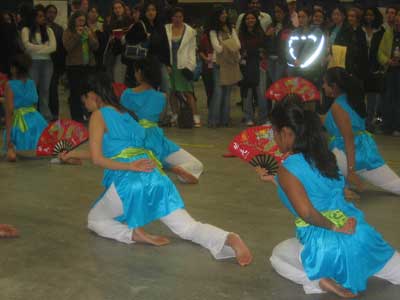 The Indian fusion dance troupe Chamak also gave a great performance.
CPW has been great so far, with more to come!
7 responses to "CPW 2006 Day 1"