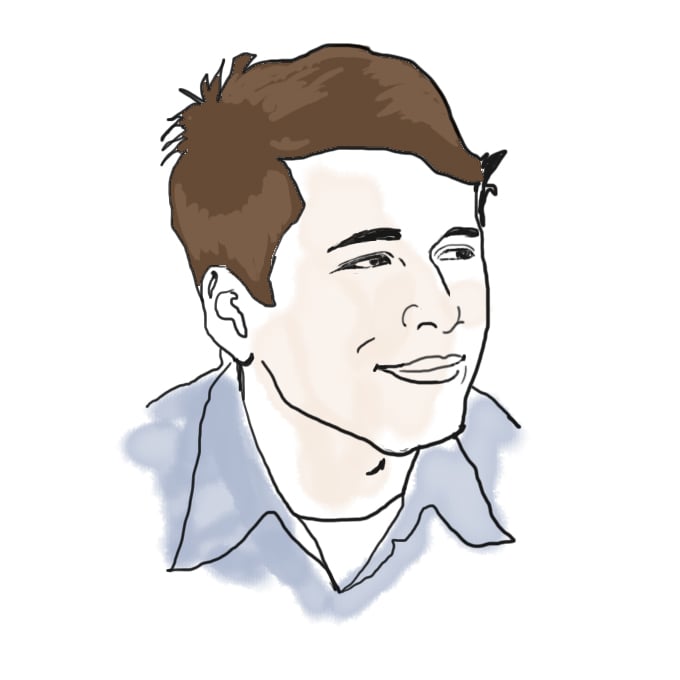 Articles in the press about MIT's Dean of Admissions.
MIT's Dean of Admissions Marilee Jones (our rockin' leader) is in the news. Below, I've highlighted four major media stories featuring Marilee from the past week, with a selection from the piece; click the link to read or listen to the entire story.
In the New York Times:
Her Mission: Easing Stress of Getting In
Looking at colleges with her daughter was often painful, Marilee Jones recalls. Not because of anything her daughter Nora did, but because of the behavior of admissions officers and parents.

Admissions officials routinely boasted of the number of applicants with perfect 800 SAT scores whom they had turned down. Message: You'll never get in here. They tried so hard to present their university as offering something for everyone that they failed to convey what made their institution different.

Parents did not do any better. Overly aggressive, they monopolized the question-and-answer sessions and shoved their teenagers aside to cram into sample dorm rooms on campus tours.

Unlike most parents, Ms. Jones could do something about the excesses she saw. The dean of admissions at the Massachusetts Institute of Technology, Ms. Jones said the experience made her re-evaluate many of her assumptions about college admissions.

"It helped me get real about what we're actually looking for," she said. "It helped me realize what a business we have become, the spin we put on things, trying to be something for everyone."
In USA Today:
Getting into college taxes teens, parents
The American Academy of Pediatrics warns that today's overscheduled lifestyle is robbing children of the developmental benefits of play. It also cites pressures created by the high-anxiety college admissions process.

The academy discusses this in a new book, Less Stress, More Success: A New Approach to Guiding Your Teen Through College Admissions and Beyond. USA TODAY's Mary Beth Marklein spoke with co-authors Marilee Jones, admissions dean at the Massachusetts Institute of Technology, and pediatrician Kenneth Ginsburg.

Q: Why the extra focus on college admissions?

Jones: It can be a big driver. Many of us in college admissions have set standards that are so high, and we've been sending the message that kids need to be perfect. We get rewarded by U.S. News rankings for admitting those kids, and as a result we're caught up in it. The other piece is that we have a tendency to want kids to look alike. We want them to take so many AP classes, we fixate on the scores, and oh, by the way, they should have so many activities and they should also be leaders. They get headaches, or migraines, or stomach problems — all the classic signs of stress — because the adults in their world are holding them to such a high standard. There's no room to fail.
On NPR's Morning Edition:
School, Study, SATs: No Wonder Teens Are Stressed
Chelsea Halprin, a junior, hopes to apply to Columbia or Harvard. She has a nonstop schedule: homework, class president, team sports, mentoring younger students, helping at her synagogue. But she worries that in spite of all she does, it might not be enough.

And she has a point.

"This is sort of the peak of the demographics," says Marilee Jones, the MIT dean of admissions. "So when people feel anxious about the competition and worry that, 'Oh no, there are just so many people applying to college,' they're right. That's a true anxiety they feel."

That anxiety can take a toll on health, says adolescent medicine specialist Ginsburg. He sees many teenagers whose bodies show the signs of stress, whether it's headaches or chest pain or belly pain.

"At the extreme — and I want to emphasize that this is the extreme – we're seeing more kids who are engaging in self-mutilation," Ginsburg says. "[It's] a way of taking control over their life when they feel their life is out of control. And I see quite a few kids with eating disorders. It's kids who just feel like they can't handle everything they're doing."

There are other, less obvious concerns. Jones believes that creativity and innovative thinking are taking a hit.

"Because students are so busy all the time, because parents think that's what they need to get into college, and we in college admissions officers reinforce that, they don't get into their imagination enough," Jones says.

Her remedy: "Let's free up a lot of kids to be able to do that and not force everybody to have all of those AP classes and all of those activities."
And in an interview/discussion on NPR's On Point [edit: as noted in the comments, this one is a few years old now; it snuck in because of my hasty blogging. Nevertheless, it's interesting to hear what Marilee was saying three years ago, in comparison with today]:
College Admissions Chaos
While the college years can be "the best years of your life," not the same can be said about applying to college these days. Baby boomers have produced a booming crop of college bound students and they are carrying the enormous expectations of their parents to get into top schools. More applicants to top schools has led to more rejections, and that only has made schools more selective and thus, more desirable.

"It's now 20 percent harder to get into any college than it was just a decade ago," says the Atlantic Monthly's National Correspondent Jim Fallows. In the lead story of the magazine's first-ever college survey, he describes parents, their private college consultants, and the colleges themselves going to new heights and lows in working the admissions process.
20 responses to "Dean Marilee Jones in the news"