Breathe…
If you have submitted your application, go to 1.
If you are planning to submit your application, go to 2.
If you're writing your college essay, go to 3.
1
Congratulations, Early Action applicants! You perfected your essays, cut down your extracurricular list to the top five activities, and finally pressed that magic button, "Submit." Exhilarating, right?
Only one month until the results come out. Until then, remember: you have completed the application. The confirmation email means, "You're done." Don't think of all the ways you could have made the application, or the life described in it, better. Think of your wonderful high school adventures. MIT is not the goal. It never was.
No one can see the future or telepathically reach the Admissions Office. So for now, try to relax. Apply to Regular Action colleges (for that, refer to 2 and 3). Live life the way you did before you wrote your first college essay. Don't analyze your application while you wait. That one is hard, but try. You may be tempted by the College Confidential forums and encouraged or dissuaded by teachers, relatives, and friends. It happens. Just don't let them get you down.
Most importantly, revel in your work, and not your prize. MIT is competitive, but it's not a competition. There are no judges to evaluate your performance and form.
Welcome to the applicant pool! For your productive high school years, congratulations!
Your story is now part of MIT.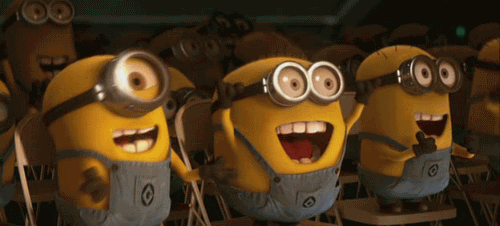 2
Regular Action applicants, good luck! Only a little left until the application finish line. After that, refer to 1. But for now, here is what I can recommend (and here's what I said last year):
Write your essays before Christmas (for more on those, see 3). The sooner you submit your application, the calmer you'll be. Online systems break down. Mishaps happen. Don't let that stress you out on December 31st. Press the "Submit" button early. Then, refer to 1.
Don't apply as a fictional character. You know, the one with the pure 4.0, 2400, 36. The Captain, President, Leader. The one dedicated to excellence and service. Decorated with medals and ribbons on graduation. You've heard of them, haven't you? Do the numbers and titles make you want to be their friend and classmate? Don't invent the character. Describe yourself (see 3). (For more, here's who MIT wants.)
Have fun with the application. Really, it's possible. Application Season is your time to remember all the cool things you did in school. It's a chance for introspection. You'll need to pick five activities only for the MIT application. When you determine the short list, what will it say about you?
Maintain a social presence. Application Season is not just the time to retreat into your room-cave and work and work and work. It's a sub-season of your senior year. Look forward to your final classes, prom, and a relaxed second semester. Mentor an underclassman. Learn the freshmen's names. Take advantage of the senior power before you once again become a wide-eyed frosh in a brave new world.
Ask questions. What is MIT like? What is this application question asking? When can I visit? What is student life like? If you are wondering about it, you're probably not the only one. We're here. Email, and I can blog about it. I may not get to it right away, but I'd still love to hear your ideas.
The rest is up to you, RA applicants. Share advice/questions/feelings/thoughts in the comments below. Go write your essay (see 3). Click that ''Submit" button. Congratulations!
Your story is now part of MIT.