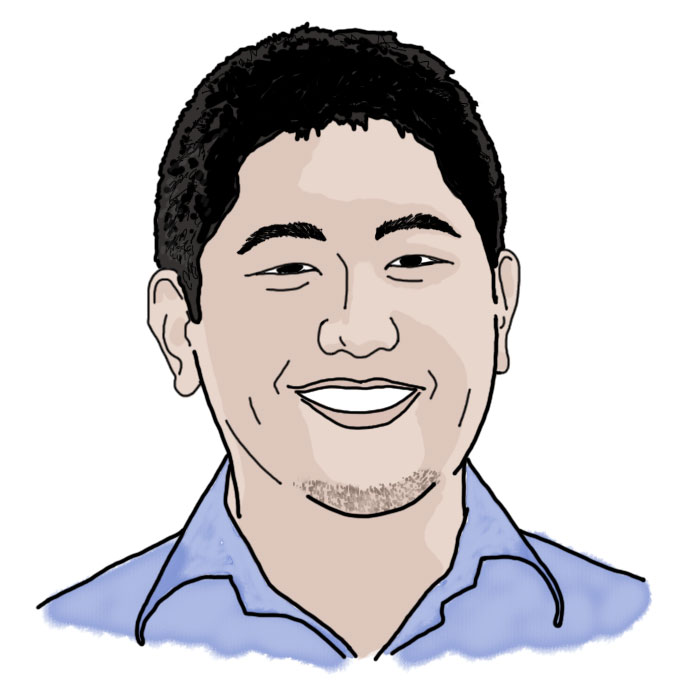 Diabolo, Pandora, and Bad TV Shows

by Mikey Yang '05
You figure out what they have in common, 'cause I sure as heck don't know.
Now that things have calmed down a bit at work, I finally have some more time to do some blogging! Here is a random smattering of things I've been wanting to blog about.
THE SHARPE BROTHERS
A while back, on the front page of the Boston Globe was an article about two brothers at MIT who perform (juggle? spin? What's the correct verb for this?) diabolo (those of you who went to the Closing Remarks and Variety Show at CPW may recognize them as the closing act). I never ceased to be amazed by these guys!
If you want to see them in action, you should go to YouTube and search for "Sharpe Brothers" – they have some pretty sweet videos up there. :)
Speaking of YouTube, I found this video of someone who put together a short montage of the performances at the Closing Variety Show at CPW this year…a nice little taste of some performing arts groups at MIT. :)
PANDORA
By now, many of you have probably heard of (or use) this, but I'm in love with Pandora. There are, of course, many similar music sites out there like it, but after honing my station over the past couple years, I thought I'd share my station with y'all if you're interested. You can also go here to see how I defined the station, what I liked/disliked/bookmarked/etc.
For those that don't know about Pandora yet, it's basically free online radio, but you can customize your own stations by telling it which songs you like or dislike. It's based off of the Music Genome Project, where a bunch of people have gone through and assigned traits to tons of songs, so based on what you tell the station, it will play successive songs that have similar traits to the songs that you like or 'seed' the station with.
It's basically one of the awesomest things ever – if you've never seen or used anything like it before, you should. The only downside I have with it is the audio ads (which will occasionally play between songs), but I don't mind them that much – they happen so infrequently that it's not a big deal. Pandora also has some limitations for legal/revenue reasons (e.g., you can only skip a certain number of songs per hour, and you have to interact with the player at least once every 30 minutes or it will pause until you click to let it know you're there again (unless you pay a subscription fee that allows unlimited playing). But hey, they have to make money somehow, right?
(Actually, I don't pay the fee because – well one, I'm cheap, and two, I actually like the 'auto-sleep' that happens; if I forget to turn it off, I know it won't keep playing all day and drive my housemates crazy while I'm at work, hahaha)
What's your favorite kind of music? Do you have other sites like it that you use?
TV SHOW UPDATE
So, ever since my last post about TV, I've started watching a couple new shows. Most notably, I've started watching Weeds via unlimited streaming on our "family's" Netflix account. Unfortunately, only the first two seasons are on there, so I have to figure out how I'm going to watch Seasons 3, 4, and 5 (currently airing).
I also caved to Gossip Girl…I'm only part way through the most recent season, though, so I need to finish it at some point. I don't know why, but I just keep watching it. Just one of those guilty pleasures, I guess.
And as the summer* TV season begins, shows like Wipeout and I Survived a Japanese Game Show are some other guilty pleasures of mine. I'm glad Burn Notice is starting up too, but it seems to be going further downhill, imo. Speaking of which, House (formerly my #1 favorite show) has now dropped in my ranks – I really think that show is reaching its limits. Hopefully I'll be able to get around to some other good shows I've been meaning to watch, like Dexter and Mad Men.
Any other suggestions?
*a.k.a. bad
14 responses to "Diabolo, Pandora, and Bad TV Shows"