Zaira, an 11th grade student from Brownsville, Texas (the tip of Texas, by the border), designed this banner. She is considering studying Course 16: Aerospace Engineering in college. Her hobbies and interests include Harry Potter (yes, she's still mourning), graphic design, space, science, reading, and, yes, singing in the shower. Currently, she is trying to give her addiction to "papas adobadas," a kind of mexican hot Lays, but she says it is not easy. Thanks for the great banner design, Zaira!!
(I totally felt like Pat Sajak as I wrote that.)
—————
Thanks for all of the comments on my previous entry about PE classes! Another factor I'll have to consider when selecting a class is whether they allow me to take photographs. I should ask my classmates sign photo releases, huh?
In other news, I have found my long-lost twin, Dora. You have to admit, the resemblance is uncanny.
Huge thanks to Phil '07 for the invite to the Synopsys BBQ!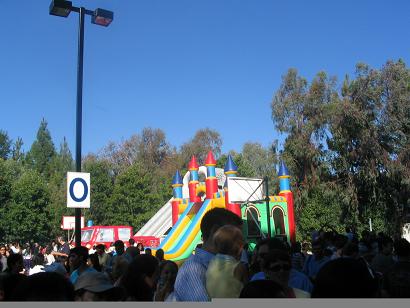 We were the wrong age for this event by about +/- 10 years. If you were to graph the BBQ's population by age, you'd see a bimodal distribution, and we'd be smack in the middle of the central valley. (This central valley, not this central valley.)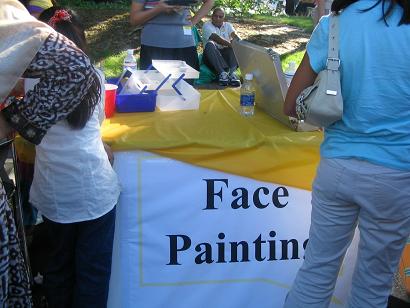 Phil's sister and I got matching flamingoes/flamingos painted on our faces.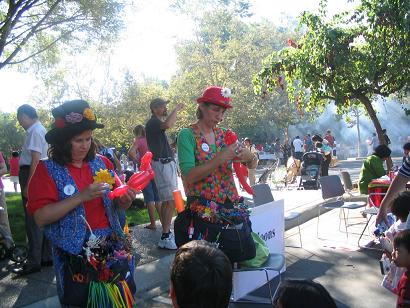 We couldn't get a photo with SpongeBob; I think he is an ageist.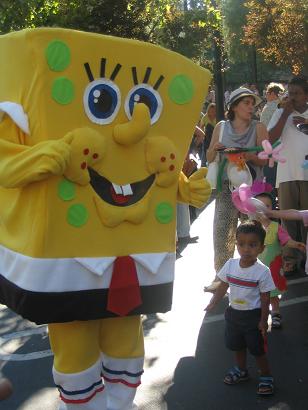 Yes, these picture are brought to you courtesy of the science fair people.
———–
Shocking observation: Sir Mix-A-Lot's song Baby Got Back is featured in Target's back-to-school ad campaign — oh, the horror!
8 responses to "Dora the Explorer"