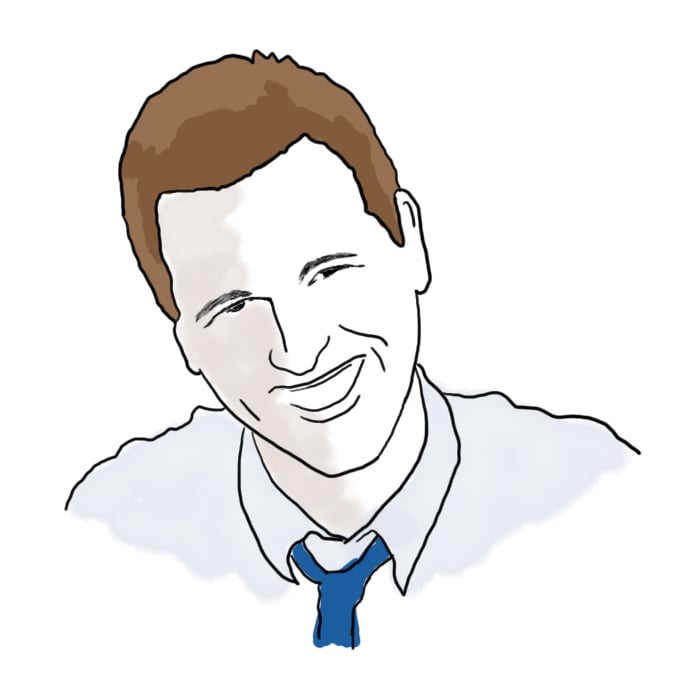 One of my biggest pet peeves is people who do not understand how to drive on the Infinite Corridor.
I don't have many pet peeves when it comes to MIT, but one of the biggest is people who do not understand how to drive on the Infinite Corridor.
The Infinite is essentially a 4-lane road with 2 lanes going in each direction. Of these two, the one closest to the wall is the lane for slow people, or people who wish to check out the bulletin boards. The other lane is the fast lane, or passing lane.
I drive defensively, but I still manage to get into accidents pretty much every day because of the surplus of amateurs on the road. People, really – it's not that hard. Read and learn.
If the Infinite is crowded, consider the center line a double-yellow line. Do not merge into oncoming traffic for any reason. You will get run over.
If the Infinite is not crowded, consider the center line a broken yellow line. Merge into oncoming traffic only if you need to pass someone who is driving in your own passing lane (which is aggressive, but hey) – and yield to oncoming traffic if it should appear.
People already on the Infinite have the right-of-way, so you must imagine that every hallway leading into the Infinite has a stop sign. When approaching the Infinite, first stop, then look both ways, and then make your right or left turn onto the Infinite. Running a stop sign will frequently lead to a collision.
Bathroom exits have stop signs too.
If you are traveling with a group, do not, under any circumstances, use all four lanes to travel in the same direction. You will cause amazing gridlock and your Infinite Corridor karma will be damaged for weeks, resulting in parking tickets whenever you stop to use a water fountain.
There is no carpool lane on the Infinite. I don't care how big your group is. No carpool lane!
Hang up the phone and drive.
Lobby 7 and Lobby 10 can be considered rest stops. When stopping at a rest stop on an interstate highway, do you park at the rest stop itself or just stop in the middle of the highway? The Infinite is no different!
I'm sure there are things that I'm forgetting, but these should get you started.
Anyone know where I can get a portable horn? Now that would make driving on the Infinite a whole lot better. ;-)
44 responses to "Driving On The Infinite"