Hi friends!
I'm Jamie and I'm a new blogger. I'm a senior in 2A-4, (flexible mechanical engineering with a concentration in design/architecture). I live on the first floor of the east parallel of East Campus, which brings me to hall rush!
Each hall in East Campus has a different culture and personality. On one special night, freshmen visit all 10 halls and then rank where they want to live. Each hall puts together events to convince the freshmen that their hall is a good place to live in.
We bought 40 bags of biodegradable (edible) packing peanuts and filled the lounge with them.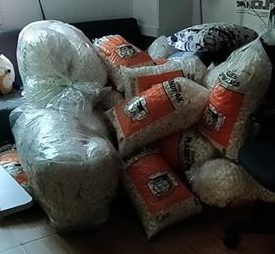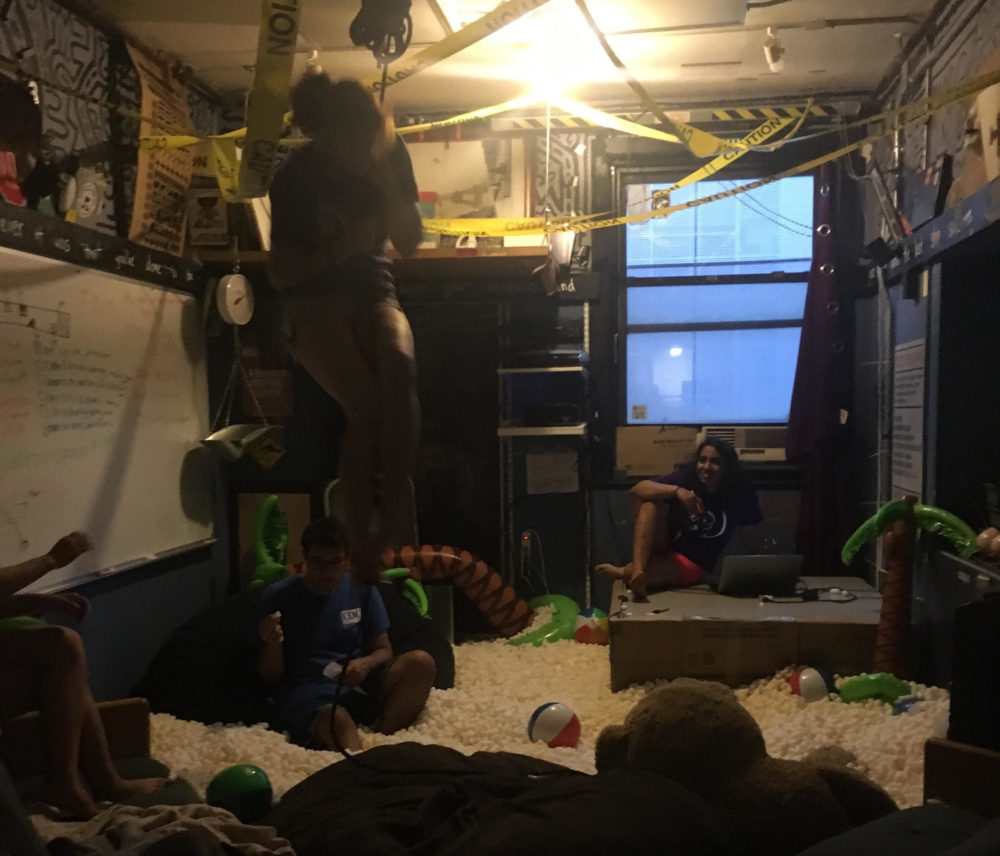 Since the packing peanuts are biodegradable, they melt and get sticky when moisture is added. This means that they stick to the sweat that was seeping out of probably everyone.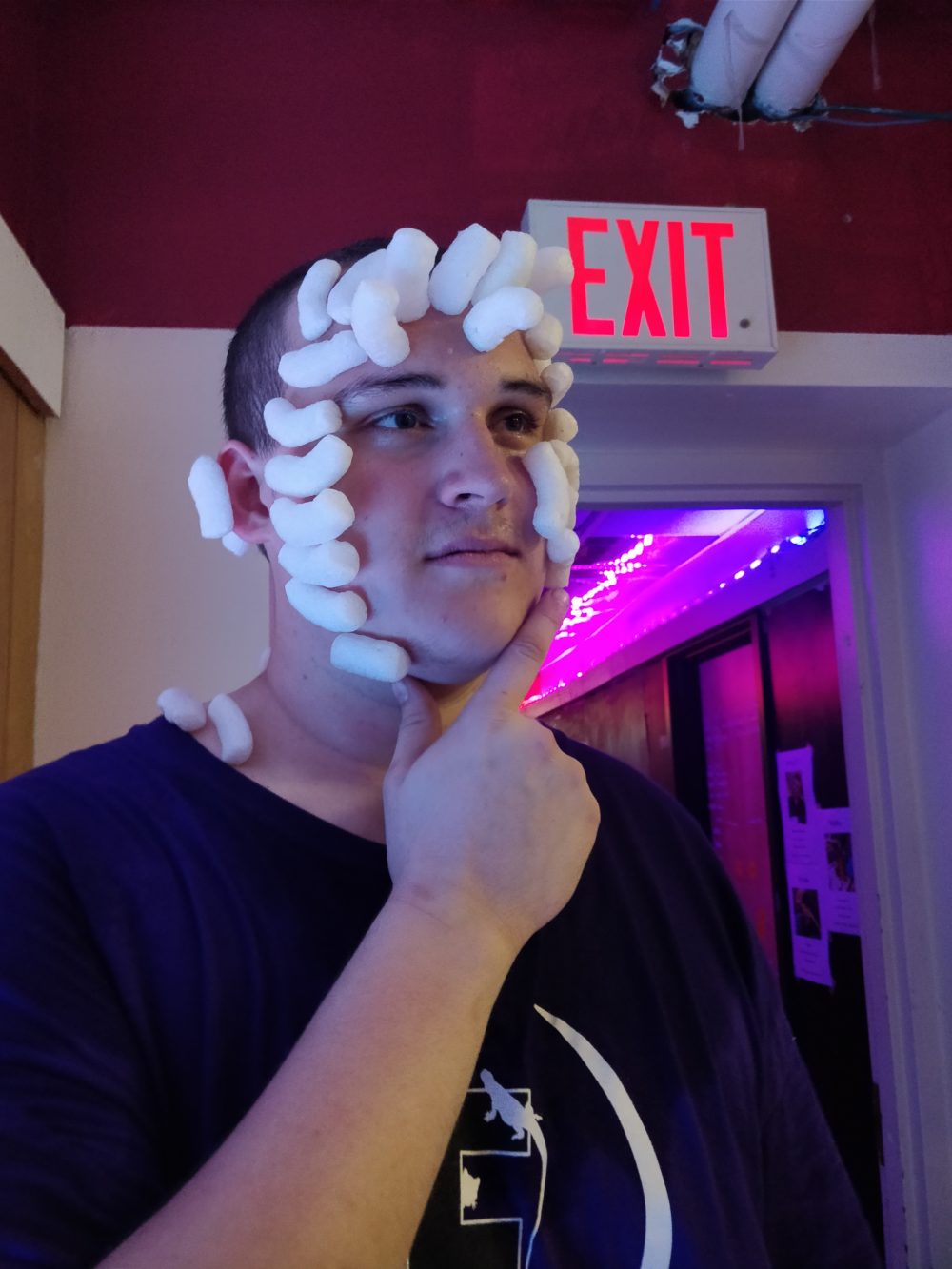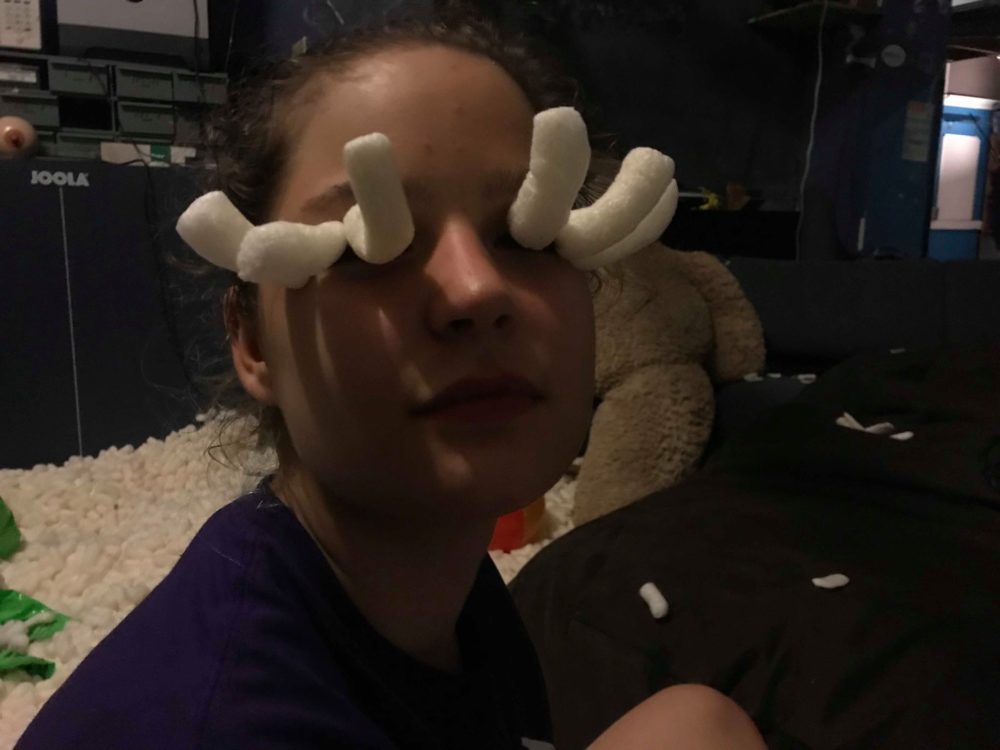 My event was a mocktail bar where we made drinks with a fancy bar set because hydrate or die-drate.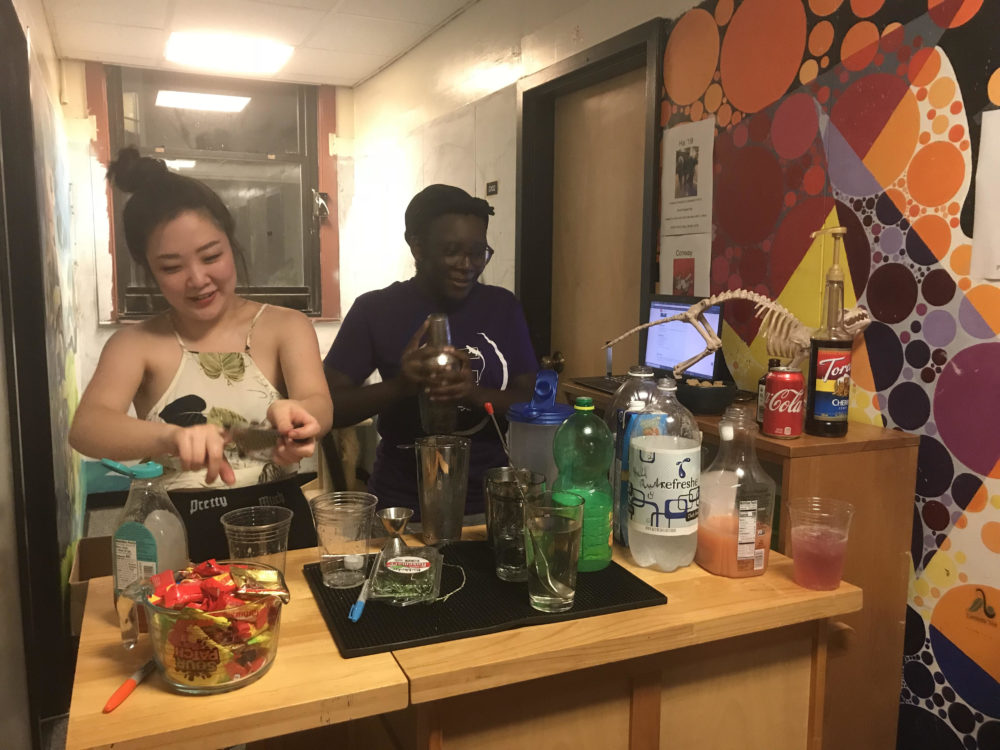 Some of the drinks we made were blueberries and rosemary muddled with agave and club soda and peach tea lemonade inspired by the (discontinued) Starbucks drink.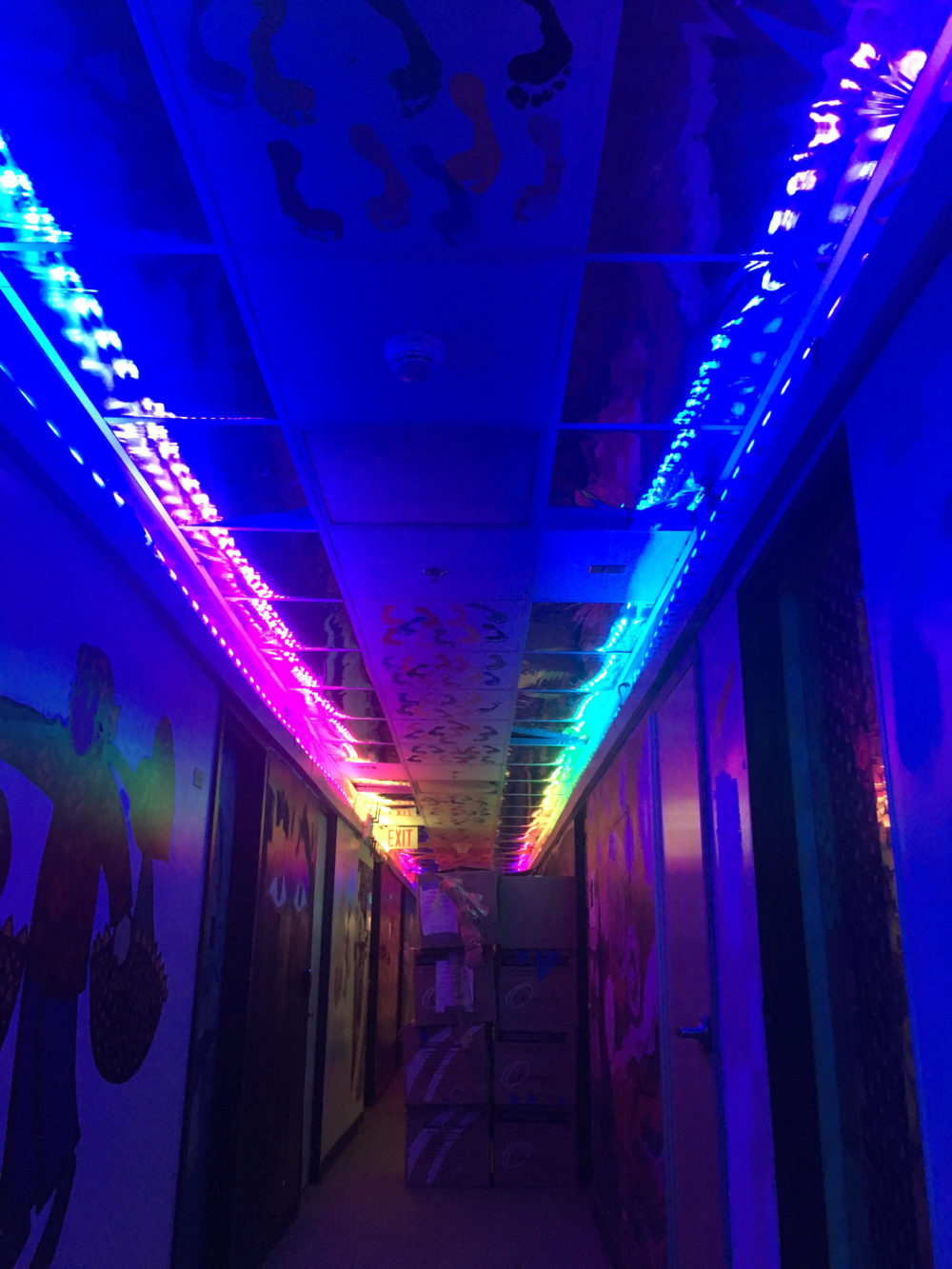 We have rainbow lights down the middle section of our hall, and under these lights was a wall of solid empty cardboard boxes. We had freshmen sit in an office chair and get pushed into these empty boxes
The talented artists on 1E got custom shirts made- the one on the left is what most people got and I got the special snowflake one on the right because i liked that design better. I made stickers for Goodale, the northern 1/3 of the building and the coolest section of hall.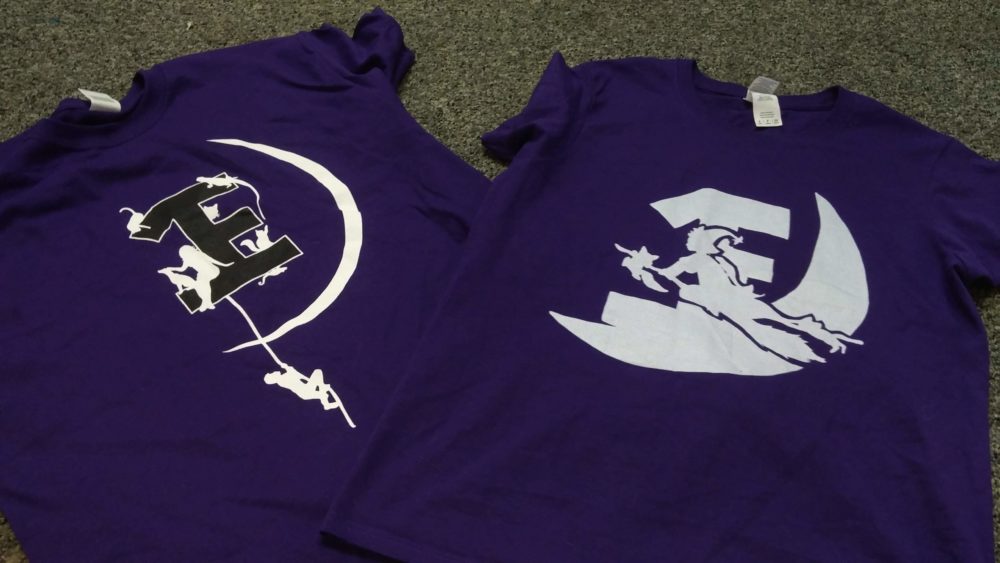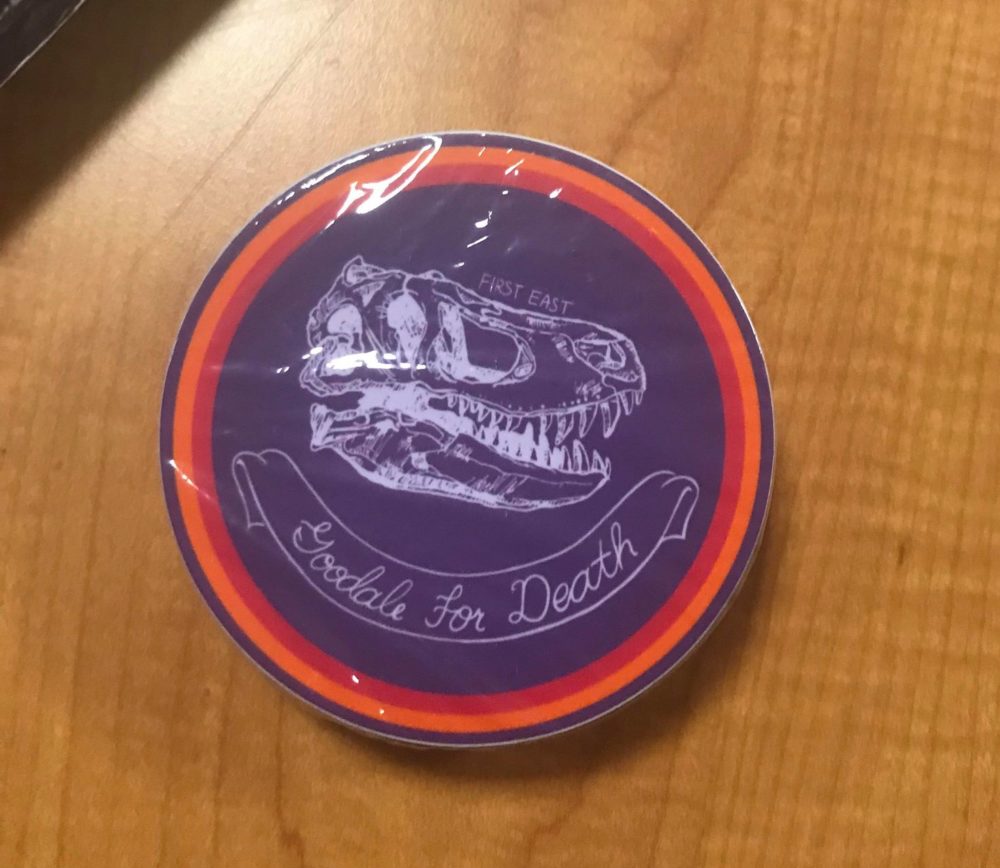 We got 11 new frosh this year, and people have built things in their new rooms already! Updates coming.