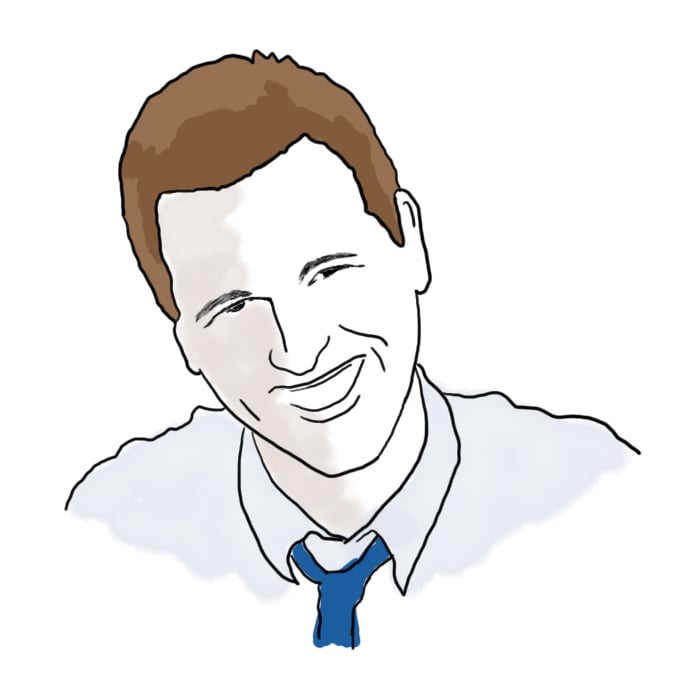 Fall Travel Recap; New Bloggers Announced

by Ben Jones
Philly, Jersey, Wilmington. Jess, Keri, Lulu.
Howdy folks,
I'm back! It feels like forever since I last posted, although it's only been a couple of weeks. Lots to tell you about.
Fall Travel
About an hour after I launched the new site (talk about cutting it close), I left for the first leg of my fall recruitment travel.
As to not completely bore you with the details of my trip I will compose them in haiku.
Drove down Saturday,
hung out with my family at
Mom's house in Philly
On Sunday I held
the Philly central meeting
in Fort Washington
On Monday morning
I went to Philly schools, then
drove to Delaware…
Went to one school there.
Wilmington central meeting
took place Monday night.
Back in Philly on
Tuesday for more school visits.
Then Northern Jersey.
School visit Tuesday
afternoon in Hackensack.
They gave me cake. Heart.
Big meeting Tues night;
afterwards, sent rude texts to
Nance from hotel bar.
Wednesday – school visits
on Staten Island and then
in East Brunswick, then
Chili's (love Chili's!)
and then later, the meeting
for Central Jersey.
Drove to Baltimore
on Thursday, but that was fun,
not work (more family)
Then back to Mom's house
on Thursday night, where I got
some sleep finally
On friday I drove
back to Massachusetts and
slept until Sunday.
The end.
P.S. XPN in Philly and Jack in NY/NJ both ROCK MY SOCKS. I've lived here so long that I've forgotten what it's like to be in love with a radio station. Not that radio in Boston is particularly awful, but I could swear at times that XPN and Jack were reading my mind. I want radio like that.
Except Keri just got a radio show, so there may be hope for this city after all.
The New Bloggers
First: I am so, so sorry that it took us so long to finalize decisions. This is the first year in which the program was big enough that it required an official application/selection process, and clearly we were not prepared for the overlap of our recruitment travel season with the blogger selection window.
With most of the committee members out of the office (out of the state, for that matter), we realized quickly how difficult it would be to come to a consensus via sporadic emails and text messages. We've learned a lot of lessons which we'll implement next year. But to those of you who have been so patient this year, thanks for bearing with us. And again, big apologies for the delay.
We received many, many blog applications, and all of them were fantastic. You are all incredibly talented; one of the joys of the blogger selection process is that it reinforces the work we do in that "other" admissions process. Quite simply, your blogs – and the energy, creativity, and enthusiasm therein – confirm the great decisions we made in admitting you to MIT.
We have hired three bloggers at this juncture. A fourth will likely be added in the future, pending some logistical issues. If I haven't contacted you personally, we were unfortunately not able to offer you a blogging spot for this admissions cycle.
Without further delay, the new admissions bloggers are Jess Kim '10, Keri Garel '10, and Lulu Liu '09. You've already met Jess; Keri and Lulu will be making their introductions soon.
Thanks again for your patience throughout this long process, and for applying to be bloggers.
NACAC
Matt and I are off to NACAC tomorrow, where we've been asked to present the MIT admissions blogging program for a second year in a row. This year we'll be joined by admissions officers from two other schools, a sign that this thing just keeps growing and growing, spreading from one campus to the next.
The success of these blogs is all about you. From all of us who work on these projects, on behalf of both MIT and our peer institutions – thank you for helping us to make this community what it is.
See you when I get back from Pittsburgh!
24 responses to "Fall Travel Recap; New Bloggers Announced"