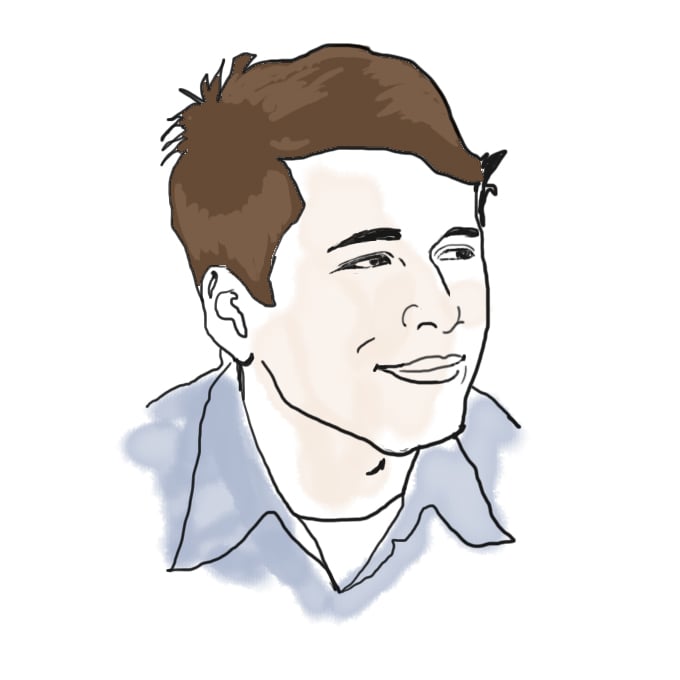 Some people are more successful because they turned down admission to MIT.
You don't need MIT to be a success. Don't get me wrong — I think MIT is an amazing, world-changing place. But it's not for everyone.
Recently, two people who turned down MIT after being admitted have become quite successful, and I applaud them for it! Let me tell you a bit about Kevin Gillespie and J.R. Hildebrand.
In 1997-98, a student named Kevin Gillespie applied to MIT from a relatively small public school in Georgia. He was the first applicant from his school to MIT in a long time, perhaps the first ever. He was admitted. But he said no. Here's the story, from the Atlanta Journal-Constitution:
One day, about eight years ago, Kevin Gillespie received an envelope from the Massachusetts Institute of Technology. Not just any envelope, but the fat one, with a letter of admission addressed to the Henry County High School senior.

Once Gillespie got over his shock, he hid the envelope. Hid it from his parents, friends and college placement counselors so he could rethink his ambition to become a nuclear engineer.

Gillespie eventually 'fessed up and told his parents he didn't want to go to MIT, despite the nice scholarship thrown in for good measure. He wanted to go to the Art Institute of Atlanta and study cooking. His mother — who may be eligible for sainthood — told him it was good that he knew what he was meant to do early in life.

It looks like she was right. Gillespie is now the chef and a partner at Woodfire Grill, the Cheshire Bridge Road restaurant that became an instant leader in Atlanta's nascent farm-to-table movement when Michael Touhy opened it in 2002. Gillespie is also a new television star, playing himself on the Bravo TV reality series "Top Chef."
MIT alums have told me of their wonderful meals at Kevin's Woodfire Grill (I'm jealous). MIT is great, but not right for Kevin. By following his culinary gifts, he has made the world better through food.
In 2005-06, a student named J.R. Hildebrand applied to MIT from a strong public high school in the Bay Area of California. He was a bright young man who enjoyed cars and racing. Like Kevin, he was admitted to MIT. In response to the admission offer, he took MIT's offer to do a gap year(s) to focus on his racing career, looking to return to MIT if/when his racing career faltered. The (Santa Rosa) Press Democrat has the rest of the story:
For 18 years, Maria and John Hildebrand raised a son, J.R., who was athletic and smart. Very smart.

In fact, J.R. was so intelligent that he graduated from Redwood High School in Larkspur a semester early and was offered a full academic scholarship to the School of Engineering at MIT. Wow, huh?

Maria, a longtime elementary school teacher, was understandably proud. So was John, a CPA in San Francisco. But John, who also has a passion for racing vintage cars, could see something in J.R.'s future that his wife could not.

One day, John told Maria that it was possible J.R. was so brilliant in a race car that he may not attend college. Instead, he might take his 4.12 GPA, his soon-to-be-arriving acceptance letters to MIT, Cal and UCLA, and pursue his dream of becoming a professional race car driver.

Maria, of course, processed this information. And sort of flipped out, "I remember immediately saying 'There's no way he's not going to college.' I thought 'You have got to be kidding me.'"

No joke.

Fast forward about four years and J.R. Hildebrand's dream is a reality. Hildebrand, 22, will make his second career IndyCar Series start Sunday in the Grand Prix of Sonoma at Infineon Raceway, the track where he began developing his skills eight years ago at the Jim Russell Racing School.

Hildebrand, a Sausalito native, has swiftly ascended through racing's minor leagues since bolting for St. Petersburg, Fla., four years ago. In 2006, he won the Formula Ford 2000 championship, setting a series record with 12 wins in 14 races. Two years later, he finished fifth in the Firestone Indy Lights series. Last year, he won the Indy Lights title, joining past champions such as IndyCar megastars Scott Dixon and Tony Kanaan.
Now, J.R. is a very successful racecar driver (btw, "racecar" is a nice palindrome). Like Kevin, by following his gifts and turning down MIT, J.R. is achieving his dreams.
Finally, before you ask — the rumor that movie star Will Smith was admitted to MIT is unfortunately not true. He never applied, but if he had, who knows?
30 responses to "Famous people who didn't go to MIT"