Fashion is, evidently, alive and thriving at MIT (we're not just a bunch of nerds who always wear hoodies and jeans!). Tonight, Kappa Alpha Theta hosted their annual fashion show, Katwalk, featuring clothing from both Boston professionals as well as MIT student (and alumni) designers. Now, fashion shows are amazing things if you're a photographer looking to become a better photographer, so I have a bunch of pictures for you guys! Also make sure to check out all the designers, because they're all pretty awesome.
MIT designers:
Romp Apparel 
Ministry of Supply
'e d i t' by Samantha D., '15
Preethi Vaidyanathan
Boston/professional designers:
Kinda Touma
Sooki
Habit
Free People
Janji
LF
And now–the pictures! These are just my favorite photos and/or outfits from the fashion show.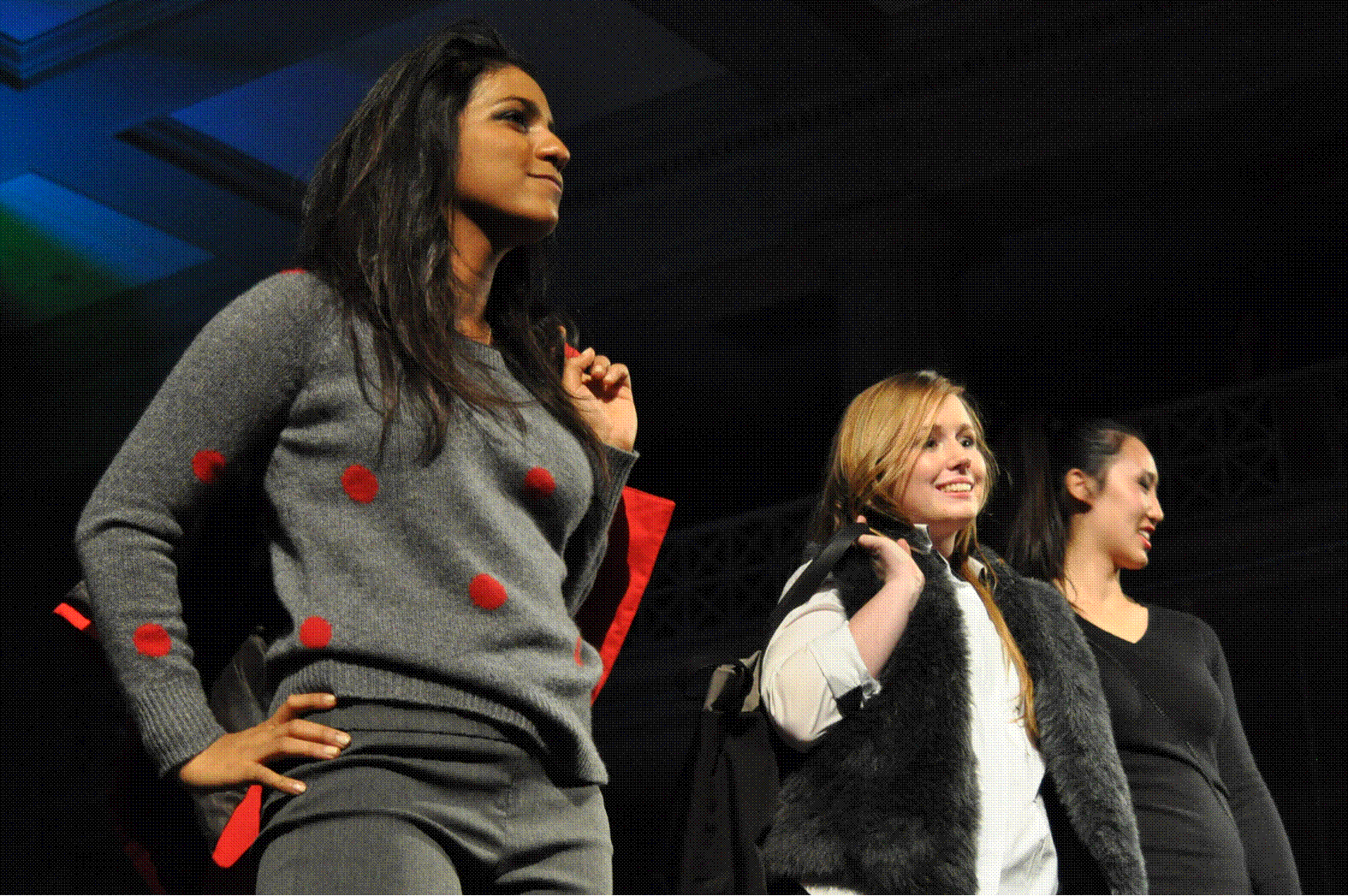 I'm personally a big fan of the red-grey-black color scheme, so this outfit from Sooki really caught my attention. And who doesn't love polka dots?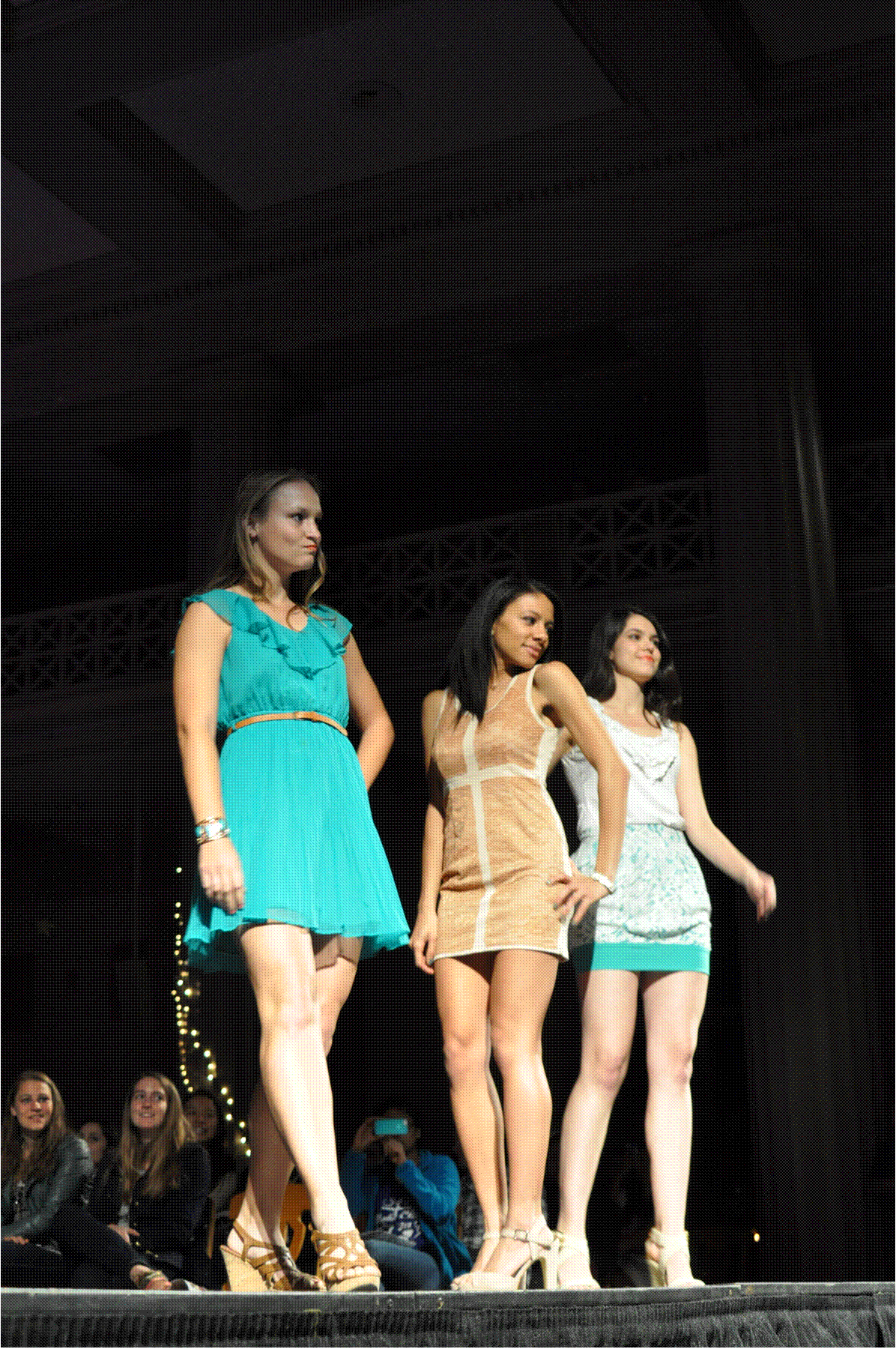 Summery beach dresses from Romp Apparel made it feel–very briefly–warm in Boston again.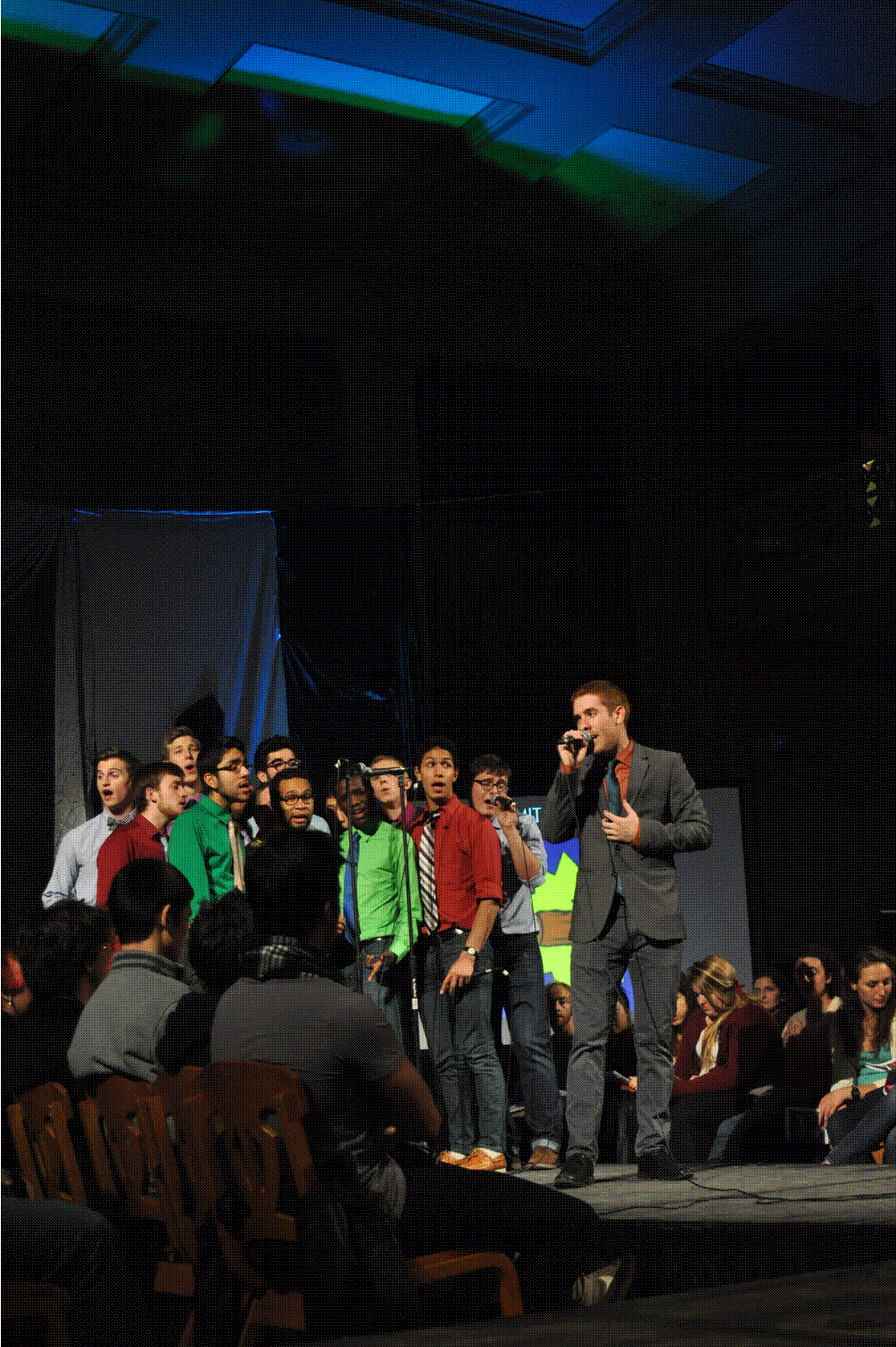 The MIT Logarhythms brought out their Sunday best to perform between showings. This is, of course, talking about a group that usually performs in snuggies and Waldo costumes (check them out at one of their previous performances here).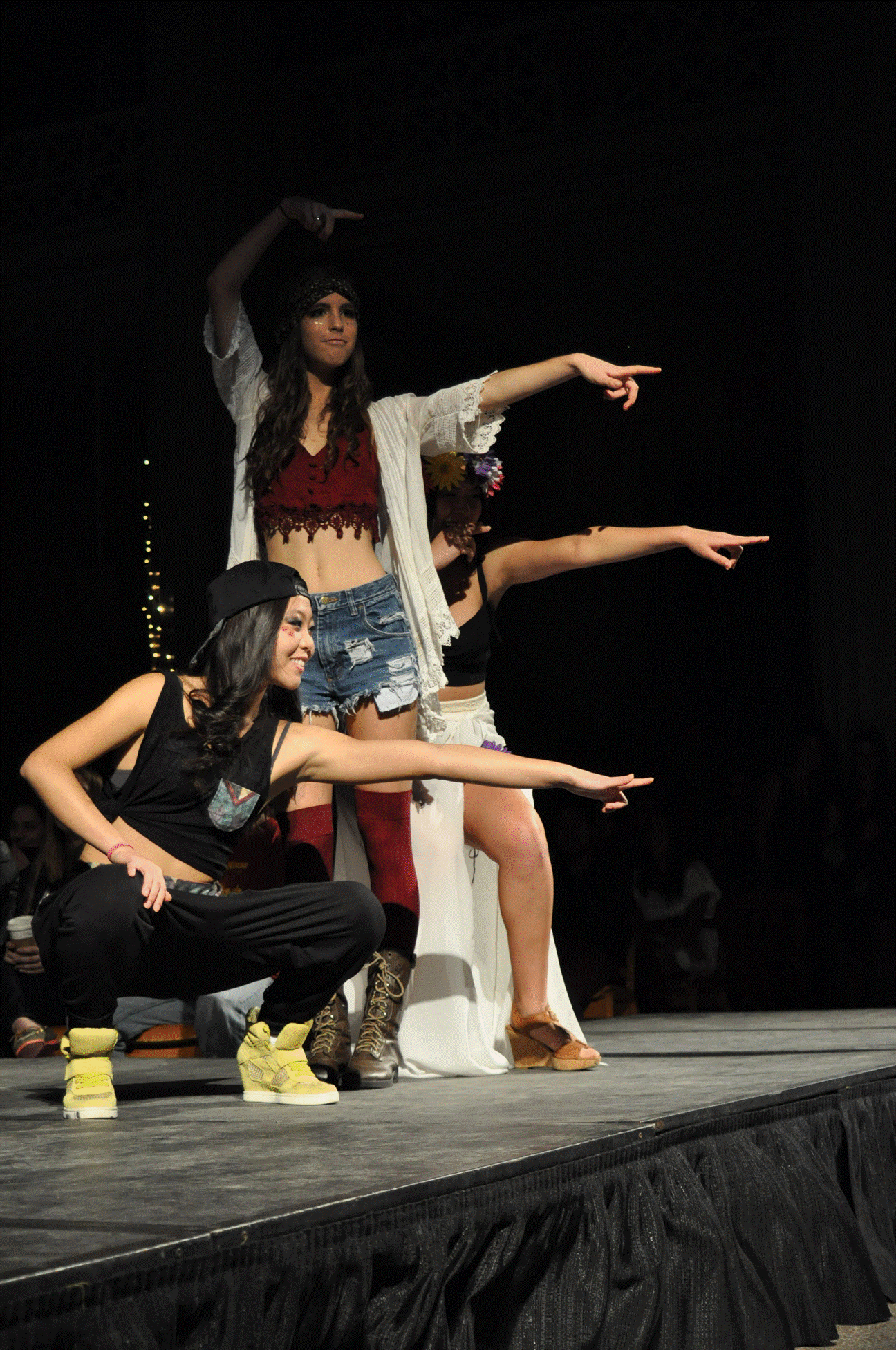 These girls are breaking it down in 'e d i t' by Samantha D., MIT Class of 2015, a series that takes cheap or old clothing from thrift stores and "edits" them to make something fresh. Check out her fashion Tumblr: dressmewoman.tumblr.com/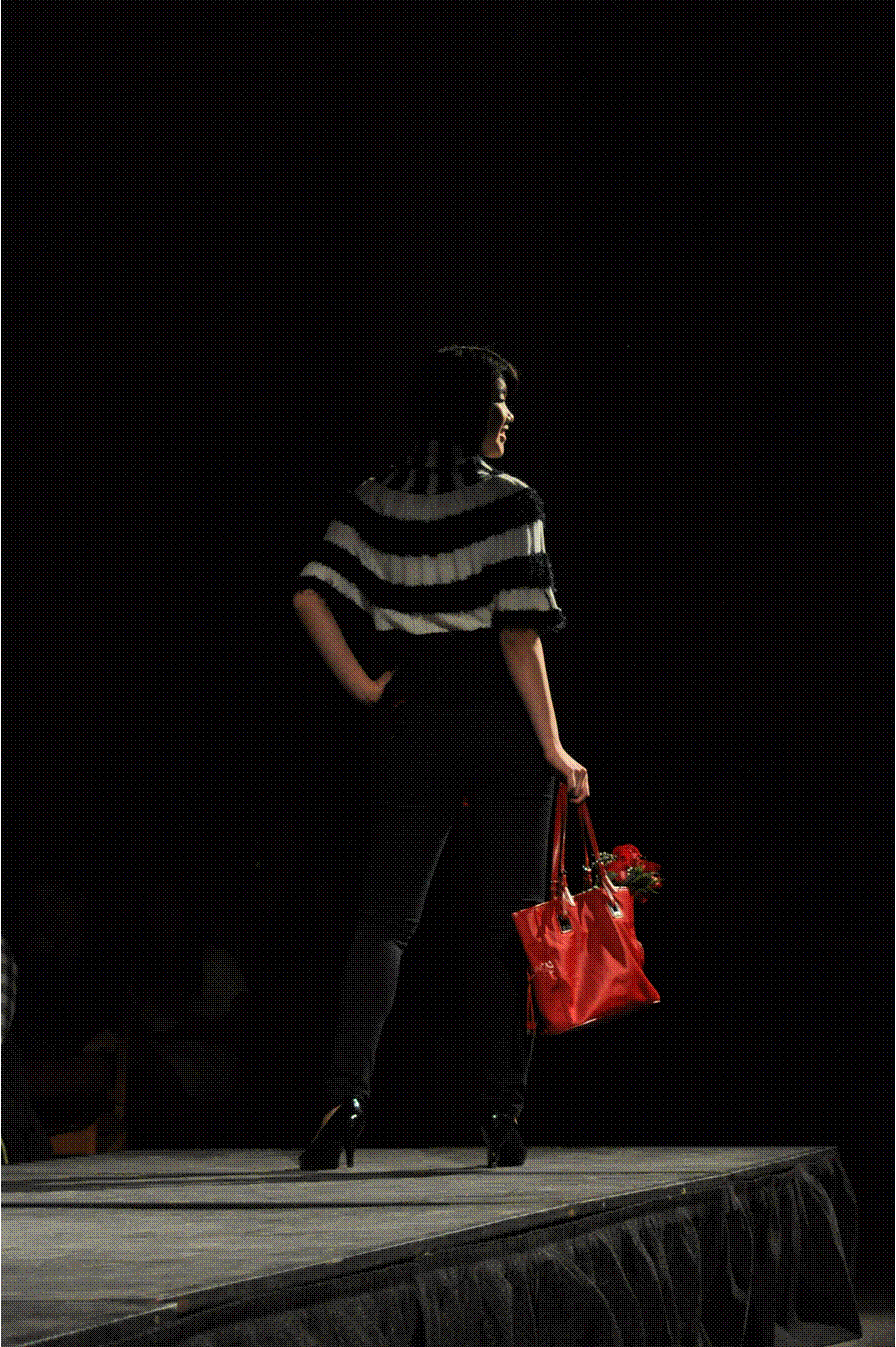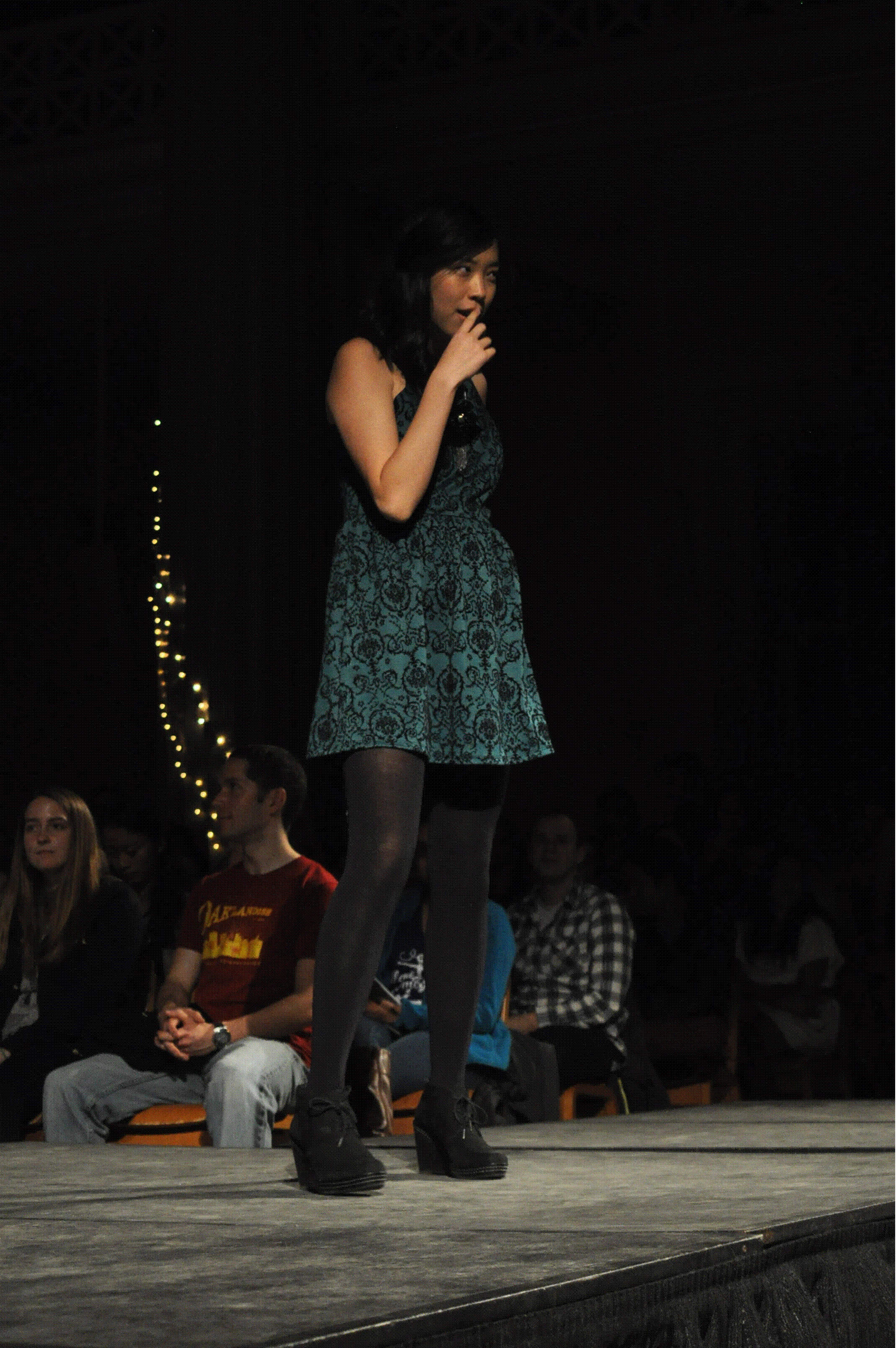 These marvelous pieces are from South Boston fashion line Habit. Again–loving the black and red color scheme.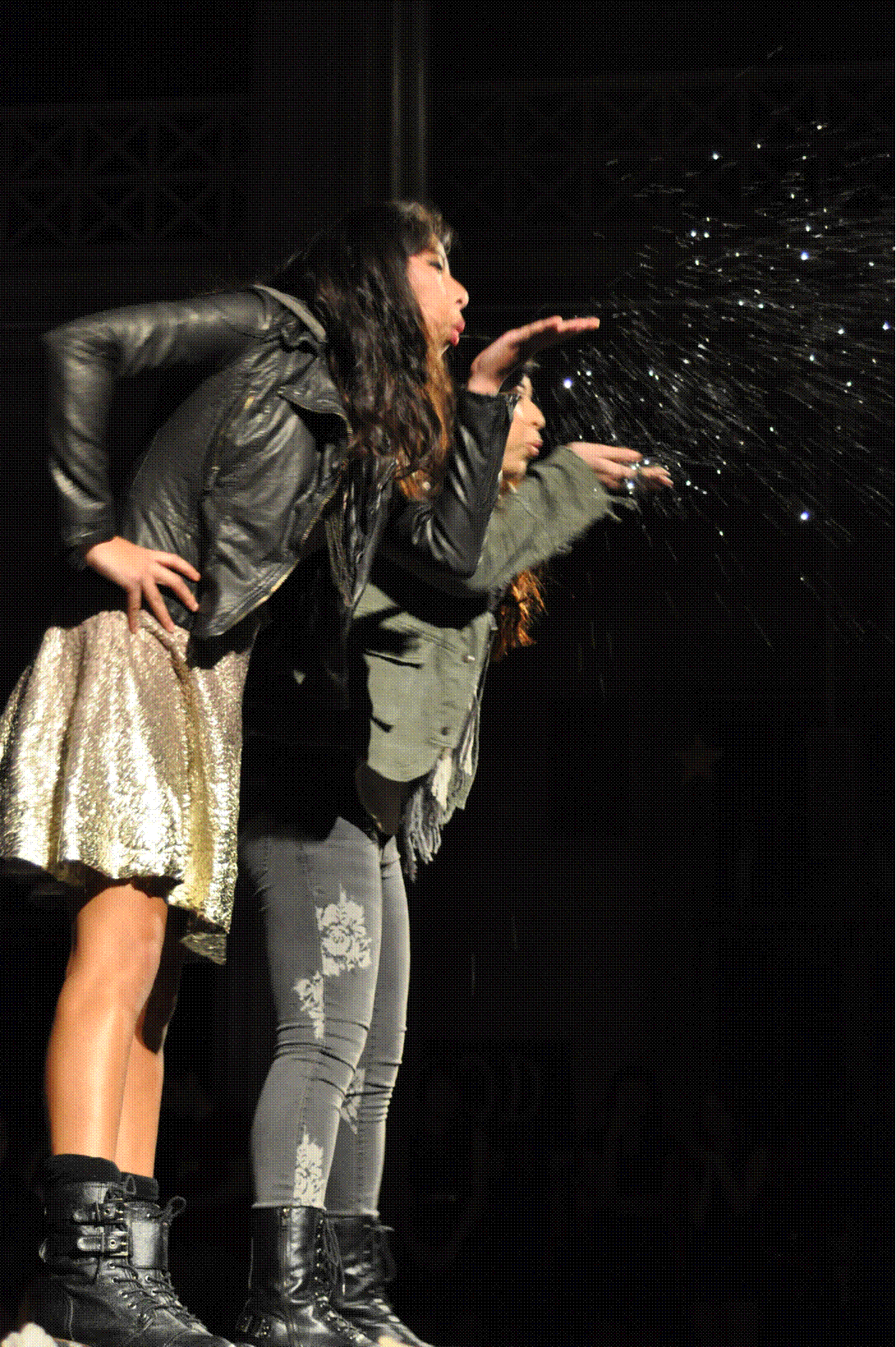 Free People mixed it up with models that blew glitter into the crowd. Glitter. You can't not like glitter.


Free People also mixed it up with these really relaxed, striking-yet-casual outfits. Kind of…hippie-hipster? I like it.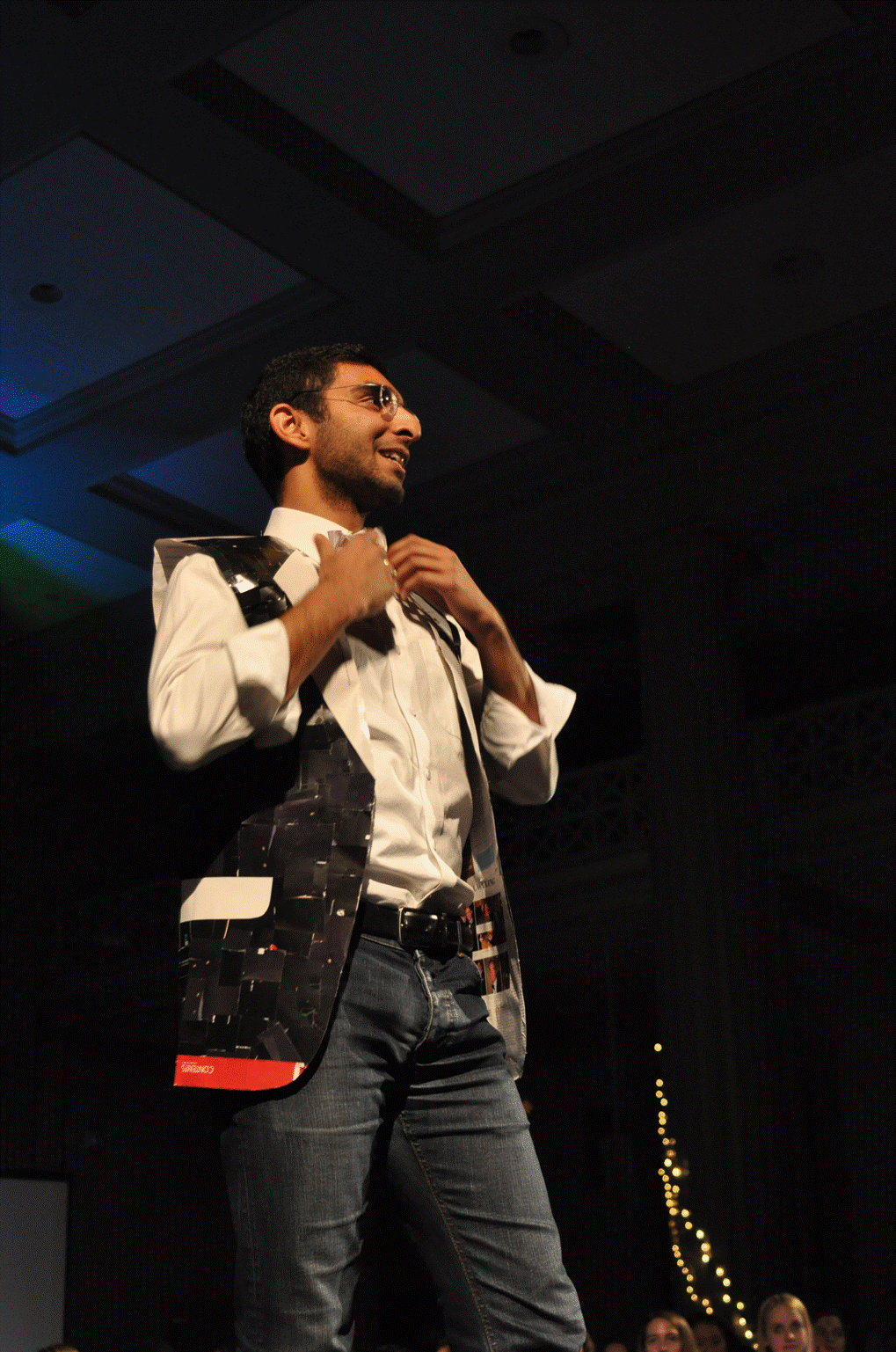 Changing it up a little, we had a few pieces to preview the upcoming MIT Trashion Show on December 6–featuring "sustainable fashion made out of recycled goods." Admittedly, this is pretty classy for a vest made out of…looks like cardstock and magazine pages?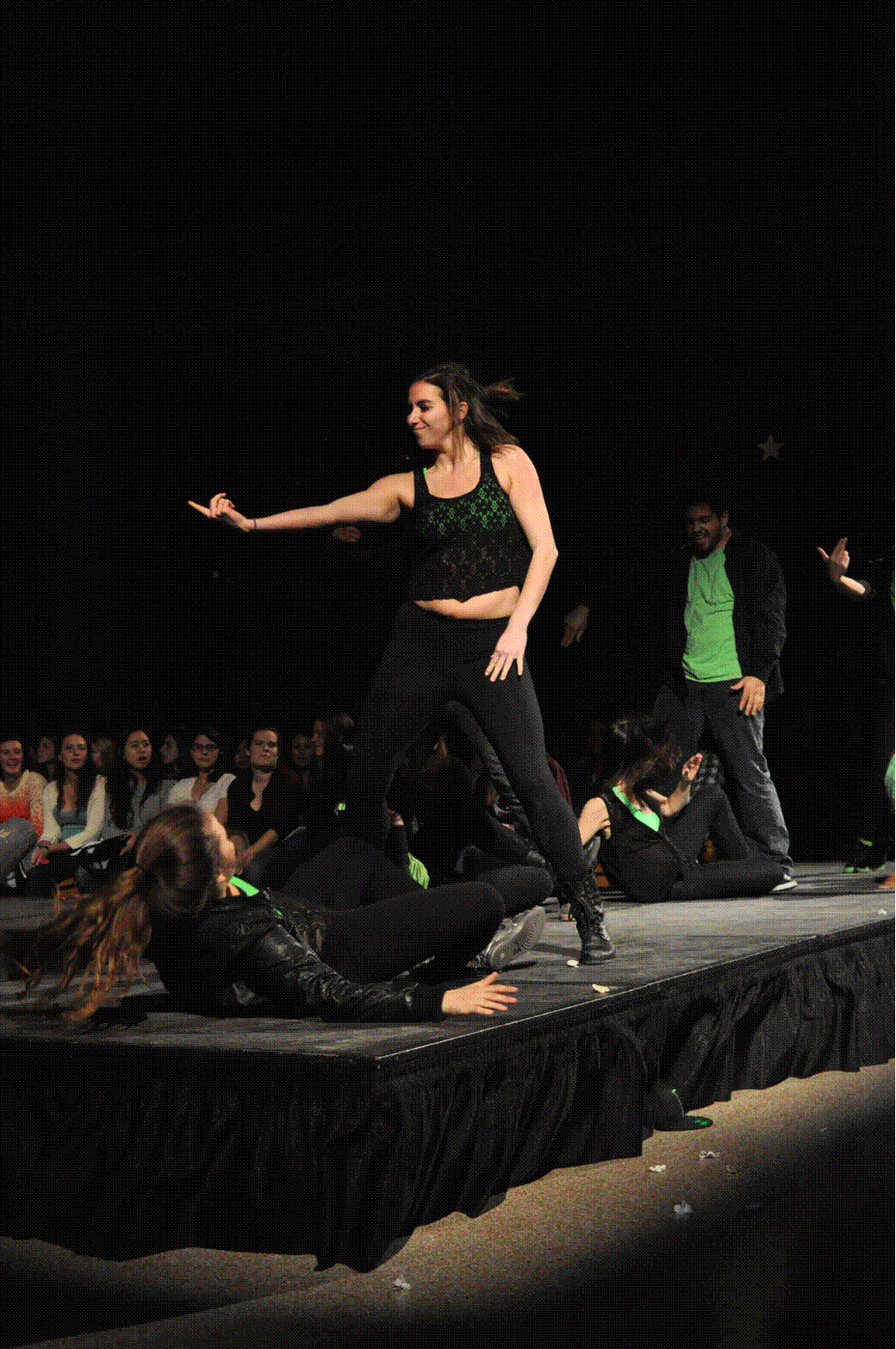 Taking another break from fashion, MIT's competitive hip-hop dance team RiDONKulous came out fists high and feet stomping. They're all crazy good dancers–that's about all I can say about them because it's something you have to see for yourself.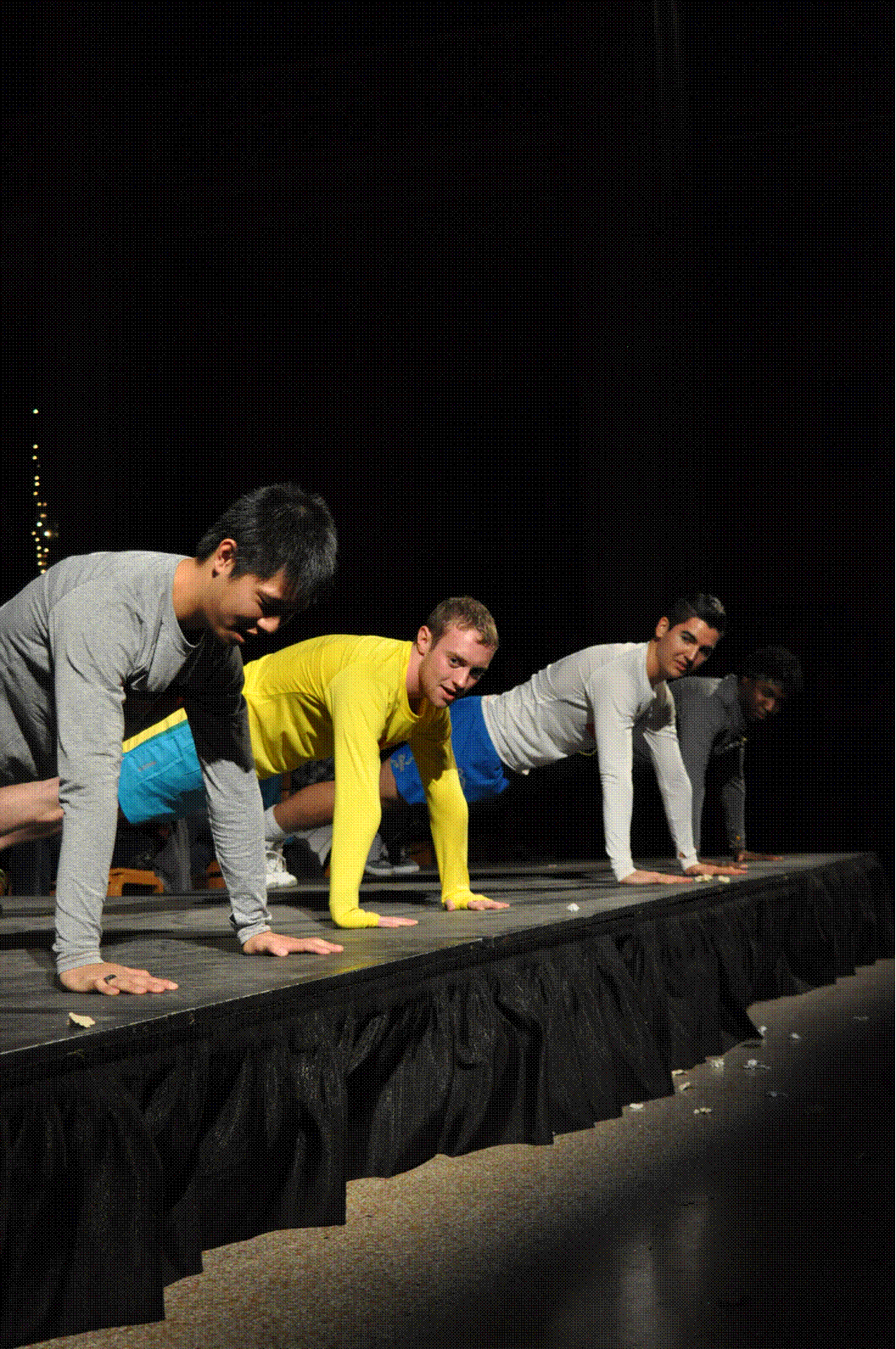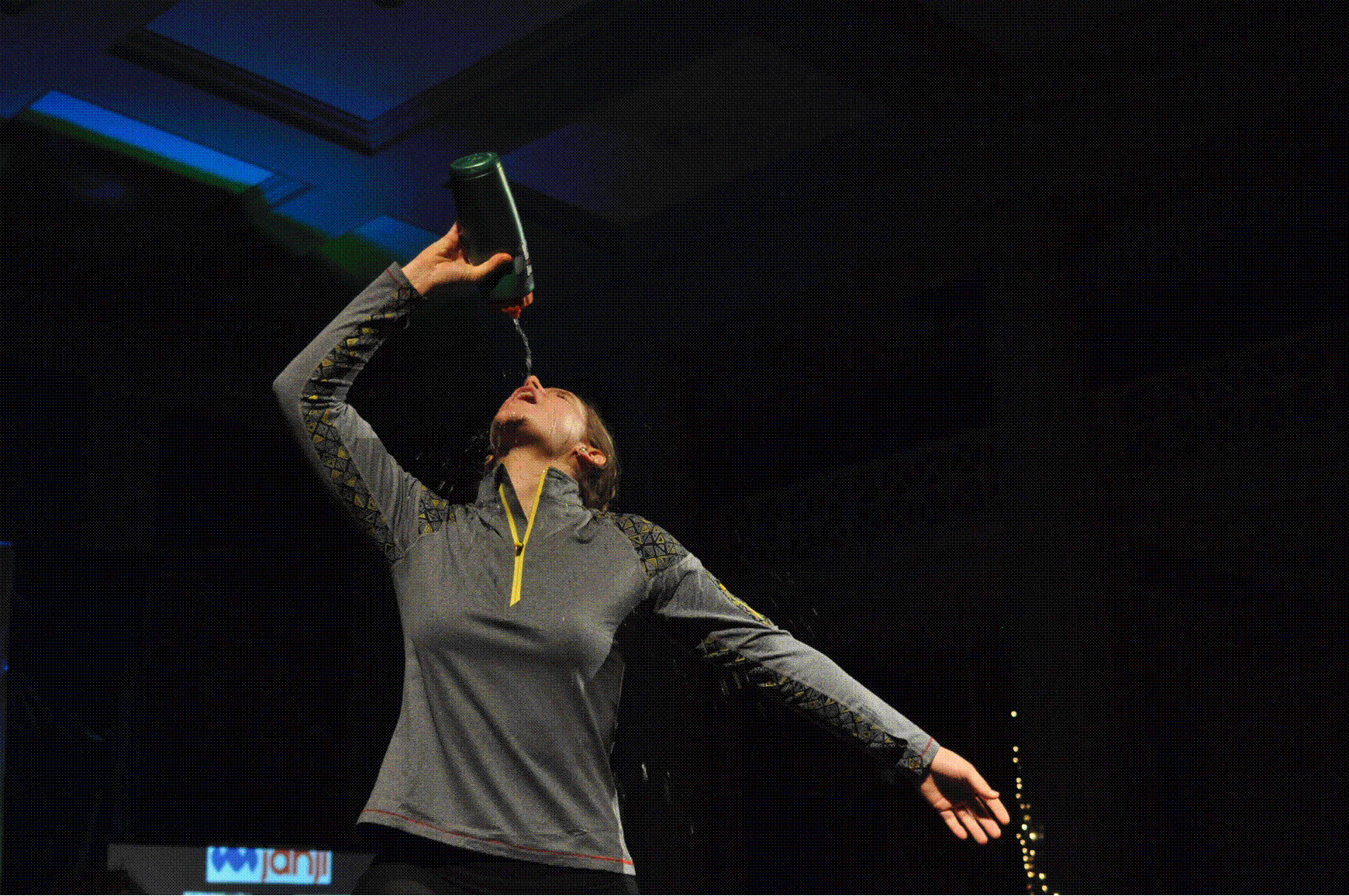 Janji makes running apparel with designs inspired by countries around the world, including Kenya, Haiti, Tanzania, Peru, Rwanda, Bangladesh, and our own United States. Here's the cool part–proceeds from clothing sales are actually donated to help that country in some area relating to water or malnutrition.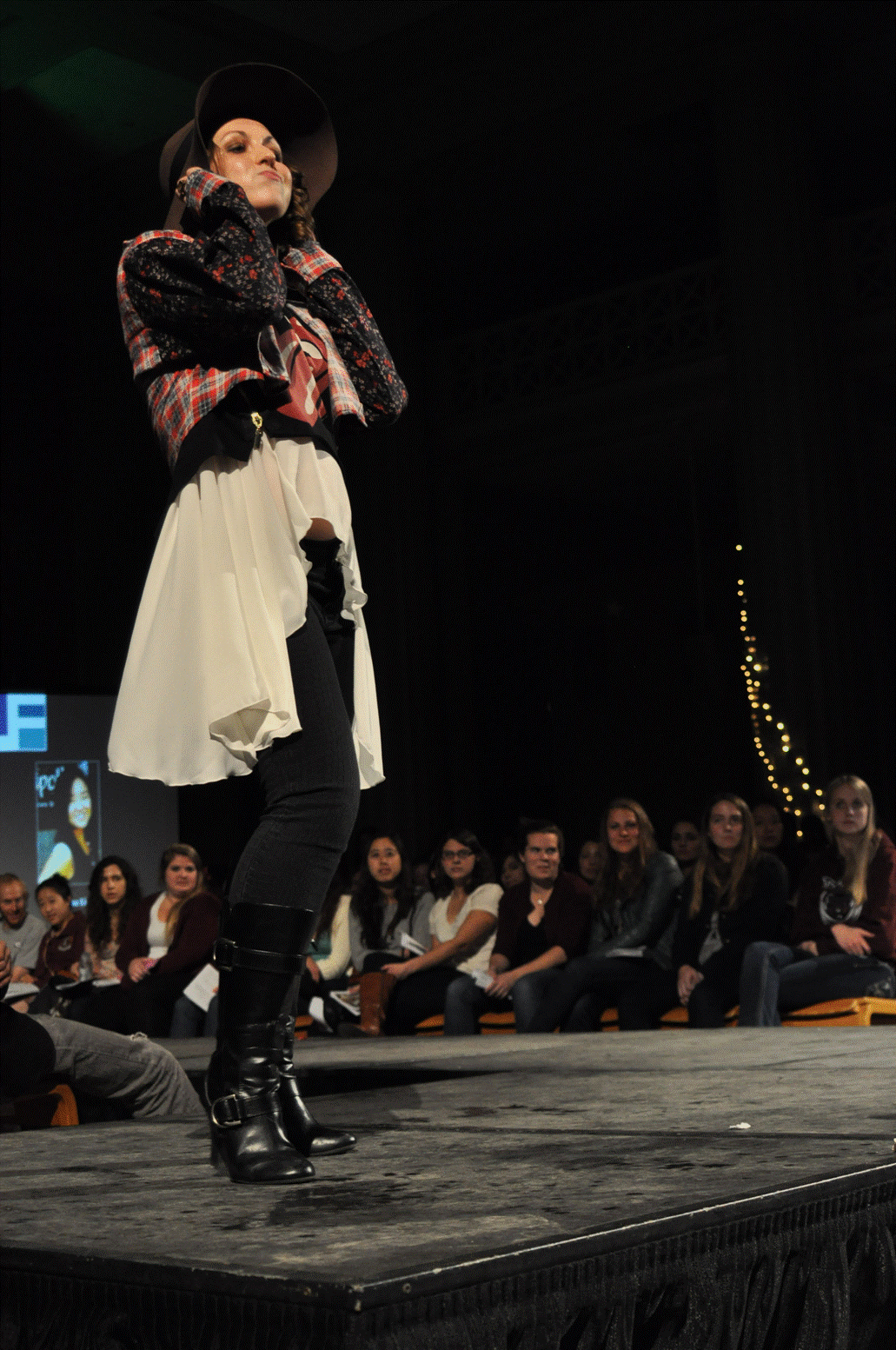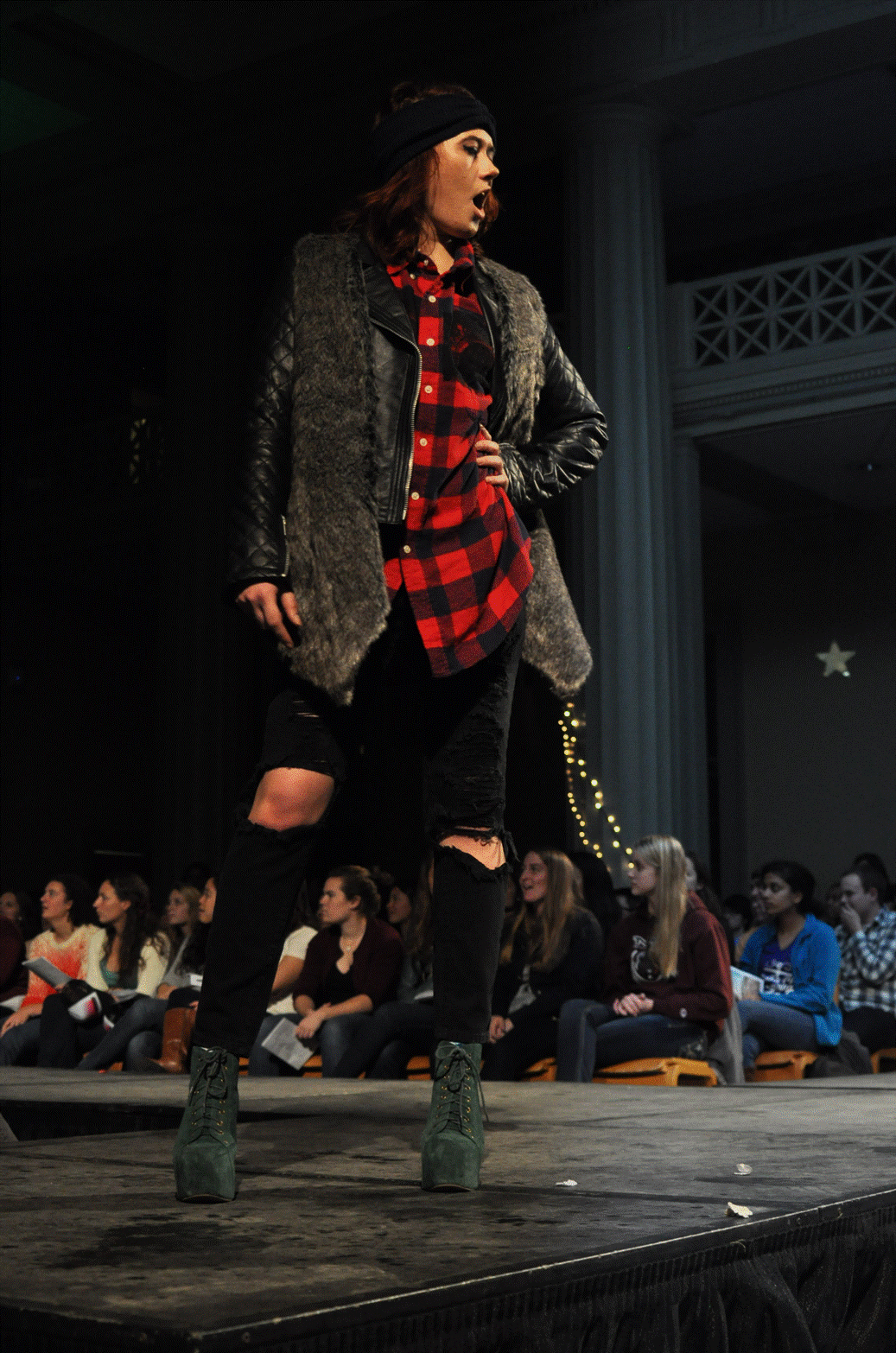 These sassy outfits come out of LF. If there's one thing I love, it's an outfit with an attitude.
I suppose that about wraps it up for this week! See you next time,
Allan