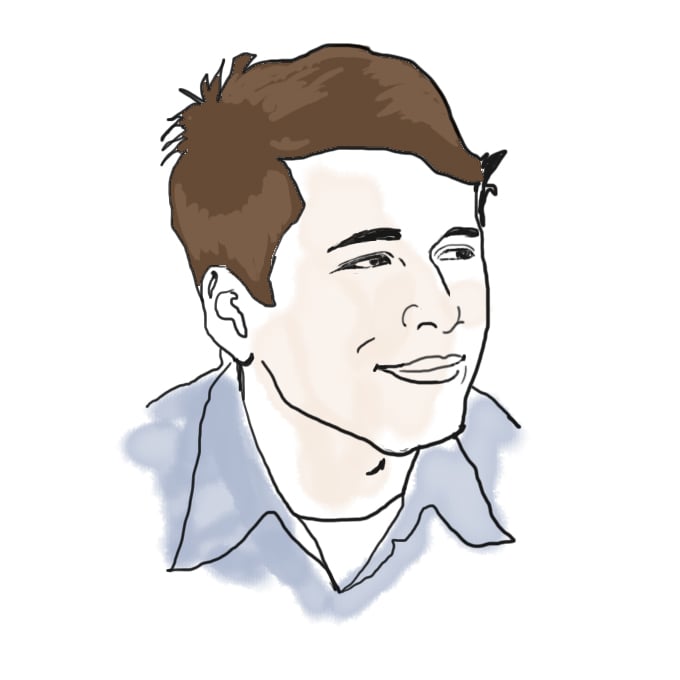 I'm back in Boston now, my meetings in Florida being done. It was quite a trip!
I'm back in Boston now, my meetings in Florida being done. It was quite a trip!
We left off in Miami, where I had a great meeting before a packed house. I also got some recommendations for yummy Cuban food on Calle Ocho, in Miami's Little Havana.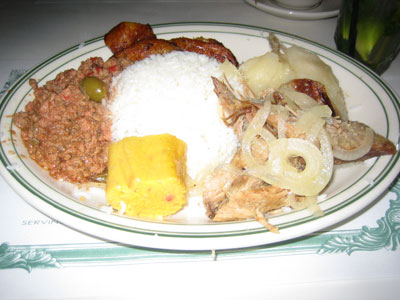 The Cuban sampler at Versailles Restaurant & Bakery in Miami.
After Miami, it was off to Florida's Gulf Coast, where I was due to do a meeting in Tampa. Like in Orlando and Miami, I had the opportunity to meet and dine with the Tampa Bay-area Educational Counselors (ECs) before the Central Meeting.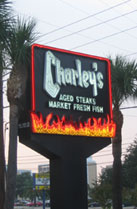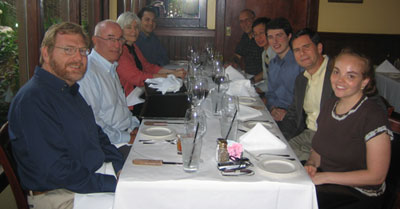 The Tampa ECs and I dining at Charley's Steakhouse. At right, Regional Chair Lauralee Grizzaffi '91.
Folks came to the meeting from far and wide, such as Tallahassee (thanks Melissa!), Gainesville, and Naples (including Mike & others from Gulf Coast HS).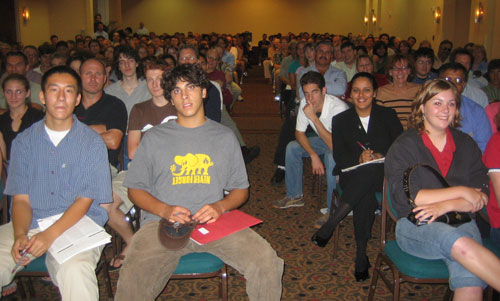 The 300+ person crowd in Tampa.
Overall, I saw more than 1200 people at 4 meetings across the state of Florida. I met many great students and had some great conversations with our ECs. It was my first time in South Florida and Florida's Gulf Coast. I really enjoyed my time there, and hope to visit again soon.
Even though I'm home now, I head right back to Tampa on Thursday to attend and present at the national conference of the National Association for College Admission Counseling (NACAC). Not too long after that, I'm off to Southern California for more Central Meetings… it's a busy time!
While I am back in Boston, look for my next few entries to talk about stuff happenning on campus. On that note, today is the opening day for Overnight Program registration. On your MyMIT portal, in the orange box on the left there is an "Overnight Program" link. Clicking on this will allow you to register to come to campus and stay overnight with an MIT student, go to classes, eat in the dining halls, etc. If you are interested, check it out!
4 responses to "Florida, complete"