A random highlight of some holidays is getting emailed the latest comic from my friend and former apartment-mate Jen '01. Here's her comic for Easter 2006: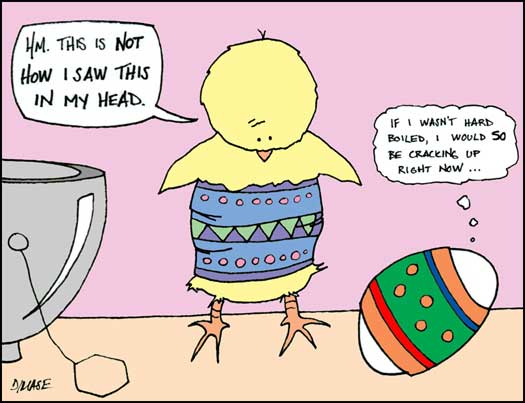 When Jen was an undergrad she wrote comics for The Tech, MIT's student newspaper — you can see those comics and more at Jennifer's Comics. Jen is also a fantastic baker — if you want to drool, check out Jennifer's Bakery.
I hope you have a good Easter, Passover, Patriots Day, and an overall good weekend.
5 responses to "Get Animated"