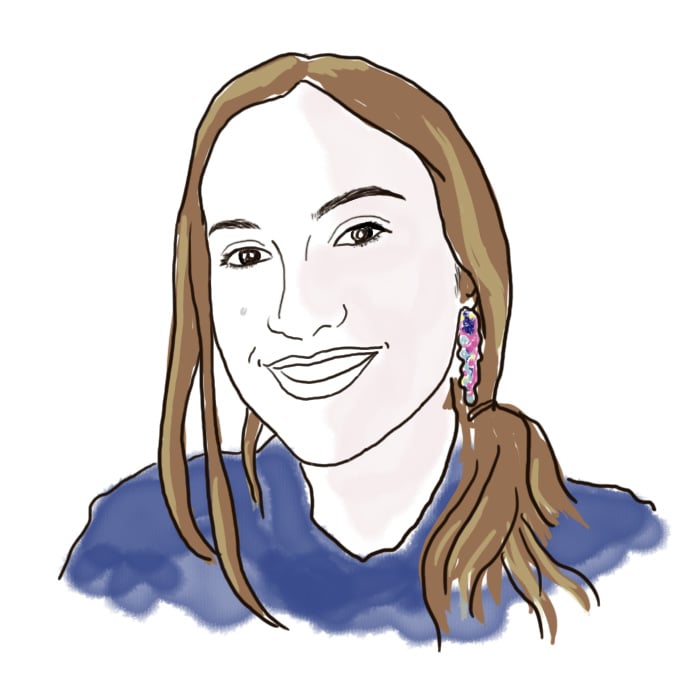 Penn State, Joe Paterno, State College: the stories you've heard and the town—my hometown—behind them.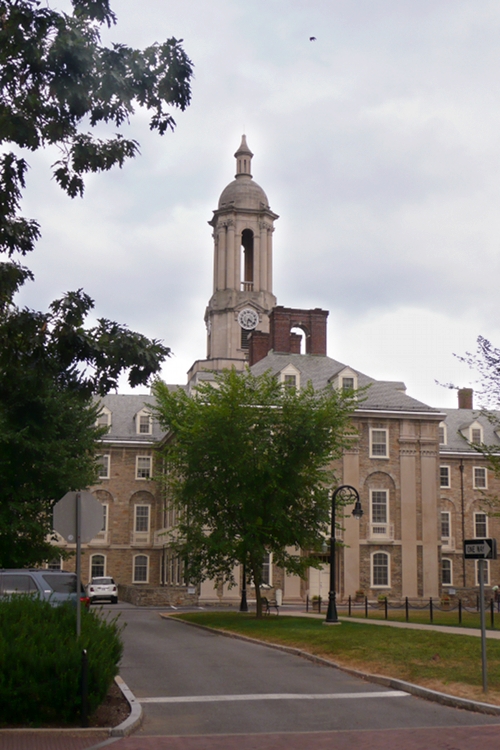 Two weeks ago, while visiting my family in State College, I got to see some images in Old State Clothing Co. that probably seem sad and ironic to an outsider. "Believe deep down in your heart that you are destined to do great things," a quote from Joe Paterno, sewn in white into a dark blue pillow in the store window, just below a tie-dyed Happy Valley t-shirt. Photos of Paterno, the football team, and Beaver Stadium, signed, framed, and displayed outside the store. A post-it note on one of them kept flying away, and each time it did someone ran over from wherever they were standing to reattach it, only to have it fall off again a minute later. The photo was of Beaver Stadium, filled to capacity during a white-out game, titled, "The Greatest Show In College Football."
I used to see Penn State, and still see Penn State, as a large research university. That and football were what people usually mentioned when I said I was from State College, the town surrounding Penn State's main campus, or when I said I went to Penn State for a year. Now there's a sudden, gossipy thrill not far beneath some expression of shock, and that's it. State College has never gotten as much attention as it has over the past seven months. It's sad to me that the Sandusky scandal has enveloped the world's perception of what I know as a good town.

What is now State College was originally farmland and forest. When Penn State was founded in 1855 it was called the Farmers' High School of Pennsylvania, and then the Agricultural College of Pennsylvania in 1862. The town is still surrounded by farms: two blocks from our street, suburbia melts into farmland, and then farmland melts into purple mountains. We buy milk directly from a family-owned dairy farm. Most of our vegetables come from the farmers' market.
Penn State's campus fits perfectly into the land it sits on. There are immense green lawns, interrupted by trees and wide red brick streets. There are old, grey buildings from the 1850s and just as many new buildings, made of the same red brick. Mountains surround the town and campus. The land glows from within itself, especially after the rain, and there is no smell to the air but that rain.
State College residents value their community. In the five years that I lived here I saw what I thought were unusual amounts of kindness and thoughtfulness, and I saw, more than I've seen in Chicago, Moscow, or Cambridge, people seeing each other in a trusting, positive light. The result is a strong, cohesive community and a remarkably low crime rate. State College has been ranked one of the least stressful places in the United States, the safest small city in America, and one of the best places to live or start a business. There are huge community-centered, community-run events, including the third largest 4th of July fireworks in the U.S., the summer Arts Fest, and THON, a student-organized fundraiser, culminating in a two-day dance marathon, that this year raised more than 10 million dollars toward pediatric cancer. People here are kind, upbeat, and genuinely optimistic. It's contagious. Every time I come home I return a revitalized, happier person.
It's important to know that there are families in State College with multiple generations of Penn Staters. Students start out in one of eight geographically separated elementary schools and advance to two geographically separated middle schools. Finally the entire student population merges into one high school with a graduating class of 570 students. Most State High graduates move on to Penn State, which consists largely (69% of main campus students) of their peers from other Pennsylvania high schools (—which does not result in a bad education. Penn State is ranked 64th worldwide by The Center for World University Rankings, and the high school has been rated a top high school by Newsweek). After college, enough Penn State students stay put and raise families here to renew the cycle. 56% of Penn State's living alumni are still in Pennsylvania. Of the 6% who are in Centre County, many have parents, grandparents, or children who also grew up here.
Moving here from Chicago in 8th grade felt like settling into Leave It to Beaver. The town is largely shielded from the recession by Penn State's economic bubble, and the region is often called Happy Valley or Pleasant Gap. The population is 83.2% white, mostly middle class, and largely Christian. The style of dress is more homogeneous than it is in cities. Land is relatively cheap, so many people live in suburban-style homes with large lawns. I remember asking a boyfriend in high school why he didn't want to move away someday. He told me that there's a feeling of safety from being surrounded by the mountains, and that he would never want to be without it.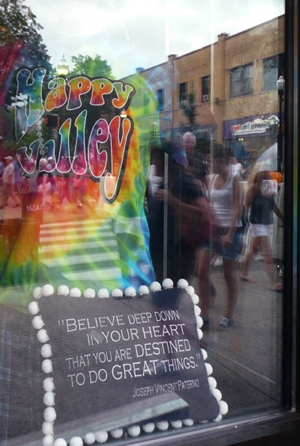 I don't think I ever understood football, though I do feel connected to the town. I watched a football game once, on television, at a party. There were lots of adults in Penn State jerseys and there was a lot of food. I remember thinking it was awfully boring, but that it was still exciting because other people thought it was exciting. During football weekends, the town population seemed to double. Traffic downtown became awful. There was suddenly litter on the streets. I could hear the cheering at Beaver Stadium from our house, four miles away.
From what I understand, to many people, especially the rooted alumni that make up the cultural core of the town, football in State College represents a moral coming of age, an iconic American transition from boyhood to manhood. It represents the absorption of the values, especially hard work, integrity, and service to the community, that make a safe town like Happy Valley possible.
As you might imagine, these values don't actually play out on the football field. They happen through coaching. What we watch when we watch football is the result. It makes sense, then, that the coach who instills those values in the football players would become a role model to the bulk of the community that watches. For the past 61 years, through three generations, Joe Paterno was that coach. He became the personification of the values we strive to achieve in ourselves and to see in our town.
And he didn't seem undeserving of the role. He and his wife donated $4 million to Penn State—funding scholarships, faculty, a spiritual center, and the expansion of the Pattee Library—and another $1 million to the Mount Nittany Medical Center. When one of his players left to care for his five-year-old son who had terminal brain cancer, Paterno donated money to him anonymously, through his church, on a monthly basis. (A clerical error by a secretary revealed that Paterno was the anonymous monthly donor.) His modesty, hard work, attention to detail, and valuing internally defined excellence over externally defined success became known as the Paterno way. Over decades Joe Paterno the idea became much bigger than Joe Paterno the person. He was like family to the entire community.
Seven months ago State College fell apart. It came to light that Jerry Sandusky, Joe Paterno's assistant coach, had, over 15 years, raped young boys he'd met through the charity he founded for underprivileged and at-risk youth. He was later found guilty on 45 of 48 charges. The media flooded the town. Joe Paterno was fired. Students rallied against the media. Joe Paterno was diagnosed with cancer and died. The town felt sadness, anger, and loss. The NCAA retroactively discounted over a decade of wins under Paterno, fined Penn State $60 million, limited Penn State football scholarships for the next four years, and banned Penn State from bowl games for the next four years. The legacy of Paterno, of Penn State, and of State College began slipping away, in the hands of a child rapist and people who have never even been here, many of whom had never heard of State College or Joe Paterno before last November. Meanwhile the community was and still is grasping at the moral, peaceful way of life we've grown used to.
Joe Paterno did not deserve the burden of the things he symbolized. It's terrible that someone who turned out to have potentially concealed and enabled child rape simultaneously captured our hearts and embodied our moral compass. But he did. I hope you can understand why many people are in disbelief, why many people in State College continue to support him, cherish him, and view his legacy in a positive light, and why the community of State College is in turmoil: because the values that Joe Paterno symbolized, that we trusted him with, have and continue to hold the community together, have made and continue to make it great, and cannot be let go of.

Voices from the community:
I'm not a child abuse survivor, but I've lived through other forms of abuse, and I'm still trying to deal with the fallout in terms of my mental health. This town is not a safe space for me right now. There's so much triggering and offensive language being tossed around cavalierly—people referring to themselves as "abuse victims" or "another victim of Sandusky" or talking about being "victimized" by the media—it just seems like people are thinking about this from an incredibly entitled and privileged standpoint, without the firsthand experience necessary to understand the gravity of the word "abuse". That's never something which should be used lightly. I've lost so much faith and trust in my community over the last couple of weeks, and this is a place I really care about. I wish people would think twice about the fact that Sandusky's victims are not the only survivors living in this community—and by that I really, really don't mean residents who aren't going to be able to watch bowl games, I mean other child abuse survivors, people who've been raped, been emotionally abused, experienced physical domestic violence. I'd be much more likely to respect and sympathize with people who have a problem with the NCAA sanctions if they were talking about them and reacting to them in a measured, respectful way, without drawing weird and completely inappropriate rhetorical parallels between them not being able to watch bowl games and abuse—but most of what I've seen has just made me realize how many people in my community still just don't get it, and made this town into a really uncomfortable and unpleasant place to be.
–Anonymous State High graduate and lifelong State College resident

We live in a rape culture. We live in a culture in which one of six boys is a victim of sex abuse and one of four women is a victim of rape. We live in a culture in which the leaders of one of America's largest universities believed it would be "more humane" to tell Jerry Sandusky to seek counseling than to report him to the authorities. Where leaders believe that giving a pedophile the chance to reform himself is more important than stopping him from raping more boys. We live in a society in which the experiences of victims of child abuse are ignored and their voices unheard. Where the average victim of child abuse must tell nine different people before their abuse is reported to the police. Where reporting suspected child abuse to the authorities is not recognized as a basic moral obligation. Where many people claim that were they in Paterno's position they would have done the same thing. That they too would have enabled rape.

We live in a rape culture. If we are lucky enough to have never been raped, its survivors are all around us. But usually, they walk unknown among us. How can they make themselves known when their perspectives and feelings are routinely ignored? How can they make themselves known if we tell them that we revere a rape enabler? When we revere Joe Paterno there is a good chance we are hurting someone we hold dear, telling them that their pain is insignificant, that the enabling of rape is a small mark on an otherwise exceptional life, that the pain of rape victims is less important than our feelings about the man. We are creating a space that is unsafe for them, a space in which they cannot feel comfortable sharing their feelings and experiences.

We live in a rape culture. But we can change this culture. By insisting that no rape enabler is worthy of statues, tributes, or reverence. By thus sending the message that reporting the rape of children is a basic human obligation. By seeking out the voices of survivors of rape and sex abuse. By listening to what they say about how the symbols and discourse of rape culture affect them rather than drawing our own misguided conclusions. By educating ourselves about the fact that while children almost never lie about being sexually abused, they are routinely disbelieved. By committing ourselves to communicating allegations of sexual abuse directly to the police. By insisting that the prevention of the rape of children is a central goal of our society. And finally and most importantly, by listening to its survivors and according their feelings, experiences and requests the upmost weight in what we say and do.
–Ben G., State High graduate and lifelong State College resident

I grew up in a home that loved football—Penn State Football. I had a PSU barbie cheerleader and my mom taught me all of the cheers: "I say blue; you say white. BLUE. WHITE. BLUE. WHITE. I say JoePa; you say Terno. JOEPA. TERNO. JOEPA. TERNO." The chorus of "The Nittany Lion (Hail to the Lion)" was my lullaby growing up. I loved Penn State. PSU football meant family bonding, good food, and a good game. So of course when the time came for college, PSU was where I wanted to go. It had a lot of majors and I was undecided, my family was close, and how could I be loyal to any other football team? I didn't think PSU was always the best team, but they are always MY TEAM, and State College is MY HOME. There is nothing like going downtown on a football Saturday and seeing all of the people, or in June when all of the college students are gone and campus is peaceful. So naturally, when disaster was revealed in our Happy Valley this fall, I was torn to pieces. State College was ranked the safest U.S. metropolitan area by the Congressional Quarterly (City Crime Rankings 2009-2010). Nothing had ever happened like this. Not Here. I was heartbroken as I read what Sandusky had done in the Grand Jury Report. Seeing all of the news trucks around campus for weeks was like rubbing salt in the wound. When Joe was fired, I saw my town, my home, get destroyed by students in the streets. I went downtown that night; I saw my peers tearing light posts out of the ground. It broke me to see that the only response to our anger was destruction. I knew a lot of people were planning on going home that next weekend—they wanted to get away. I had nowhere to go; this is my home and the walls seemed to be crumbling around me.

No one knows exactly what Joe knew or didn't know about Sandusky's actions—Yes I read the Freeh report, but in this world anything can be fabricated or altered. Regardless, I cannot judge Joe's actions. I have never had my coworker, a friend, accused of raping children and in all honesty I would probably tell my superior to give them the benefit of the doubt. Especially when the last time they were investigated, they were seen by Child and Youth Services as innocent. I have made mistakes before. I am human. I also know that we have a just God, who is the only Judge, and that it is not my place to say Joe is or is not innocent.

Looking back, everything that Joe has done for my town and university is almost overwhelming. Without our football program, we would not have funding for almost any other sports. We would not have the library that I study in. We would not have the new church that is about to open on Park Ave. We would not have many of the businesses downtown that thrive ONLY because of football weekends. We would not have the motels and hotels in the area for local jobs. I also know, if PSU gets the death penalty, State College will get the death penalty. Our Happy Valley will be crushed economically. My town will become a ghost town as businesses go out, and sports teams don't get funding. When money stopes coming in from the football program, we will have to get it from other places and possibly cut back on research—like the research PSU is doing to find the cure for cancer in Hershey. Lift for Life will not get the $100,000 dollars next year that the football team raised for kidney cancer.

Football is more than just a game here at Penn State; but it is not the villain.
–Tricia T., Penn State junior and lifelong State College resident

I was born and grew up here in State College. I went to school with the Paterno kids and graduated from State High with the oldest daughter. I also graduated with one of the Sandusky's adopted sons.

Joe Paterno did a lot of good for the university and this community. He was more than just a coach but he was not a saint. He was just a man. I belive that if he knew anything about what Sandusky was doing (per the Freeh report) it was just speculation or rumor and you can't fire a person or call the police with that. When McQueary told Joe about what he saw, Joe told his bosses. He didn't hush it up. He didn't call the police either. How do you call the police and tell them about a crime that you didn't witness? That was 28 year old McQueary's job. Maybe Joe should have told McQueary to call but my belief is that Joe couldn't believe what was being told to him. From what I understand, pedofiles groom not only their victims but the parents and anyone else that may find out the truth. Until this past year Sandusky was an upstanding member of the community who was "supposedly" helping young boys with his charity, the Second Mile. He had the community fooled. Was Joe fooled as well? He was just a man.

The community will get through this. My thoughts are with the victims AND the Paterno family. The media needs to understand that Sandusky is the criminal and he is now convicted, in prison and awaiting sentencing. They can now leave us to make the changes we need to make and let our community start healing.
–Bob E., lifelong State College resident and father of two current Penn State students

Personally, I think this entire thing circulates around people wanting to be superior. And I'm kind of sick of people using this to feel better about themselves, as if they WERE in Joe Paterno's position, and they actually CHOSE to do something different. Because now, when I defend the school that I love, its like i'm a supporter of child abuse. The students are caught in this, and we are all going to have to carry the weight of this university's mistakes on our shoulders. When we are really the last people to have done anything about all of this. Of course I'm proud of my school, of course I'm going to defend it. Joe Paterno made things possible for my friends and fellow students in an academic sense, he changed this university for the better. I wouldn't have what I have to do in many cases if it weren't for him.

For me its not about football, and it never was about football. That's really what I've been having trouble communicating to people. Joe wasn't the only one fooled by Jerry Sandusky, all of the failed investigations, the counselors in schools, we all were fooled. And I'm feeling pretty fooled right now, and disappointed. In most cases Joe was an exemplary citizen of centre county. its too hard for me to forget about those things, but its not as if I'm not mad at him.

Mostly, I just feel personally targeted by the media, and this crazy expectation that Paterno's family should turn its back on him, as if someone could do that to their father. It's very unfortunate that most of what I have worked for and what thousands of other students have worked for will be completely undermined by this.

Also, I'd like people to know just how deeply this affects us. I'm near tears almost every day about this. Not a day has gone by since that day in November that I haven't thought about it. The students ARE hurt, deeply, and no one really seems to want to give us any hugs.
–Emma G., junior at Penn State Schreyer Honors College, member of the Morale Committe for THON, fundraiser for THON, and lifelong State College resident

He made his bed and now has to sleep in it, but something made me sad that Sandusky will live the rest of his life in jail. I can't believe that all this could have happened over 15 years and nothing came of it until now. All that pain built up over that much time has exploded into something that no one connected to this town can't feel. I feel bad that Sandusky made the decisions he did to be in the situation he's in, I feel bad that because of this he will suffer until the end, but I feel worst for the children and men who Sandusky abused. Justice was served yesterday, but that doesn't take away their pain. I mourn for the beautiful people who are affected by people like Sandusky and I hope that healing will come to them.
–Ashley E., Penn State senior and lifelong State College resident

Paterno for me is a life long legacy of a cohesive group of academics and atheletics at a very large university. I continue to support him because he bestowed upon the university hopes, dreams, and gave us keys to knowledge that will last forever. I personally just don't see it wise to condemn a man for another man's actions, especially when the man himself has made numerous contributions financially and emotionally to the organization as a whole.
–Colton P., senior at Penn State

Although we may have been let down, we can't forget what "The Paterno Way" stood for when it was still pristine in the eyes of the world – excellence in the classroom, honorable ethics, and a simplistic, selfless, and all-business approach to being successful at the task at hand. We don't need Joe Paterno to exemplify those ideals – we are perfectly capable of exemplifying them ourselves. I hope those principles continue to live on as fundamental Penn State ideals.
–Ian K., Penn State senior and drummer in the Penn State Blue Band

A poem that was posted on the
Penn State Memes
Facebook page. Unfortunately I don't know who the author is.
Every Penn Stater down in Happy Valley, the tall and the small,
Was cheering! Without any program at all!
He HADN'T stopped the love of our University from coming! IT CAME!
Somehow or other, it came just the same!

And Dr. Emmert, with his Grinch-feet ice-cold in the snow, stood puzzling and puzzling:
How could it be so?
It came without JoePa! It came without goals!
It came without scholarships, statues or bowls!

And he puzzled and puzzled, till his puzzler was sore.
Then Dr. Emmert thought of something he hadn't before!
"Maybe Penn State," he thought, "isn't just a football store.
Maybe Penn State… perhaps… means a little bit more."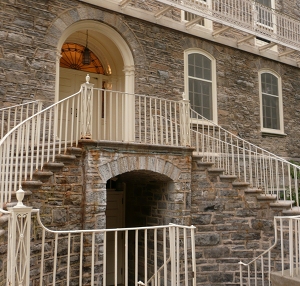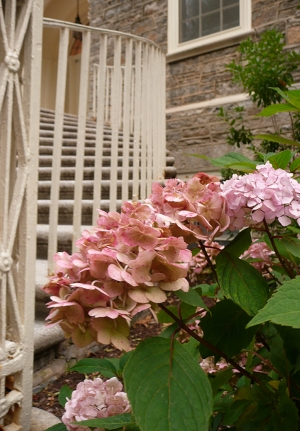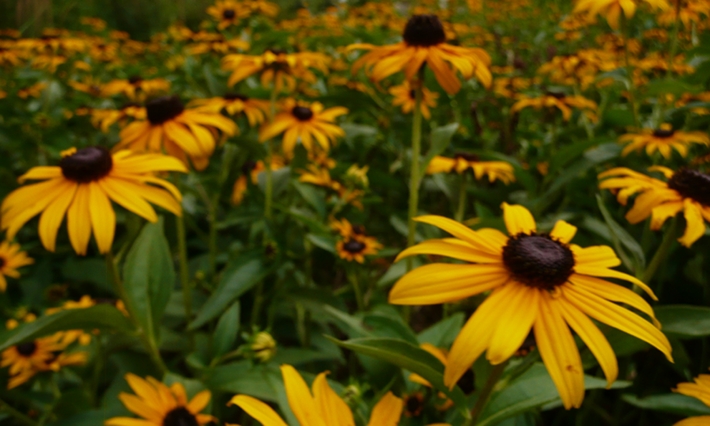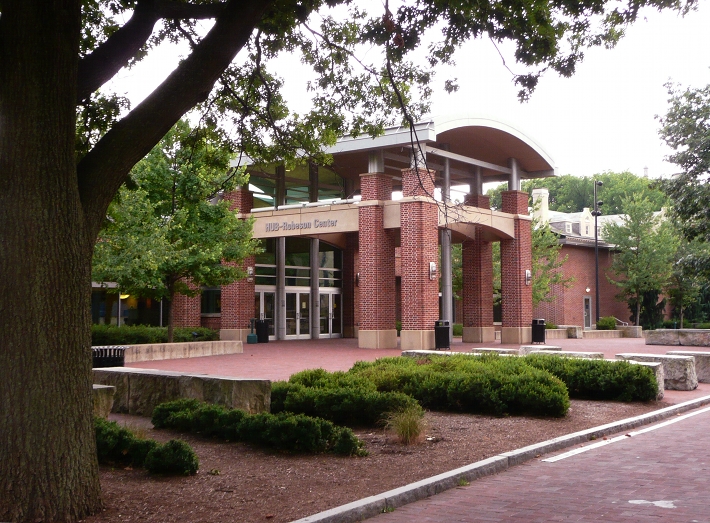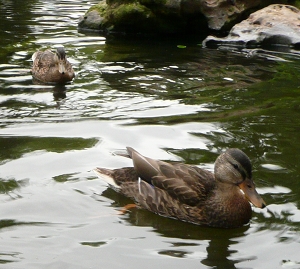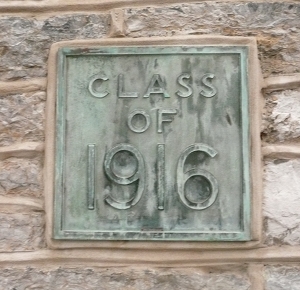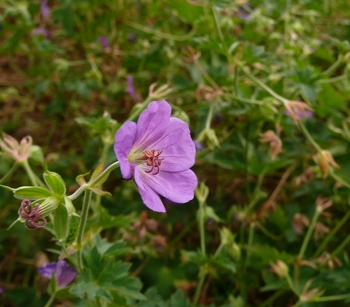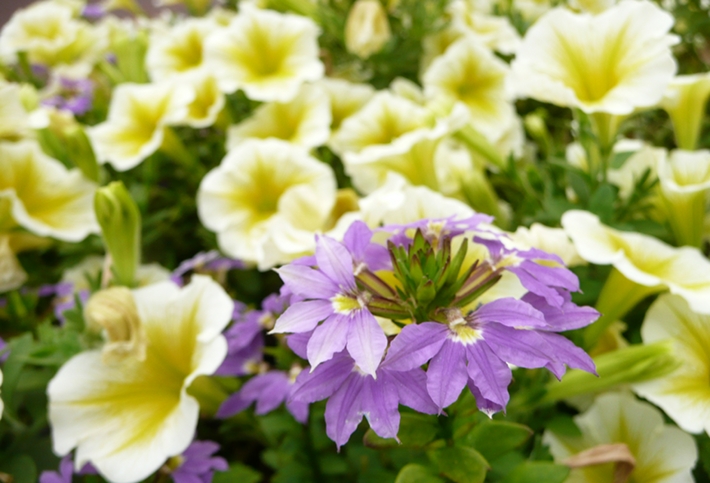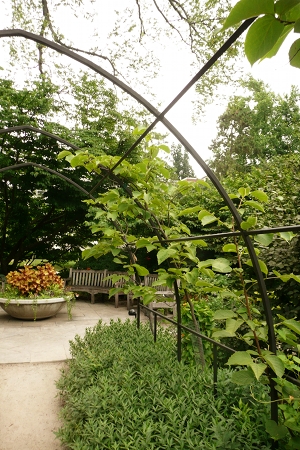 For more information:
The Kickstarter page for No Act of Ours, a 2013 documentary on the Penn State community's reactions to and relationship with the scandal—in particular, the trailer, which starts at 2:22 in the video at the top of the page
"Jay Paterno eulogizes his father," Penn State College of Communications (video)
Grand Jury report (graphic)
Report by Louis Freeh, former director of the FBI—in particular, the timeline on page 19 of the report
Former Penn State President Graham Spanier's letter to the Board of Trustees, which challenges conclusions in the Freeh report
A letter from Joe Paterno written shortly before he died
The Facebook page of Onward State, "a student-run, independent Penn State blog"
"The woman who stood up to Joe Paterno," CNN, and student response through Onward State
"40 Reasons to Still be a Proud Penn Stater," by Onward State
"Changing Campus Culture Beyond Penn State," Huffington Post