Happy Thanksgiving!
My friend Jennifer (MIT '01) is an artist/baker extraordinaire. This week I got her annual Thanksgiving comic in my inbox:
Dear friends,
May your Thanksgiving holiday be a *smashing* success, filled with family, friends, food, and fun!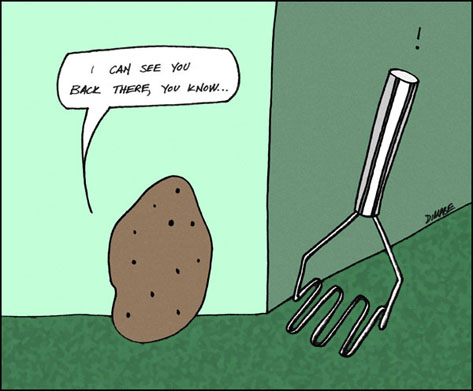 You can learn more about Jennifer's artistic and culinary adventures at leftunattended.com.
Looking for a little assistance this Thanksgiving? One place to check out is Instructables (a project of the MIT-alumni company Squid Labs), where there's a DIY Thanksgiving group, including how to fry a turkey. But the awesomest Thanksgiving project has to be the gravy fountain:
what's more excessive than a giant pie? recirculating fountains of food seemed like the obvious escalation. a custom peristaltic pump design powered by an electric drill provided a gushing torrent of delicious, piping hot gravy.
Have a great holiday, everyone.
8 responses to "Happy Thanksgiving!"