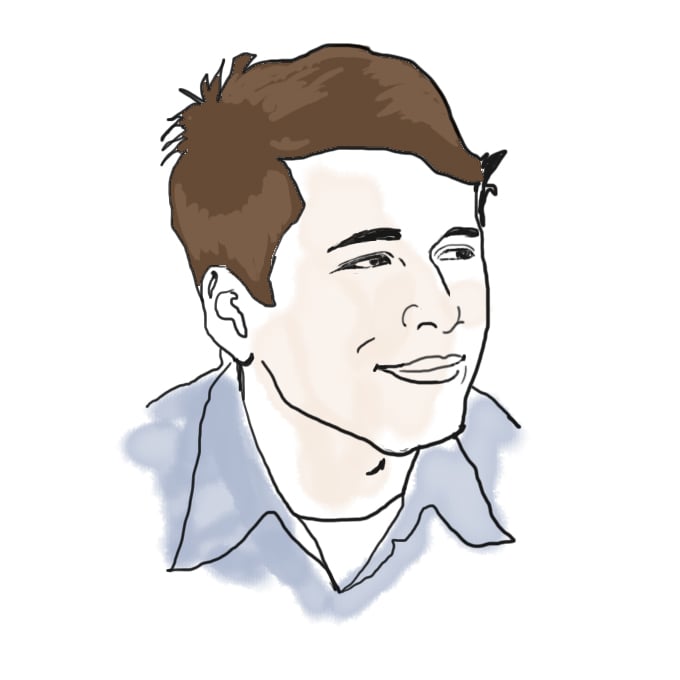 The Baker House Piano Drop, and the Spring Weekend Concert.
One of the biggest events of the spring at MIT is always "Spring Weekend," and the highlight of the weekend is the annual Spring Concert, where a national musical act performs on campus. The headliners for this year's Spring Concert will be the rock band CAKE, with openers matt pond PA. The concert starts at 8pm tonight.
Last year's Spring Concert featured hip hop stars Fabolous and Lloyd Banks, both East Coast rappers who call New York City home. You may know Fabolous from his songs such as "I Can't Deny It" and "Breathe," and you may know Lloyd Banks from 50 Cent's crew G Unit.
While there are always awesome concerts in Boston, it's pretty exciting to have an awesome concert a minute from your dorm. Previous Spring Concerts have featured Live, Slick Rick, Jurassic 5, Sugar Ray, Spin Doctors, Blues Traveler, They Might Be Giants, Busta Rhymes, The Roots, Sonic Youth, Violent Femmes, Belly, Jesus Jones, Fishbone, 10,000 Maniacs, Sha-Na-Na, Don McLean, Aerosmith, and — back in 1985 — my favorite band, REM.
In other news, yesterday was Drop Date: the final day MIT students can "drop" a class. MIT is fairly flexible about things, as classes can be added to your schedule in the first 5 weeks of the term, and can be dropped from your schedule up to 10 weeks into term.
A tradition of Drop Date is the Baker House Piano Drop.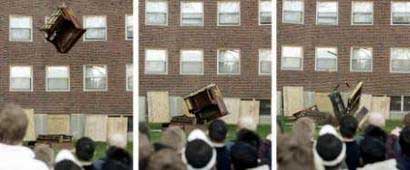 According to The Tech, "The piano drop was first enacted in 1972. It was conceived by a Baker resident, Charles Bruno '74, who wanted to bring back the grand old hacks of the past. In honor of him a new unit of volume was created: the 'Bruno.'" Now the Bruno, like the Smoot, is a uniquely MIT unit of measure. Brush up on some of your MIT jargon…
Bruno – A unit of volume resulting from a piano falling six stories onto Amherst Alley from the roof of Baker House. [How To GAMIT 2004]
Bruno – A unit of volume equal to the size of the dent in asphalt resulting from the free fall of an upright piano. Determined to be 1158 cubic centimeters when the experiement was first performed in 1972. [MIT Club of Boston, 1999]
Yesterday's piano drop brought back fond memories of my time living in Baker House. It was a great place to live, and seeing Baker traditions like piano drop makes me happy =)
Piano Drop had been performed annually between 1972 and 1984, when Amherst Alley ("dorm row") was moved farther from Baker, eliminating the "test site" for recalibrating the Bruno. Nevertheless, the piano drop has occurred a number of times in the past 20 years, including my sophomore year.
Last year was the first time in 7 years that the "experiment" was performed. It was covered by the local CBS news.. check it out!
6 responses to "Have Your Cake & Drop Date Too"