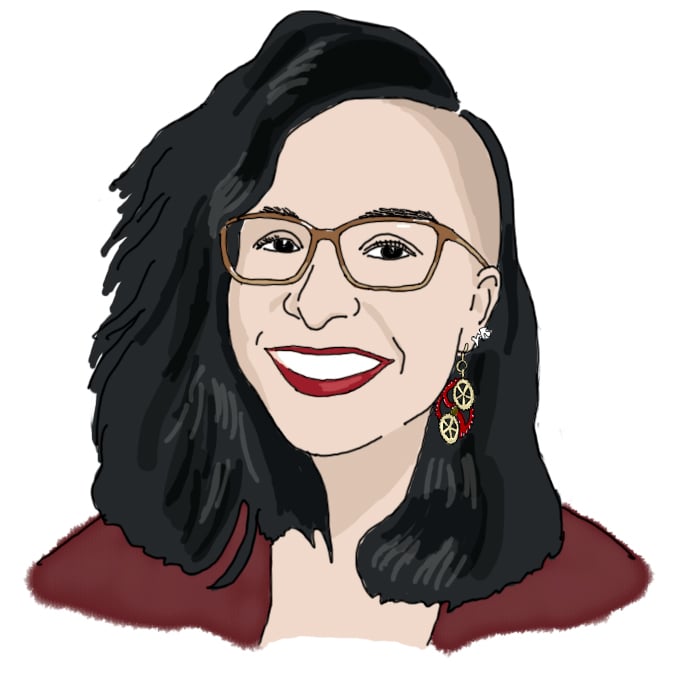 Jupiter's Moons, Doge, and a Tub of Icing

by Yuliya K. '18
how to CPW from Yuliya the Undecided HS Senior
Last April, as part of a high school assignment, I was required to journal about daily experiences. Much angst about my workplace and college decisions (of which I will write soon) ensued, but one entry, written on a Tuesday before CPW, caught my attention in particular. In it, Yuliya the Undecided HS Senior once again persuades herself that MIT is the best place ever. In summary: because CPW. But here is more (from April 8, 2014):
I stayed up until midnight yesterday to review the MIT CPW (Campus Preview Weekend) schedule, determined to favorite a decent number of events and plan out each day. But I quickly discovered that with 600+ of them (that's around 30 pages), the task was quite impossible. After all, how do I pick between "Sushi and Barbeque," "A Wok to Remember" (a reference to a popular Nicholas Sparks novel), "Lock Picking," and the "Firehouse" (where participants get to burn food and then eat it)? What's worse, is that 6 minutes after the start of those, "Virgin Bartending" (non-alcoholic) begins. At 2 am on the first day (yes, at night), MIT students will present a series of lectures entitled "FIREHOSE" (in reference to a popular descriptor of an MIT education – a drink from a firehose). At different locations throughout campus, prefrosh will get to learn about Algebraic Topology, Space, Spies, and Computer Coding. And 6 hours later, at 8 am, we get a choice of Breakfast & Running, Breakfast Crêpes at a fraternity, Coffee with the Staff, Continental Breakfast, or International Breakfast.
Many events are quite humorous. I already mentioned "A Wok to Remember," but there are also the "Hitchhiker's Guide to Hackathons," "Hungry? Games?" and a multitude of other popular references. MIT students have planned everything from laser shooting and liquid nitrogen ice cream making to academic lectures and Disney movie viewing. They didn't just decide to make burgers, but have a "20's Burger Bonanza." Together, these make up the 600ish things to do in three and a half days of little sleep. I would love to attend at least 70% of the events. Picking will be a pain. The names and descriptions of events make me so thrilled to come!
How am I supposed to pick? When am I supposed to sleep? Will I be able to withstand falling in love with MIT, deeply?
After all, it's not about the events, but what they represent. Who wouldn't want to become part of a community that so generously welcomes the prefrosh? The students and staff are not doing it for tangible incentives. Fraternities don't really need to invite girls, but they do. Professors don't need to sacrifice their time participating in a Professor Talent Show to get judged by future students, but still, they do. The number and variety of activities indicate the great teamwork and passion that MIT community showcases to the world.
***
To describe what actually happened a week later at CPW is an impossible feat. I remember the people, the laughter, the connections made, and the sporadic movement from one location and group of excited prefrosh to another. We discussed pant-chairs, and Polynesian geography, and flowers, and foods, and normal introductory things like places of origin and intended majors. We were brave, and rowdy, and charged with a passion to see and learn more. Sleep was unnecessary, it seemed, and exhaustion only dawned a day after returning home (because the first night had to be spent sharing the marvelous happenings of the weekend). During CPW, I knew I belonged at MIT, and nowhere else. Without careful consideration and planning, I saw myself on campus with a clear vision of what to do.
Upon return, I began composing potential blog posts in the shower, dreaming of the day I could apply to be an admissions blogger. I caught myself planning get-togethers with friends from CPW, even though I hadn't committed yet. I saw myself in a club (that I later joined in the fall), and hallways of the Infinite. I felt courageous enough to try out for an a capella group. I looked forward to living in East Campus after one chill CPW afternoon in its courtyard. Even the absence of necessary programs (e.g. education or film major) at the Institute did not matter. At MIT, everything seemed possible with the collaborative spirit.
I've expressed these "MIT is a perfect fit" sentiments before, with a definite bias. Make sure that when you come to CPW, you explore your feelings. I do not represent the views of every college student. I love random things like battling with foam swords (or axes or spears) on a rooftop. I appreciate a Friday night that involves watching The Godfather and then following up with Tangled at 4 am (after a Seven-Eleven store trip for intermission). Alternatively, I'm delighted to watch shadows of Jupiter's moons as a form of entertainment. Tesla coils, solar cars, and field extensions make me happy. I didn't know this about myself until CPW, and have further confirmed these interests since.
So get pumped for CPW! Make the most of it in whatever way you want. There will be something here for everyone.
We are excited to meet you. Talk to us. Play along with our events. Feel out the fit, and even if it's not your best, remember CPW fondly.
For those who commit, keep in mind that CPW is filled with magical moments, and the moments don't have to disappear with the advent of classes. When you arrive on campus in the fall, prepare to be hosed. Then plan an awesome outing or movie screening or hangout with your friends. Sure, we don't have as much time and energy during the semester, but ultimately the people don't change and the opportunities remain.
Below are some of my favorite CPW snapshots, with explanatory captions. I'd also love to hear about your impressions later.
Come hang out with us!
We're excited!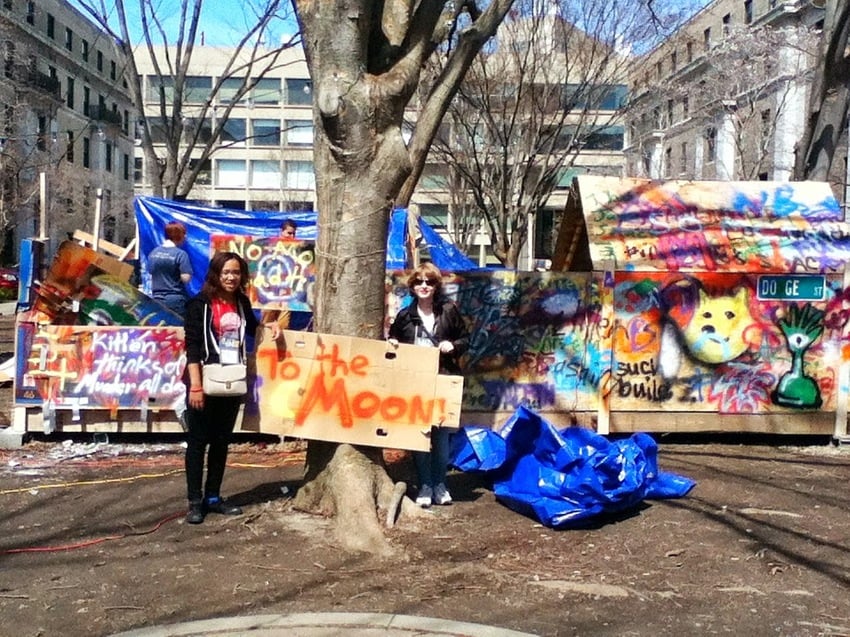 (a modern Doge Shantytown built in the East Campus courtyard by current and future students)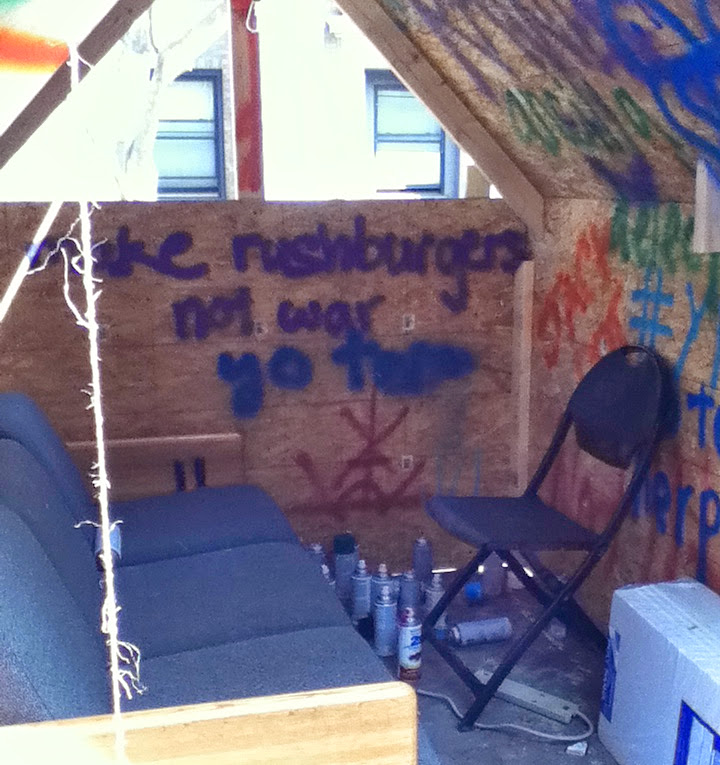 (inside the construction, with spray paint available for all to express themselves on the wooden walls)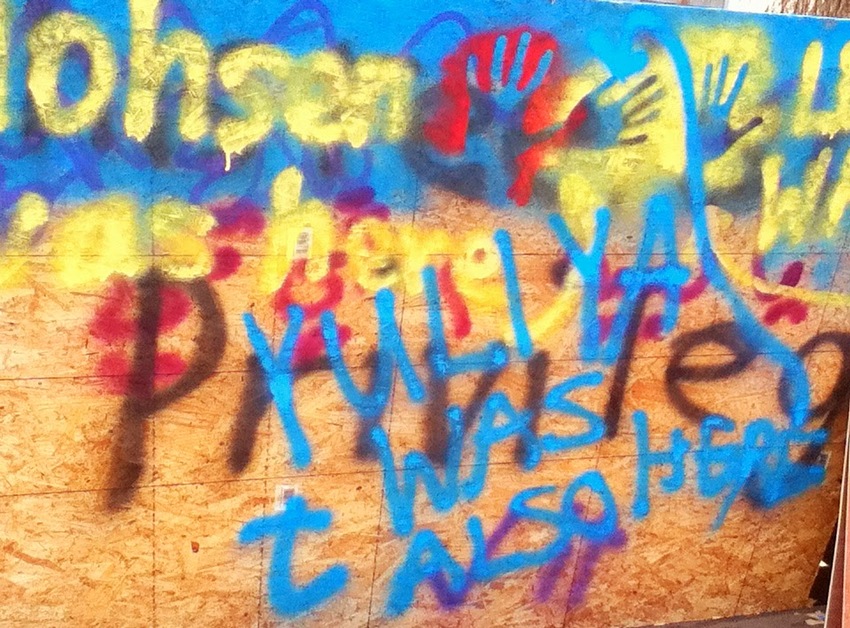 (the Wall of Bad Choices, on which we left our handprints and signatures in non-washable paint)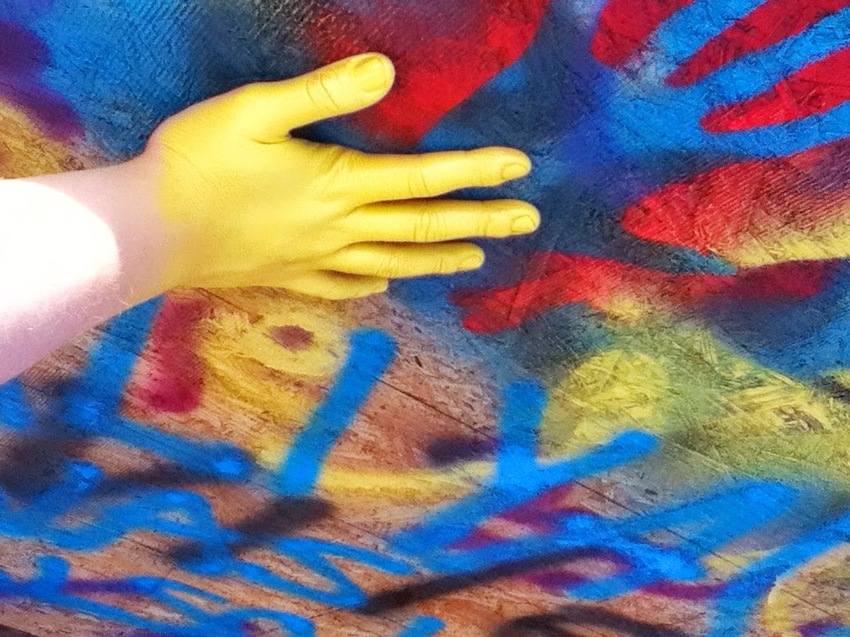 (nope, spray paint is not washable after all; our hands had to be vigorously scrubbed with a sponge and dish soap, to little avail)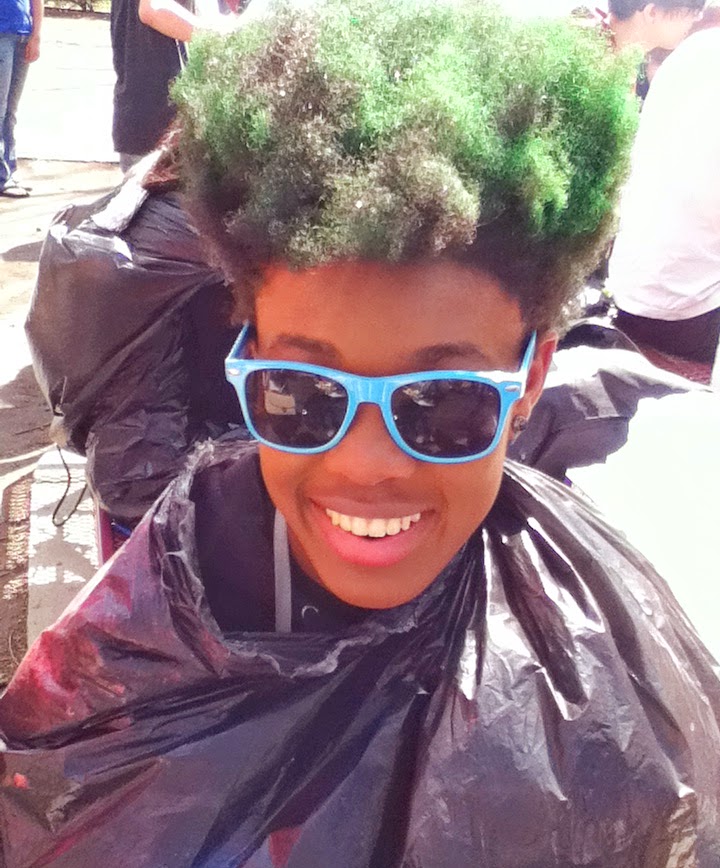 (the awesome Ama K. '18, with gloriously dyed green sparkly hair)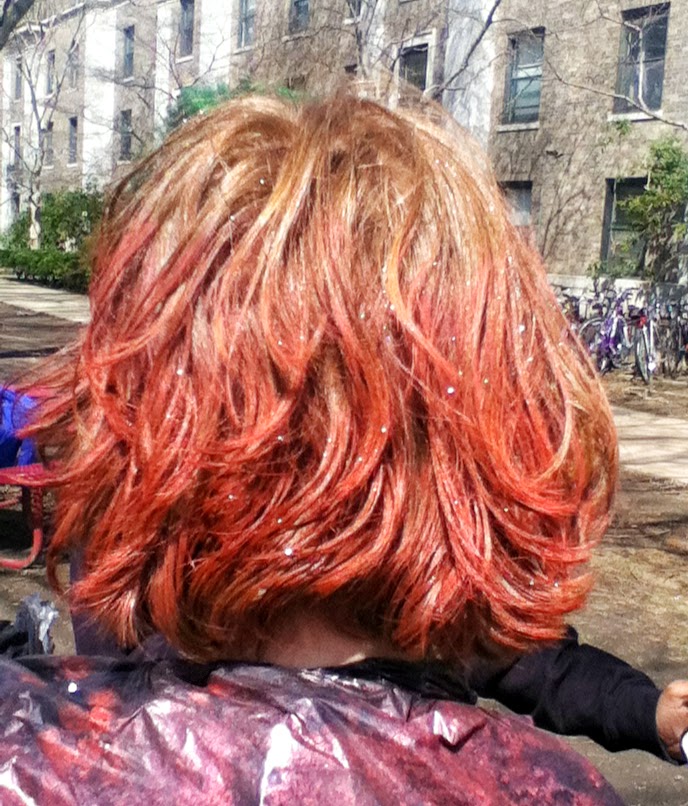 (dyeing hair crimson and sparkly – my first hair color modification ever, inspired by MIT)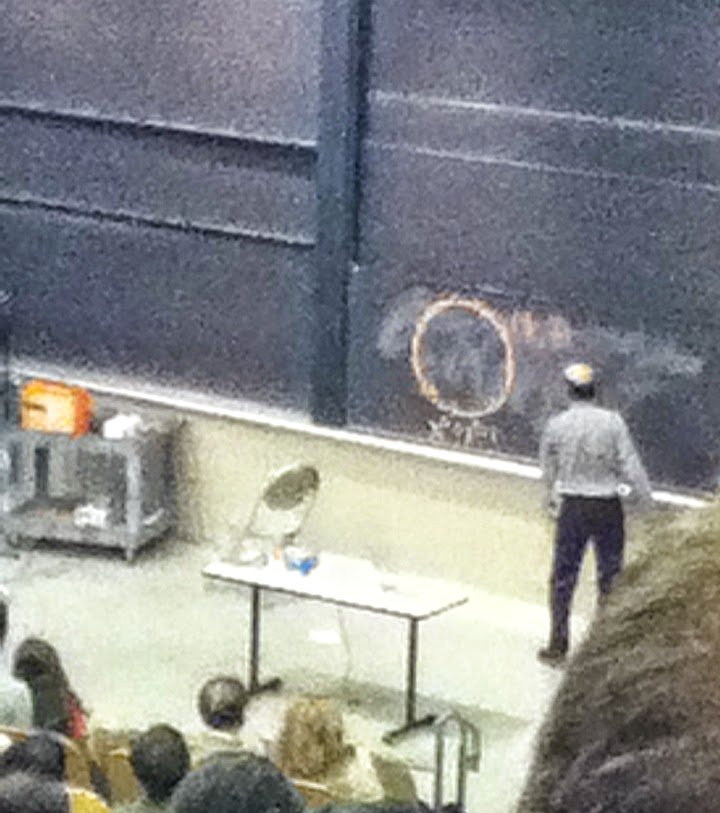 (a mathematics professor during the Professor Talent Show drawing the perfect circle; later he would prove his actual talent in the form of a theorem: "I have a big mouth")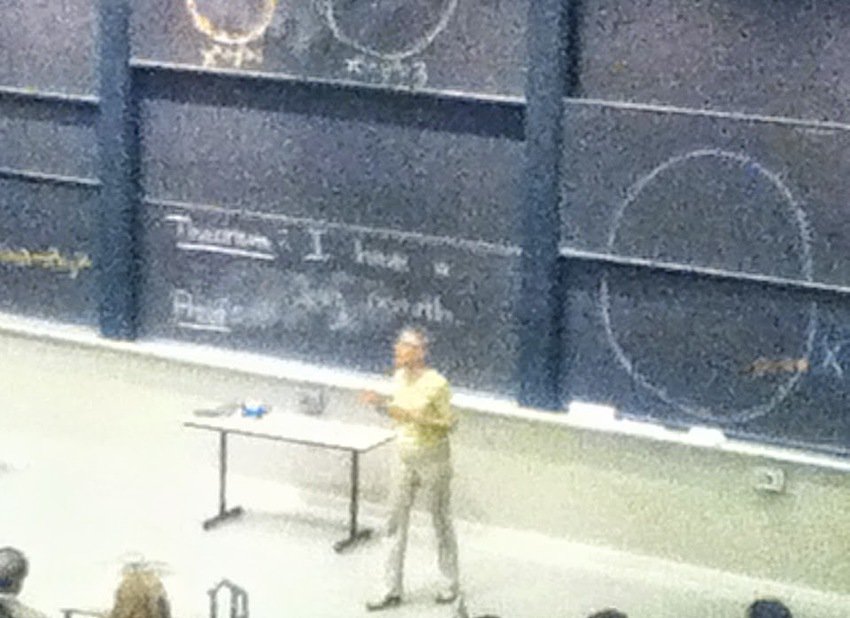 (a 21M.600 Intro to Acting instructor leading a mindfulness session as her talent in one of MIT's largest lecture halls, 10-250; notice the theorem, blurred due to distance, in the background: "I have a big mouth")
(the wonderful Sarah A. '18 and Ama K. '18 enjoying their purchases after a "free money" run to La Verde's campus convenience store; Ama is shown with a tub of icing, deemed later a liquid at the TSA checkpoint; luckily, she was able to finish the icing still)