So HST — the Harvard-MIT Division of Health Sciences and Technology — held its 2006 Forum last Thursday, and my friend Veena '06 invited me to attend with her.

Pictured here are Joseph V. Bonventre, M.D., Ph.D., HST'76 and Martha L. Gray, Ph.D., HST'86, the directors of HST. Read their welcome message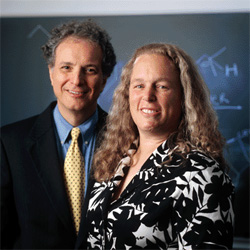 David D. Ho, M.D., HST '87 delivered the keynote address at last week's forum.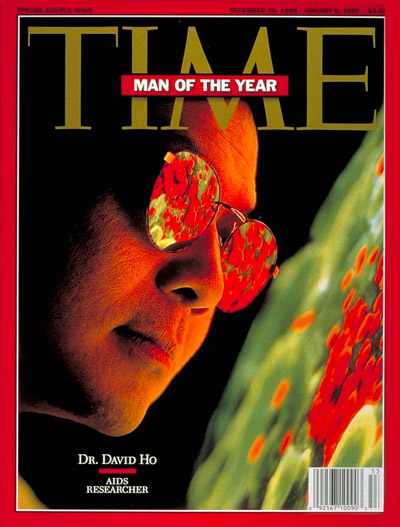 "David D. Ho, M.D. (HST '87) is the founding Scientific Director and Chief Executive Officer of the Aaron Diamond AIDS Research Center, a world-renowned biomedical research institute. He is also the Irene Diamond Professor at The Rockefeller University.
"Dr. Ho was named Time Magazine's Man of the Year in 1996, and was the recipient of a Presidential Medal in 2001."
I will post photographs of the poster session once I can steal them from the MIT News Office. I know for a fact that they sent a photographer to the event since he asked me to move down the buffet line so he could take a picture of some famous people.
One response to "HST Forum 2006… for real"