Hidden Treasures At MIT: Cantab Lounge Poetry Slam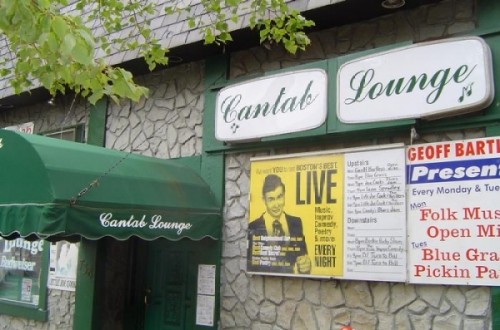 Every Wednesday night the Cantab Lounge hosts an Open Mic followed by a Featured Poet and wrapping up the night with a Poetry Slam where poets compete for a few bucks and a potential spot on the Boston Poetry Slam Team that will compete at the National Poetry Slam! While it's generally difficult to get off campus during the week due to the general hustle and bussle of psets, I take every chance I can to drop by Central Square and listen to a few hours of wonderful original content.
But before I continue you may be asking, Nat?! What's a Poetry Slam?! How do you competitively read poetry?! To which I provide the next section!
Poetry Slams
Poetry Slams had their humble beginnings at a music venue in Chicago in 1986. The structure was and has stayed simple, each poet has around 3 minutes to perform their poem to the best of their ability. After they've finished a few designated audience members give them a score from 0-10 based on delivery and content with the most important aspect being that they stay consistent.
The poems themselves cover a wide array of topics that range from comedies to tearjerkers. But what better way than to present a few of my favorite poets/poems in no particular order.
Franny Choi's "Ring Around The Rosie"
Sarah Kay's "Private Parts"
Catalina Ferro's "Anxiety Group"
Omar Holmon's "I Am Nerd"
Taylor Mali's "What Teachers Make"
Marshall David Jones' "Touchscreen"
Shane Hawley
National Poetry Slam
Every year the National Poetry Slam is held in a different exotic location in the US and, for the second time since I've been at MIT, that location is Boston! In fact, quite a few of the venues are held in different rooms in Stata. So if you find yourself around Boston from August 13 – August 17 drop by and see some of the most impressive poets that the world has to offer!