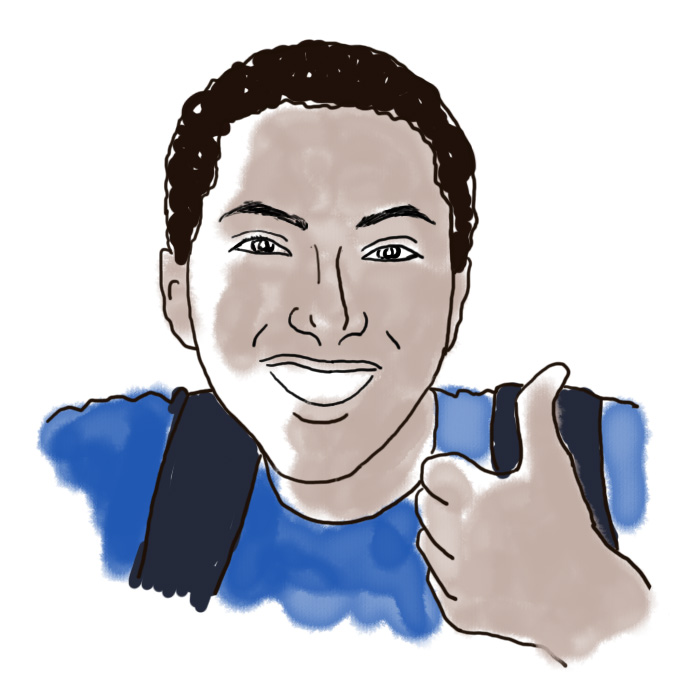 How I Learned To Stop Slacking and Love the Office Hours
The last two years at MIT has been a large exercise in learning how I learn best. What I found after Interphase was that lectures alone didn't cut it for me and that certain materials didn't sink in until after recitation and office hours. This is a compiled list of the resources that I've been using since Interphase to make my life a little bit easier.
Recitation
This is usually your first line of defense when you leave lecture wondering if the classroom had changed without your knowledge. But this is also the resource you'll have the most variable experiences. Some people will swear that recitations are the worst possible waste of your time while others swear by them. I've been at both sides of the spectrum and here are a few things that I've learned.
1. Shop around for the TA that works for you and not necessarily the most convenient time. The best TA I've ever had (for 6.006) had his recitation at around 4-5 and he made me absolutely fall in love with the class (shoutout to Tim P.(but to be fair, every TA for this class was amazing)).
2. Try to go to recitation, it's extremely easy to justify missing but it can be really useful and relevant for psets and test. Often times attendance won't be taken but the material covered is fair game for tests. Also, keep in mind that your TAs will grade your psets and tests and it's much easier to fail a faceless name.
Office Hours
Professors and Teaching Assistants(TA) alike will hold office hours weekly to aid you with the problem sets and any questions you have that are out of the scope of lectures and recitations. Here are my tips for Office Hours.
1. Avoid the "night before the pset is due" office hours. Often times these OH are filled to the brim and you'll find it difficult to get a question in edgewise. TAs also look to avoid these OH and they can be understaffed.
2. Find OH a few days before the pset is due and try to go every week. It's also best if the TA that is staffed is your recitation leader. This accomplishes two things, you create a routine that gives you a few silent hours to have personal help and you find a group of fellow PSETers to work with.
3. Try to go to the professor's OH, it's one of the few times you'll get such personal instruction from the people who write the pset.
These are mini recitations held for a variety of freshman classes that give you more exposure with the problem solving process with students who have gone through the class. For me this was invaluable for 8.02 because learning theory is wonderful but it's important to have as much time DOING problems as possible.
Now this resource is only for course 6 classes but it is absolutely wonderful. At the beginning of the semester you say which classes you would like tutors in and they match you with their volunteers. A bit worried my freshman spring semester I signed up for both a 6.01 and 6.042 tutors and it was absolutely wonderful. Being able to sit for an hour a week with a fellow undergrad who's gone through the class is great. Last semester I doubled up again and signed up for tutors in both 6.005 and 6.046. Sadly they didn't have enough tutors or I would have also had one for 6.033. This is one of the few resources that I'll swear by and continue to use through graduation.
While I never took advantage of this resource personally I've had a few friends who will swear by its usefulness so I thought I'd add it. These are essentially an extra set of office hours for your math classes with some wonderful undergrad and grad students in course 18!
Life becomes a lot easier when you learn to ask for help, so better sooner than later. I didn't get into a routine I was happy with until last semester so hopefully this post helps you all get there a bit sooner.