i absolutely love the blogs, but there are a number of other places to vicariously ride the ups and downs of MIT. they can't tell you if you'll get into MIT, they don't have any formal advice about navigating the treacherous requirements each semester spits at you, but there's a lot to glean from the comments.
of course, the platforms all have some kind of bias. they're moderated, but not rigorously. they show that my peers are clever, enduring, innovative and thoughtful—and sometimes immature, petty and enjoy a good sexual innuendo or two.
as i share these not-so-public-not-so-private collages of MIT, i feel like i'm opening pandora's box. you are still forming your opinions of MIT. maybe releasing all the evils of MIT is risky.
clever. heartbreakingly honest, sometimes immature, sometimes so college. and always so embarrassingly MIT? we're lucky to have some people share their good news.
there are upsetting experiences. and lighthearted confessions, and poignant observations with a generous sprinkling of impostor syndrome.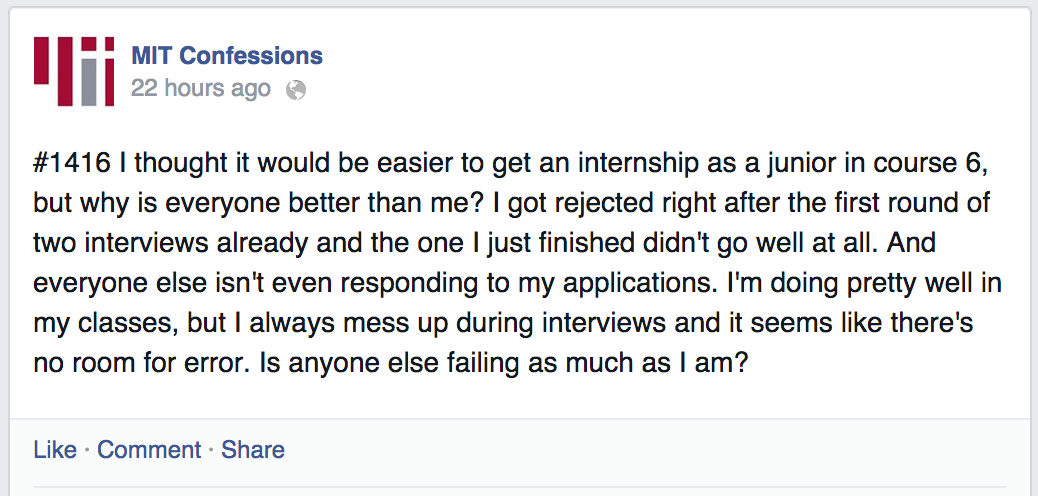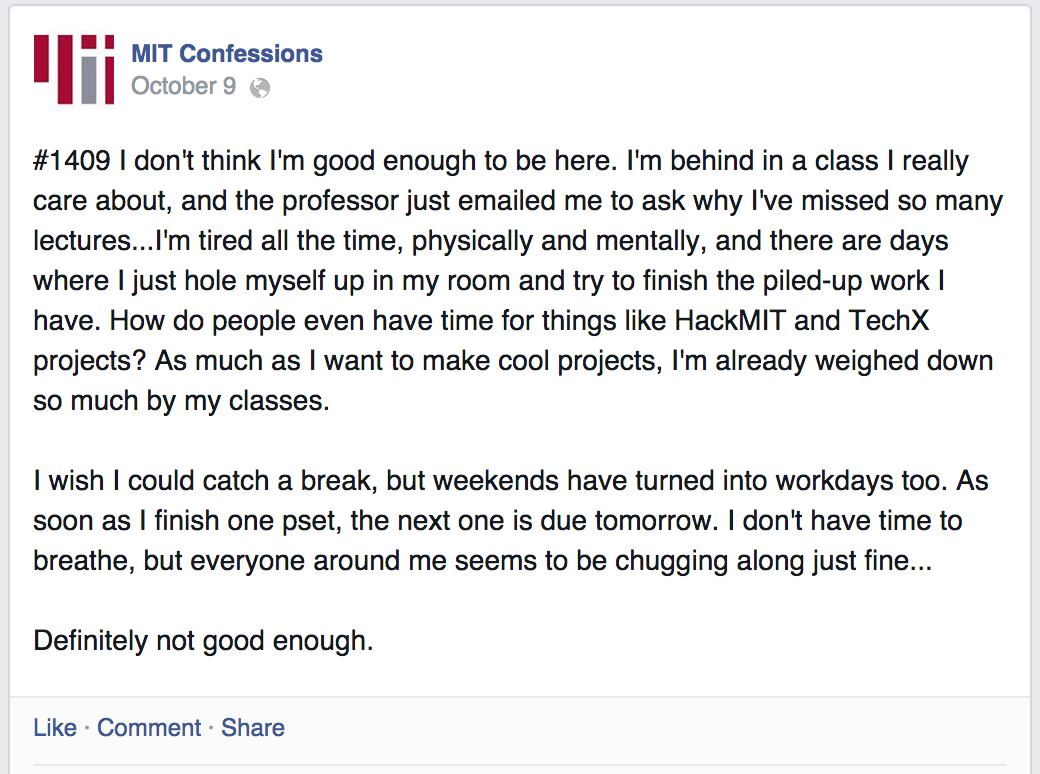 2) isawyou 
isawyou is not as prolific as it once was, and today it's occupied by relatively more trolls than MIT Confessions, which has probably driven away a few writers. it's often times a lot raunchier, sillier, pettier but still entertaining. it's the MTV of MIT—a guilty pleasure that some people are able to ignore, but many enjoy. isawyou attracts some poets, hopeless romantics and people trying to share a shy compliment.


a project started by our very own emad (and talented company) based on humans of new york. it's lucky to share uniquely intimate MIT stories documented by talented interviewers, photographers and writers.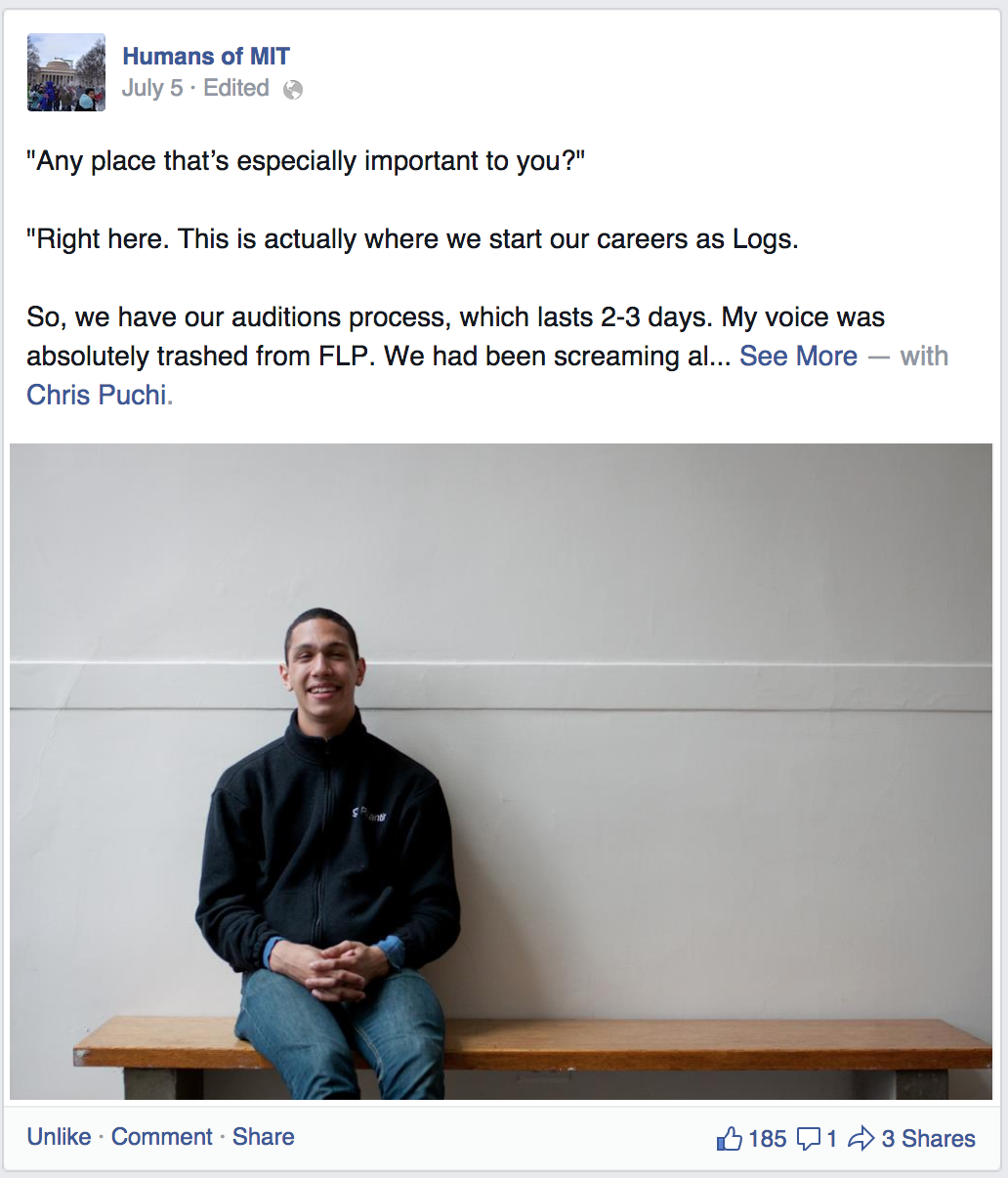 self described as "MIT, one robot at a time. Inspired by Brandon Stanton's Humans of New York. Interviews are 100% real. Photos are 100% not mine."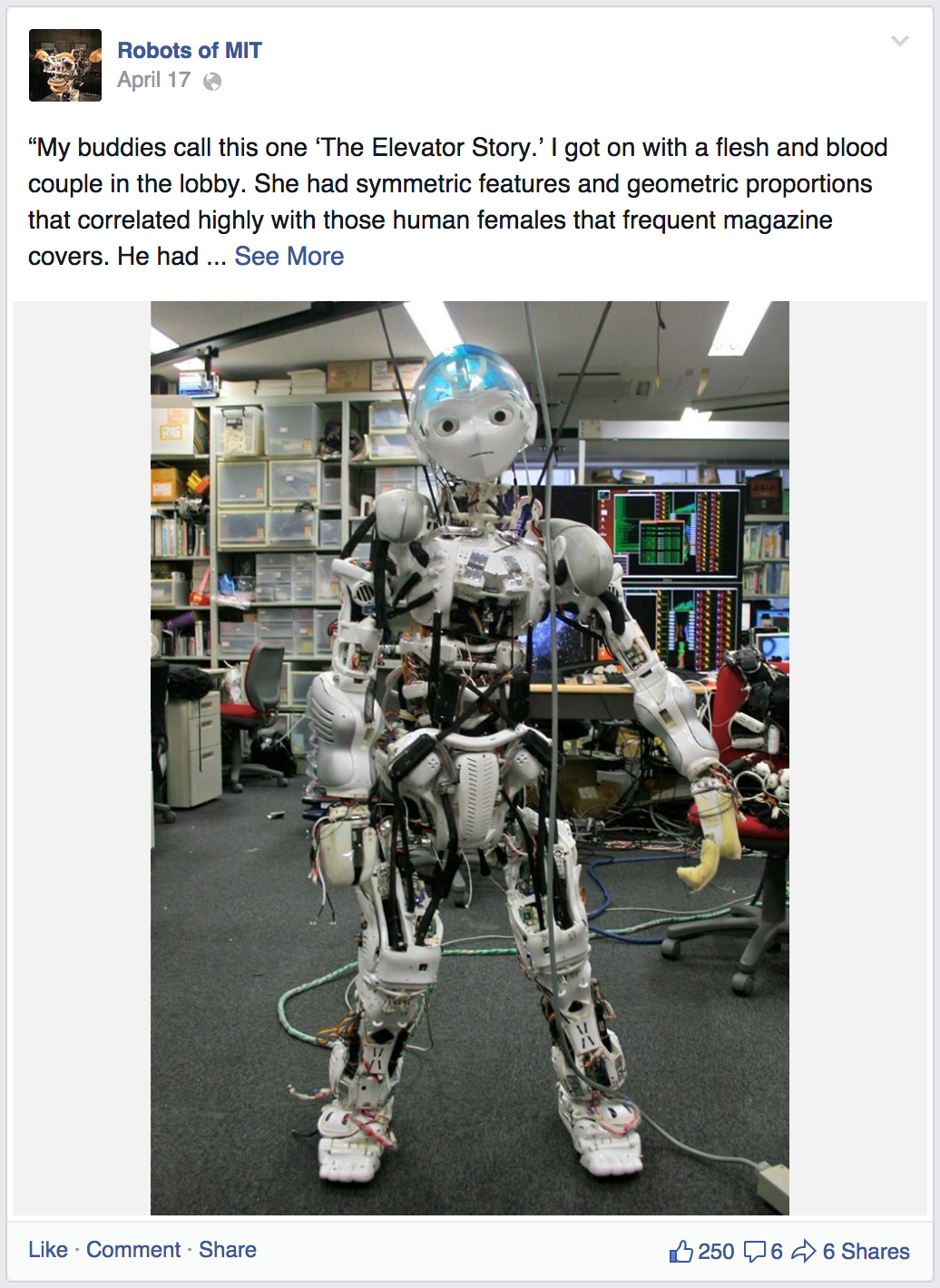 at the bottom of pandora's box, after all the evils were released, there was hope. i think you'll find a lot of hope nestled between these confessions and stories. MIT is taxing, but it gets easier when you not only find people who care about you, but you learn to care for others. practicing that is one of the best things you can do to prepare for MIT.