Really.
I've just been feverishly at work on the new website because Mollie starts tomorrow and I needed to get things to a certain point so that she'll be able to do the work that I've hired her to do. So everything else has been on the back burner.
But I got all of your blog applications (thanks!) and I have a file with all of your questions which I'll answer soon.
Or maybe I'll just make Mollie do it. Bwahahahahaha!
P.S. Nance's 40th birthday party was off the hook. He had a stretch limo and Tina made him wear this bright red crown all night… he was such a good sport. We had so much fun that it almost made me want to be 40… um, NOT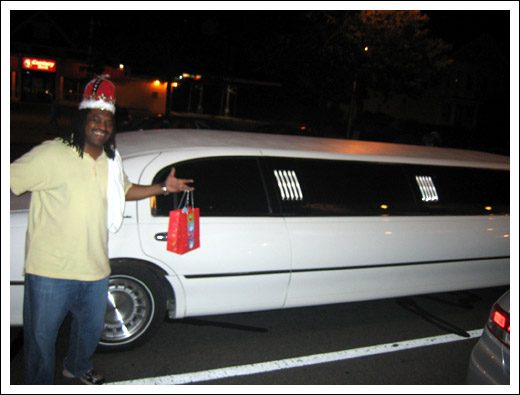 Don't worry Nancey, that's the only one I'll post. ;-)
5 responses to "I Am Not As Lame As I Appear"