Oh hi there. I'm back on campus now for IAP (Independent Activities Period, but I think "It's Awesome Pterodactyl" is much more descriptive), which traditionally is when all the students return to see all their beloved green covered in snow, and those from equatorial climates suffer at the horrifying discovery of what "windchill" is. This year however, is a bit different. There's no snow to be seen, and temps are relatively warmer than usual. Not bad for campus, but unfortunate for those of us hoping to ski–there's not really snow anywhere in North America.
But some fluke warm winter weather won't prevent the Outdoors Club (MITOC) from having it's annual "Winter School". Winter School is a series of lectures and trips designed to help introduce people to the fun they can have in the snow. They go through everything you need to know if you haven't been out in the snow before, including layering, eating, drinking, and the technical aspects of many different wintersports, such as: Hiking, Ice Climbing (yay!), Backcountry Skiing (yay!), Snowshoeing, Camping, and Mountaineering (yay!). Lectures are during the week and trips are over the weekend, where you can visit one of MITOCs two New Hampshire cabins. Given that 90% of the gifts I received for Christmas was outdoor gear, it should be no surprise that I'm thrilled to be back just in time to get my feet wet (err…only metaphorically) with Winter School. It's always fun to meet other people as excited to intentionally put themselves in situations that are other people's nightmares. I'm particularly excited about the Ice Climbing trip, because Ice Climbing is ridiculous.
Not all of IAP has to be crampons and ice axes though, there's still ample down time for doing things with your friends. I've been working with some friends on our startup project (another blog entry, but there's some stuff we're not done with that I really want to add), and building this monster of a machine: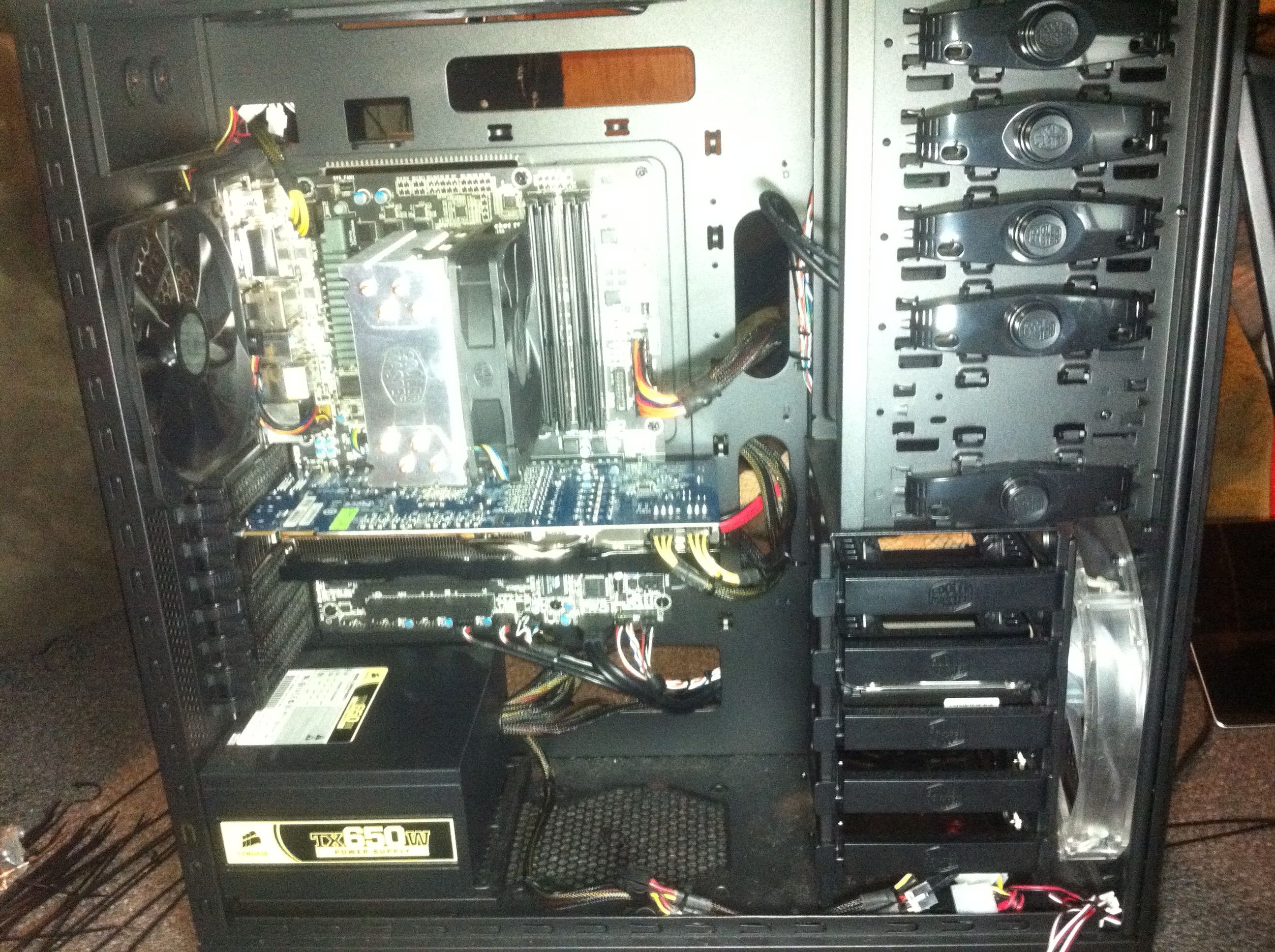 This is my workstation PC I built over Black Friday (crazy deals). I know some of you are spec groomers, so here we go:
CPU: intel i5 2500K (OC'd to 3.8Ghz)
CPU COOLER: Hyper212+
MOBO: GA-Z68X-UD3H-B3
RAM: 16Gb
PSU: Corsair TX650W
GPU: Gigabyte HD 6950 (reflashed to 6970, and OC'd to 900Mhz)
HD: Seagate 3Tb 7200rpm Barracuda
CASE: CoolerMaster HAF 932 Advanced (it's worth noting that there are now 10 fans in this machine trying to keep it cool.)
I've named this computer "Galactica" because when I first started it, it had no network capabilities (Windows didn't like the drivers). That and because it's frackin' huge and I love me some BSG.
My favorite part of building commputers though, is the wiring: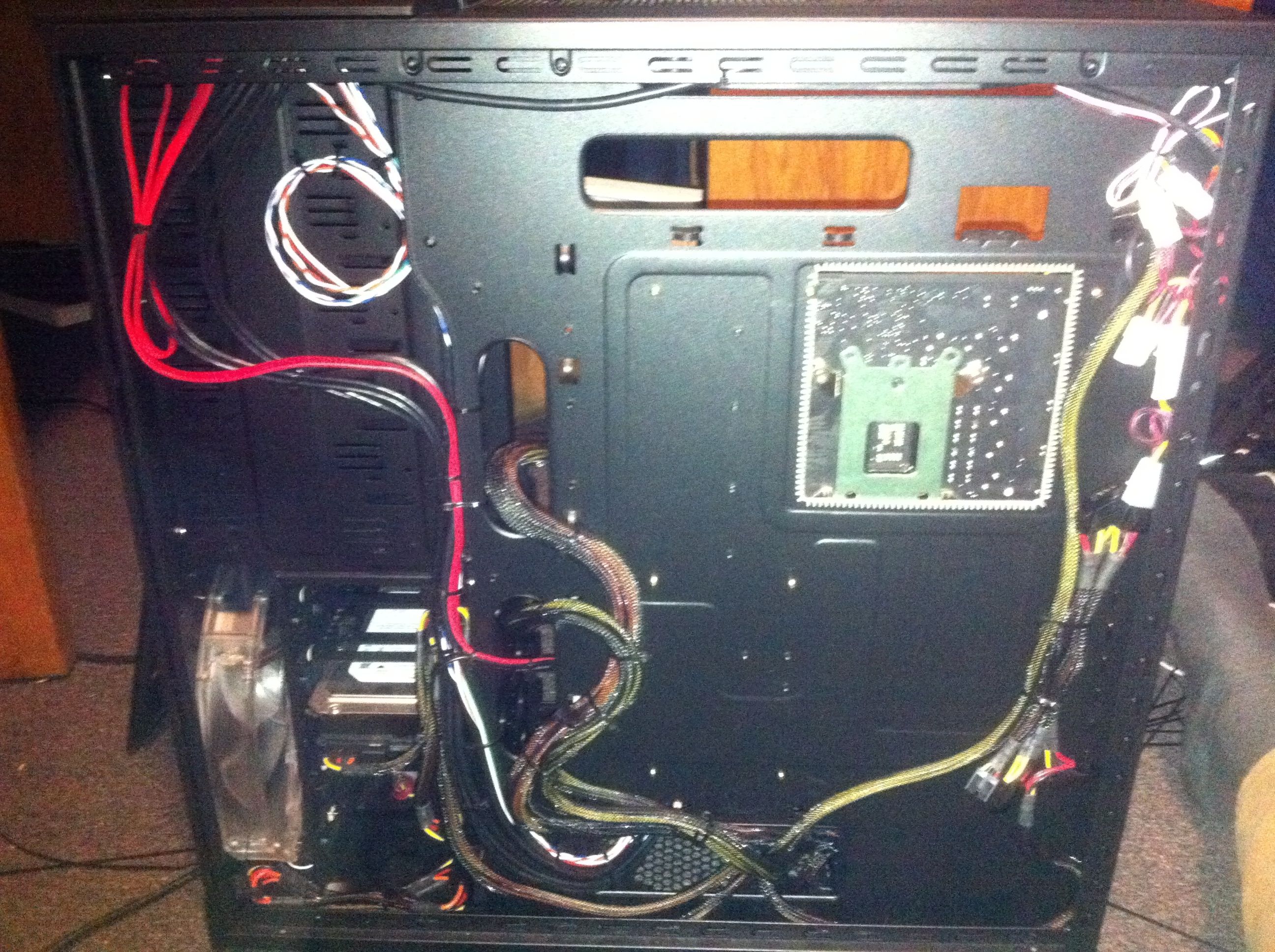 It's not my finest work, and I'm sure I'll redo it again in the future, but it works for now. You might think I'm crazy for liking cable management so much, but there are dozens of us.
So what do I do with such a behemoth of a machine? Well, this is my workstation computer, so I normally crank through SolidWorks stuff, MATLAB, programming–that sort of thing. But here lately, I've been using it to….well….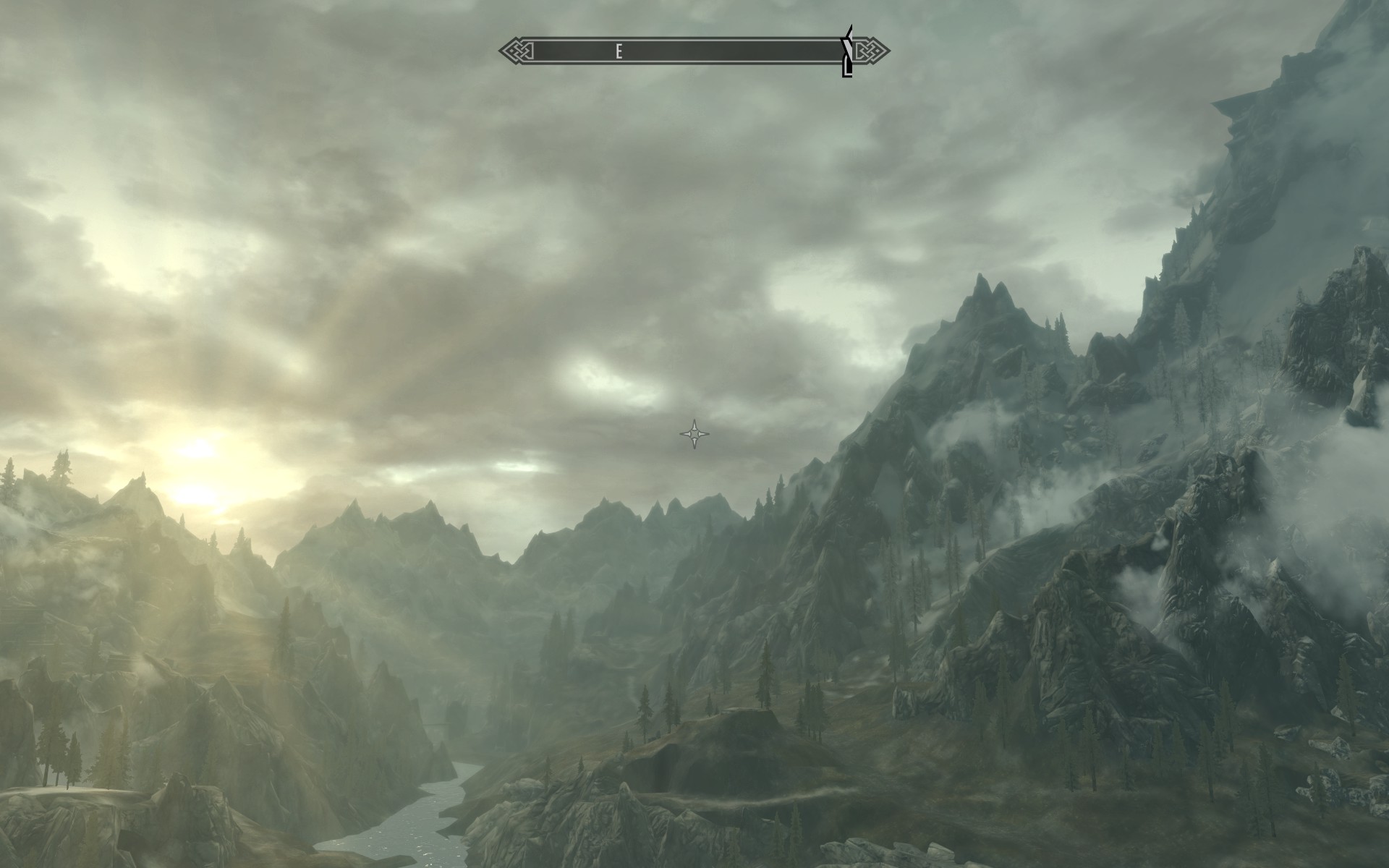 If you don't know what this is from, then I envy the amount of time you haven't sunk into it. This is Skyrim. The most life-consuming of games. And it's very pretty. One more: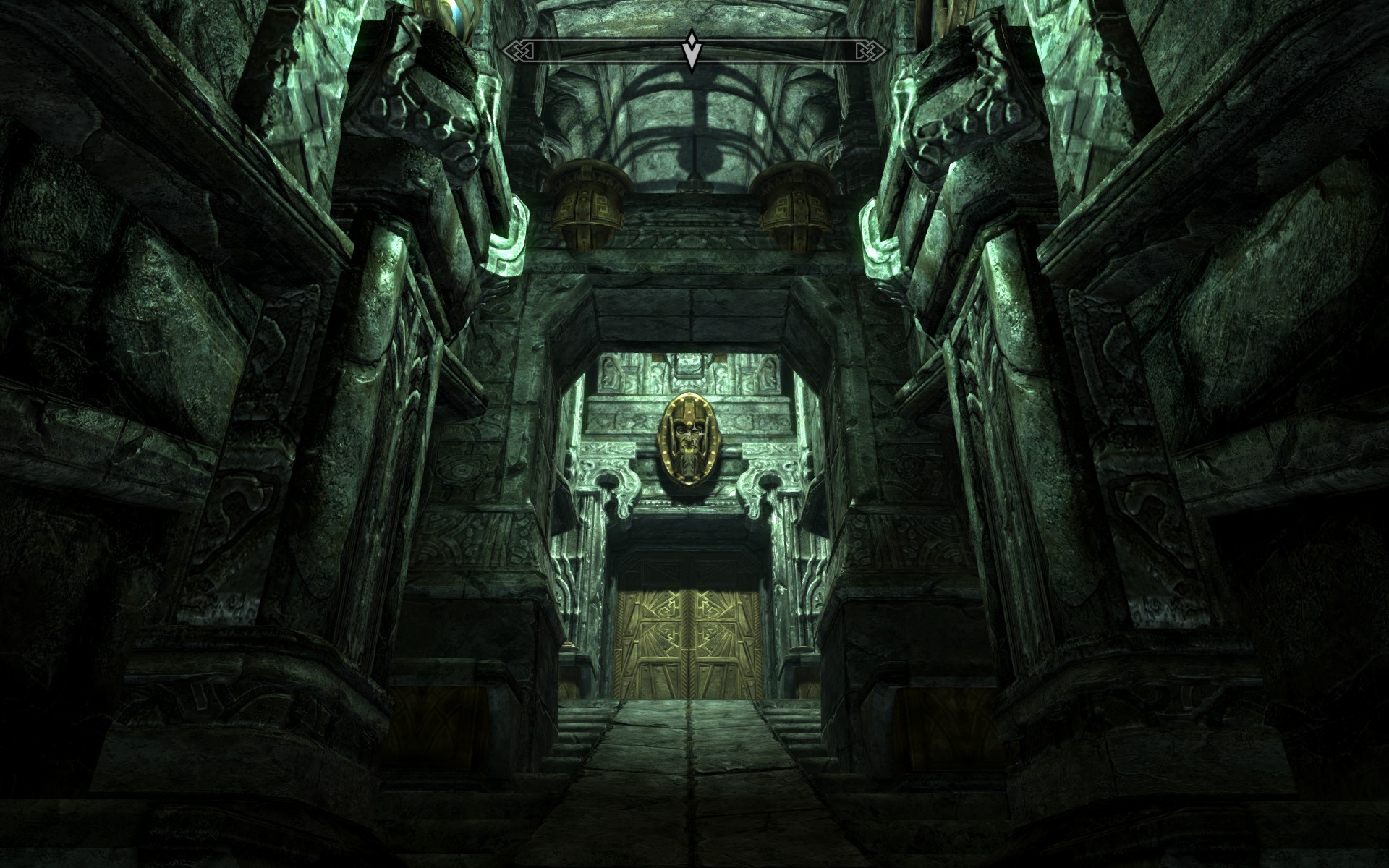 (as an aside, I really like the dwarves, because I think of them as ancient engineers. Building robots and mechanical things, living underground away from the light. The similarities are uncanny.)
Yes, I'm using my powerful work computer to play games. That's what IAP is for.
15 responses to "IAP: It's Amazing Pterodactyl"