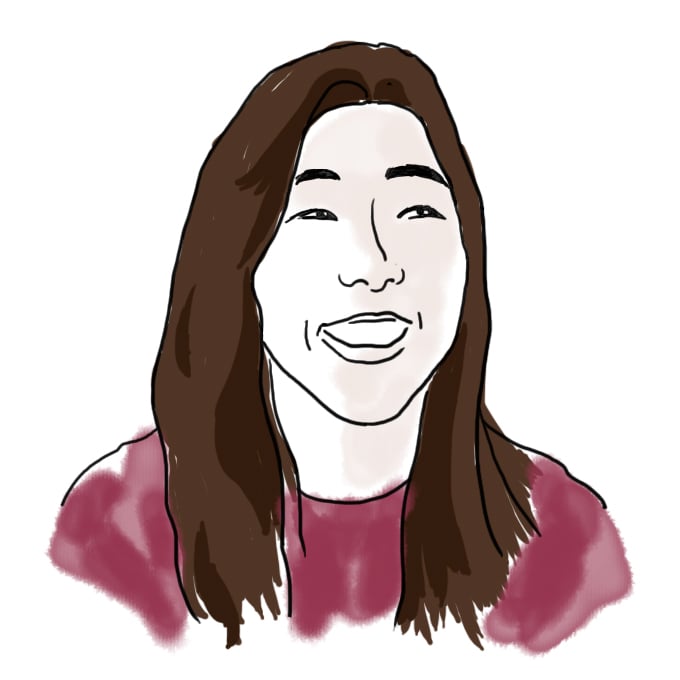 Possibly the worst title EVER. (Also, answers to your questions, but under the worst title ever.)
(Yeah, okay, that was a really bad title. I GET IT. Not everyone can have their neighbors be eaten by countries, have entries dedicated to them in conjunction with Ben's mom, etc.)
IAP began a little over a week ago and stands for Independent Awesome Period (not really, but it might as well). I'm taking the EMT class, which is not only an amazing deal (we only have to pay for the cost of our book this year, while EMT classes at other campuses can cost several hundreds of dollars and take much more time) but also an intense 8-hour daily triathalon of taking quizzes, listening to lectures, and training in the afternoon. (It's also the reason why this post is so late.. I'm really tired by the time I make it crawling and bruised, limbs hanging off in stray directions, back to my dorm.) Our professor/teacher/instructor guy/…let's just call him Mark is an active man with the power to withstand our class's constant poking and prodding, as long as he gets to bite back.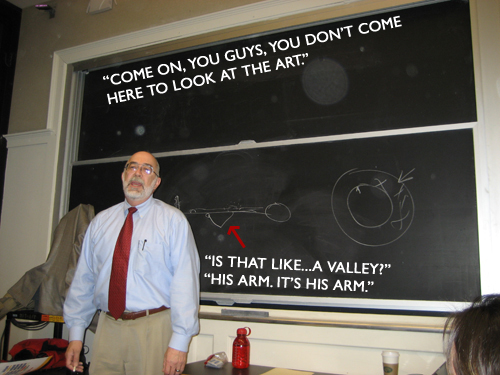 Aside from class, there's a huge variety of different activities, lecture series, and crash courses you can take during IAP, which
Melis
talked about earlier, or you can just enjoy yourself, because a lot of people have substantially smaller workloads. Yesterday I saw Monet's water lilies up close at the
Museum of Fine Arts
in Boston, then went shopping on Newbury Street; a few nights ago I had dinner at California Pizza Kitchen with Trevor, Aditi, and Christina during which we revealed embarassing personal secrets such as Trevor's love for the chick flick A Lot Like Love. We then proceeded to attempt to watch it in the Simmons multipurpose room. (Attempt only, because very tragically, the projector was broken. Poor Trev.)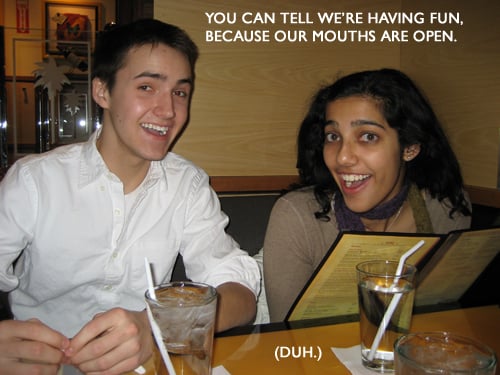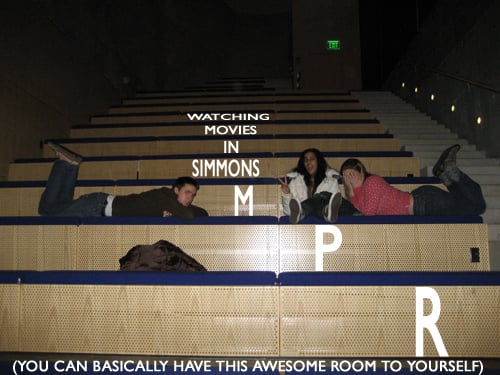 Enough about my happenings, though. You have questions! I have answers and droolworthy pictures. (This isn't really a fair trade, is it?..)
Ella ponders: I read what you wrote in a previous entry (er..I think it was October..?) about being evaluated as a person and your personality, not your record alone, but it just seems so important to have a good portfolio and everything. I don't live in America right now but I'd love to go to MIT and it just seems like there's so much competition, everyone's just trying to shove as much as they can under their belt. Does that actually…work?
Blahh, I hope not. I'd like to think it doesn't. But I know it happens, and it sucks. People join like, blind pistol clubs or something else equally useless that they don't care about all the time just to put it on their college applications. This is bad. You can, however, actually benefit from these types of peripheral activities, though, if you genuinely diversify your interests in this manner – genuine being the key word. If you do, it'll hopefully show through in your essays and your interview.
A really important thing to remember is that you're not evaluated on anything alone. Yeah, it's great if you're a really funny kid with an optimism like nobody's business, but that's not going to compensate for a complete lack of extracurriculars and a 400 on the SATs – and vice versa. Don't go too crazy with diversifying yourself, though, just because "everybody's doing it" – the competition is always going to exist whether you conform to it or not. And yes, people living in America might have different opportunities available to them as well, and that's fine – the admissions office will recognize that this exists. Don't let it get to you!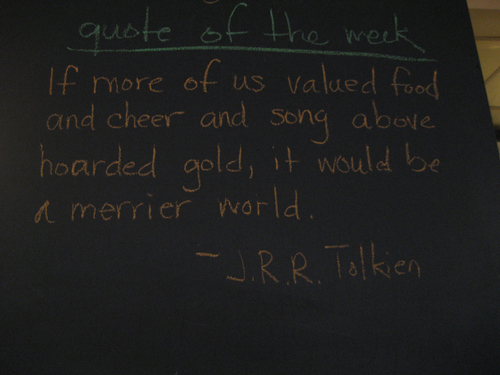 Monica queries:
I have been wanting to got to MIT since I was little, do you have any advice or tips to help me? Right now I am in the 8th grade. And what exactly is a problem set?
Take challenging classes that interest you at the same time. This is kind of hard, especially in high school, because a lot of the time you just have to go through the motions. If you find yourself getting bored by the monotony (and you probably will), do something new. Start a club. Enter a science fair. Take a class at a community college. Learn how to manage your time efficiently. Beat up anyone who gets in your way.
(Don't actually beat up anyone who gets in your way.)
Above all, high school can actually be pretty rewarding if you don't get sucked into the everyday routine. Enjoy yourself! Make friends with everybody! Run around screaming! Don't actually run around screaming! Best of luck!
(Regarding problem sets: They're homework, usually assigned weekly. Christina answered this pretty well: You know how in high school you're given, say 1-21 odd? A problem set at MIT consists of 1-23049234 ALL and then a bunch of tricky questions the professor makes up him/herself. They're wonderous.)
Josh V questions: so i just read that you're a swimmer…on a team? what do/did you swim?
its all about the 100 fly for me (and unfortunately somtimes the 200 im-ugh!)
do you swim for mit? varsity? do they have club or jv teams at mit? (because i'm def no varsity swimmer)
also, what's it like being asian at mit? do you not even think about it? do you just go with the flow and chill like everyone else? and i only ask because my elementary/middle school was pretty much an all filipino (maybe like 70-80%) school, and when i moved to seattle prep (my hs), it was like 70% caucasian so it was kind of a big change and major deal to me and i noticed it not frequently, but often. and because i'm also in the multicultural club and i think about things like that.
I swam for my high school JV team and on a summer rec team; around my senior year I practiced with a year-round, but I'm really out of shape now so I swim on my own. I believe the 200 IM is actually used as a form of torture in some parts of the world. (No, not really. I hate it, though.) MIT does have a varsity swim team and a master's team, as well as a REALLY nice olympic pool that's pretty much open to anyone as long as you have a gym membership.
As for the Asian question, I'm kind of confused as to what you mean because the typical stereotype is that there's a lot of Asians at MIT, but I feel like you're asking me if I feel differently as an Asian person in a non-Asian environment. (Feel free to correct me if I'm wrong, though – you said "chill like everyone else" as in "chill like everyone else who is not Asian"?) Let me put it this way. To me, being Asian at MIT is like being Asian at a grocery store. Or being Asian at a Holiday Inn. Or being Asian in a tree. There is no difference. I am an American, and a human being, and I have friends that are other human beings that happen to be white and brown and black and yellow and orange and green and blue. This might be something important to digest before you go to college, MIT or not.
Ashley asks: How is food in MIT? I remember you writing about that amazing sandwich, but you can't eat that sandwich everyday for 4 years.
Do you cook/make your own meals?
Do you have time to fit all your extracurricular activities and workload in your schedule? You did write about tons of activities, but are you still involved in those activities while finishing up your problem sets?
Ashley, you can if you continue to discover amazing sandwiches.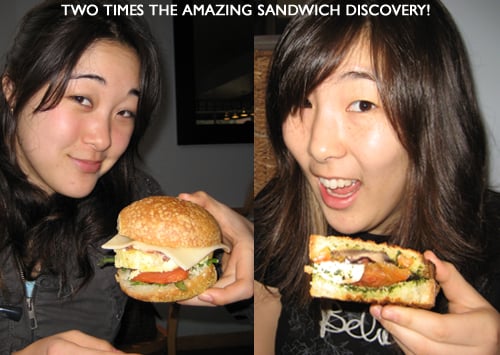 This is, however, providence, and not something that we can control. To be honest, I'm not a big fan of the food at MIT, but college food in general is a big step away from home cooking. The great thing is, though, we're so close to Boston that it's really easy to go out and find really good restaurants, like the incredible
Flour Bakery
on Washington Street where my sister and I found those really awesome sandwiches (hers is egg; mine is caprese), or even at the CambridgeSide Galleria, the mall that has your bigger chain restaurants like the Cheesecake Factory, and of course, California Pizza Kitchen.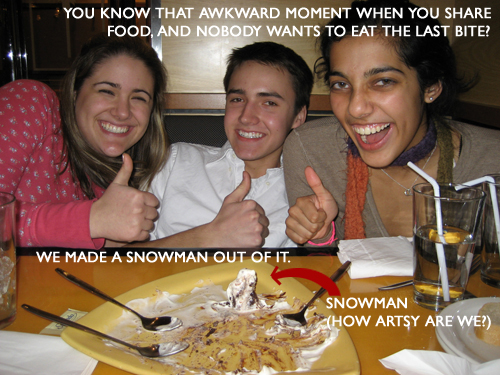 It's funny that you just asked me about cooking, though, because over IAP there's only one dining hall open that is a lot pricier than just cooking your own food, and a bunch of my friends decided that we were sick of eating bread sandwiches (that would be bread in between two slices of bread) for dinner, so we headed out to the grocery store to buy enough food for 8 people for one week. A lot of people do cook during the year – the residents of French House cook every night and have an awesome fully-stocked kitchen, but Next House only has one big kitchen in the basement and a dining hall, so it's not as much a priority.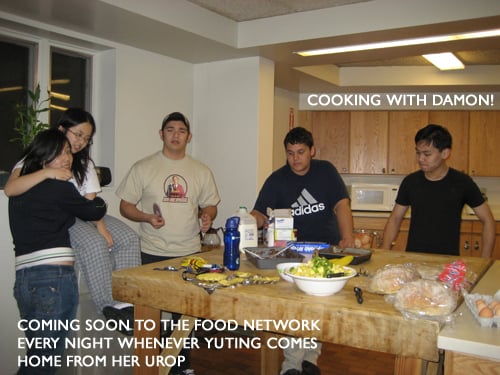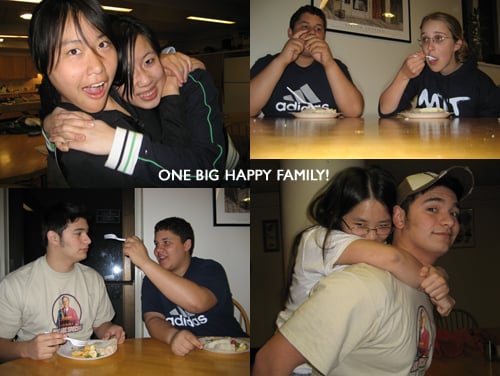 Cooking can be hard during the year, though, with all your other commitments. It IS kind of hard to deal with balancing your activities, especially when you come from high school and you're used to doing five million things at once because all you have to worry about is whether you want an A or an A++, and then you come to college – especially MIT- and the workload is a lot different from what you're used to. Even those kids who got straight A's, were president of the Computer/Chess/Computer Chess club, ran varsity track and field, wrote a movie critique column online, played the panflute, and still had a social life have to learn to adjust. I did eventually drop out of Concert Chorus because of the five-hour practices, but I was still a member of MedLinks, Plush Daddy Fly, Dance Troupe, and now I'm training to be an EMT, but I really value each of my activities for different reasons. So yeah, if you don't spread yourself too thin, extracurriculars are not only manageable, they're really worthwhile. You could start over entirely at college and become a yoga master or something. Put down your panflute. I think I'm trying to be metaphorical here. It's not really working out. Next!
Amy scrutinizes: I was just curious – a while ago you posted about getting a new Macbook. What's it like switching from a PC to a Mac and how does it fit into an MIT-style life? Are you liking it so far? Do computers play a big part in life in general at MIT, or just for Course Six-ers?
I went home for break two weeks ago and took my MacBook home. I set it up in front of my PC, on the desk, and nine times out of ten went for the laptop instead of the gigantic machine running Windows that I'd used for two years with the double monitors and the subwoofer and the spacious hard drive. I don't really function without my MacBook, seriously. Switching from a PC to a Mac was pretty much a no-brainer, and the interface is much, much cleaner – but then again, it often comes down to personal preference. Computers in general play a big part in college life, MIT or not; you're going to be writing papers and checking your email (and facebook) every two seconds, anyway – you might as well get one you love.
So I told you how I was really pressed for time during the week with the EMT class, right? I've been trying to post this for the last four days – to the extent that I'm finally putting this up during my lunch break. I'm so late getting back to class, though – Mark is probably going to sit on me – so I'll see you in four hours!
33 responses to "IAP? No.. YOU'RE AP"