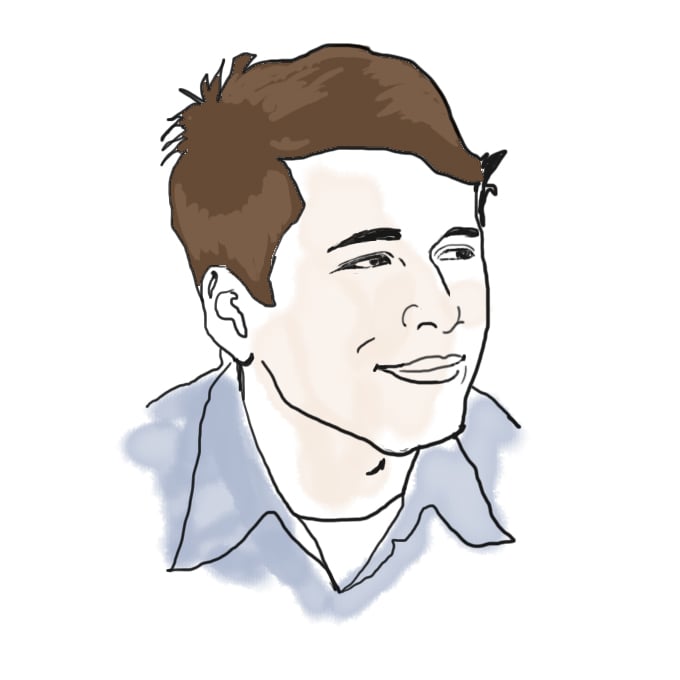 Introducing the Class of 2013: Christy '13

by Matt McGann '00
The first in a series of articles about students coming to MIT in the fall.
I'm frequently asked about the students that are admitted to MIT. Who are they? What is their story?
Beginning today, I'm going to be posting a series of articles about incoming MIT students. These articles mostly come from local newspapers. The stories are pretty inspirational, and the students are going to be great members of the MIT community.
A few notes on these articles:
The students profiled — so far, I have 13 student-articles — are not demographically representative of MIT. Some groups, like athletes, seem somewhat overrepresented, while other groups, like Californians (California, of course, is our largest represented state in the class), are very underrepresented. For a full look at the demographics of the Class of 2013, see the Freshman Class Profile (freshly updated!).
A number of the journalists focus on the financial aid packages of the students as if they are merit scholarships. Please remember that at MIT, we only award need-based scholarships, and we meet the full financial need of every student.
The 13 articles I have compiled come from my Google and Yahoo news feeds. If there's an article about you or a friend that you'd like to see here, let me know!
The profiled students to date:
---
The Class of 2009: Science whiz knows just where she belongs: MIT
By Eric Stevick, Herald Writer
Sunday, June 7, 2009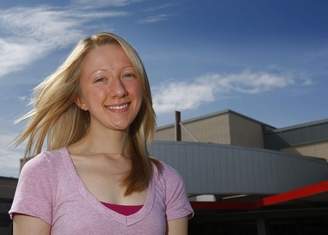 Stanwood High School graduating senior Christy Swartz. [Michael O'Leary / The Herald]
STANWOOD — Christy Swartz could appreciate the symbolism.
On March 14, at 1:59 p.m., the Stanwood High School senior received an e-mail from the Massachusetts Institute of Technology letting her know she had been accepted to the university renowned for its math and science.
The month, day and time the e-mail was sent translate to 3.14159, better known as pi, the mathematical symbol for the ratio of the circumference of a circle to its diameter.
"I loved that," said Christy, 17, who sees math and science everywhere, be it the sound waves from the harp she plays or the dimensions and composition of a homemade trombone she built for a science project.
"People see confusion between the arts and science," she said. "I see them as interrelated. It's just a matter of seeing the connection."
During her freshman year at Stanwood High, Christy set her sights on MIT after reading a story in Scientific American magazine about students with a passion for math and problem-solving.
"I thought, 'Oh my gosh, I belong with those people.' It became an obsession. It always has been my dream."
Christy, one of four valedictorians at Stanwood High, is considering studying physics and electrical engineering at MIT, but she's already had her hands in meaningful science.
She and classmates Jimmy Besancon and Derek Britain recently won $10,000 in a statewide technology competition at Washington State University based on their work converting tidal energy from Saratoga Passage into usable power that charges a 12-volt battery. Half their winnings go to their school, but they get to split $5,000.
They spent 250 hours on their project.
To Christy, the pursuit of math and science and taking the toughest classes her school offers is worth it.
"If you love something, it's not hard," she said. "It's just fun and challenging."
36 responses to "Introducing the Class of 2013: Christy '13"