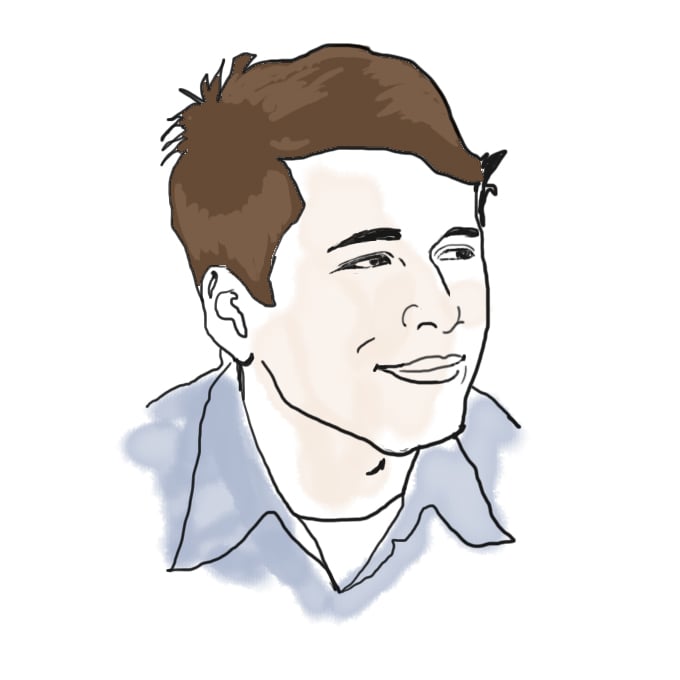 Introducing the Class of 2013: Jonte '13

by Matt McGann '00
The fourth in a series of articles about the incoming MIT class.
Continuing our series Introducing the Class of 2013…
---
Craighead named Brown Scholar
Friday, June 19, 2009
By JOEL TURNER – Staff Writer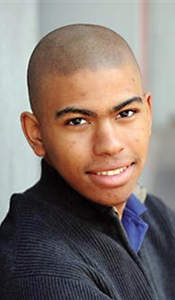 Jonte Craighead, a 2009 graduate of Franklin County High School, is one of 12 students nationwide who has been named a Ron Brown Scholar this year.
That distinction brings a $40,000 college scholarship.
More than 10,000 students applied for the scholarships.
Craighead will attend the Massachusetts Institute of Technology (MIT) this fall, where he will major in civil or mechanical engineering.
MIT is an internationally-known, private research university located in Cambridge, Mass.
Craighead said he is looking forward to going to Cambridge, where there is a friendly rivalry between MIT and nearby Harvard University.
When he visited the MIT campus, Craighead said he "felt this was the place for me. I felt comfortable there."
Craighead's list of colleges that he considered also included Stanford University and Virginia Tech.
The Ron Brown Scholar Program is the nation's leading scholarship program for African-American youth.
"This year's group of finalists is one of our strongest classes ever, with more than half scheduled to graduate in the top one or two percent of their class," said Michael Mallory, executive director of the Ron Brown Scholar Program.
The program is named for the late Ron Brown, the first African-American appointed to the cabinet post of U.S. Secretary of Commerce and former chairman of the Democratic National Committee. He was killed in a plane crash in 1996.
Craighead's scholarship will be $10,000 a year for four years.
He has also received several other scholarships totaling about $6,000 a year. These include a National Achievement Scholarship and a Robert C. Byrd Scholarship.
Craighead is the son of John and Chaney Craighead.
His father works at a home entertainment company in Salem. His mother works in the tech services department for Franklin County schools.
At Franklin County High School, Craighead had a record of outstanding academic and extracurricular achievements. He was a distinguished honor graduate at FCHS with a grade point average above 4.0.
Craighead was vice president of the National Honor Society at FCHS this year.
Craighead also shared this year's award for the Outstanding Team Member of the Scholastic Competition for Academic Excellence League (SCAEL) with another senior, Johnver Atienza.
Craighead and Atienza were recognized recently at the FCHS academic recognition program.
SCAEL is a form of high school quiz bowl. The quiz bowl format features teams of students from each school competing on questions related to several subjects, including mathematics, science, social studies and literature.
Craighead was a member of the SCAEL science team.
He also attended the Roanoke Valley Governor's School for Science and Technology, a regional school, located in Roanoke, that offers a math, science and technology curriculum to high achieving and highly motivated students.
"Jonte's enrollment in the Roanoke Valley Governor's School was a life-altering event," according to a profile of Craighead compiled by the Ron Scholar Program.
"Here, in an environment (at the Governor's School) of bright, motivated students from neighboring localities, he (Jonte) was able to immerse himself wholeheartedly in a research curriculum; early on, the perspectives he gained convinced him to consider a career in engineering," according to his profile.
Students spend about half of their school day in high school, and the other half-day at the governor's school.
Craighead, who attended the governor's school for four years, said he decided when he was a freshman that he wanted to be an engineer.
"I had a great math teacher in my freshman year who had been an engineer, but had become a teacher," he said. The math teacher was a great influence on his academic career, he said.
During his school career, Craighead participated and excelled in a broad range of extracurricular activities.
He was a member and drum major for the FCHS Marching Band and a volunteer at the library and 4-H camp.
Craighead attended Sontag Elementary School as a boy.
"Jonte's childhood in rural Franklin County was marked with a great degree of exposure, and he quickly developed an interest in reading and computers, somewhat simultaneously, both of which would serve him in good stead throughout elementary school and much of his later life," according to the Ron Brown profile.
He received good grades in elementary school, but he was also involved in other activities, including recreational baseball, soccer and chess.
In middle school, Craighead participated on the Odyssey of the Mind and chess teams, and he was also involved in student government.
Craighead said he is anxious to start school at a university with an international reputation for academic achievement and research.
Seventy-three Nobel Laureates, 47 National Medal Science recipients and 31 McArthur Fellows are currently or have previously been affiliated with MIT.
---
And also referencing Jonte and the Ron Brown scholarship…
---
Twelve Black Students Named Ron Brown Scholars: Four Are Heading to MIT
Each year 10 to 20 African-American high school seniors are awarded Ron Brown scholarships. Scholars are selected on the basis of academic achievement, community service work, and financial need. The selected students receive $40,000 for college ($10,000 each year for four years).
The program, administered by the CAP Charitable Foundation in Charlottesville, Virginia, honors Ronald H. Brown, the first African American to serve as secretary of commerce. Brown, a graduate of Middlebury College and St. John's University Law School, was killed in a 1996 plane crash.
Since 1997 more than 260 Ron Brown scholarships have been awarded. Over the course of the program about half of the recipients of these awards have enrolled at Ivy League institutions. More than one quarter have enrolled at Harvard University. In the 12-year history of the program, the college graduation rate of Ron Brown scholars has been 100 percent. A majority of all Ron Brown scholars go on to graduate school following the completion of their bachelor's degree.
This year, 12 African-American students were selected as Ron Brown scholars from over 10,000 applicants. Four of the 12 will enter MIT this fall. Two are headed to Duke and two are going to Harvard. Pictured below are this year's 12 winners. Their hometowns and the colleges they will be attending are listed.
25 responses to "Introducing the Class of 2013: Jonte '13"