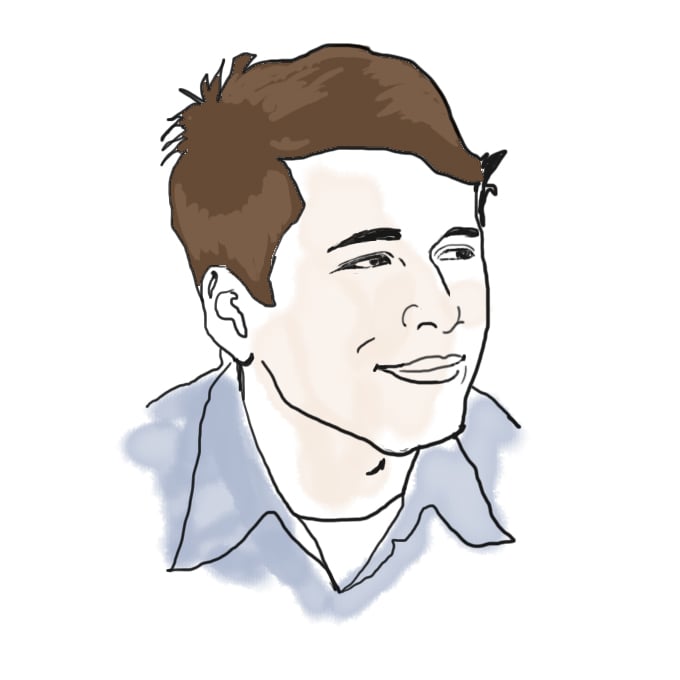 Introducing the Class of 2013: Twins Chandler '13 and Taylor '13

by Matt McGann '00
The fifth in a series of articles about the incoming MIT class.
Continuing our series Introducing the Class of 2013, today we have a pair of stories about a terrific pair of young women…
Chandler '13 and Taylor '13
---
Twin co-valedictorians set for MIT
Originally posted on: Friday, May 29, 2009
by Adam Freeman
COLLIER COUNTY: A set of twin girls in Collier County have a lot more in common than just their looks. They're also graduating at the top of their class as co-valedictorians.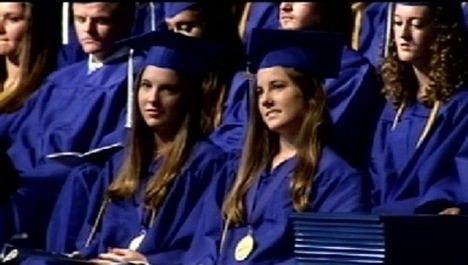 Out of 75 students graduating from the Community School of Naples, what are the chances of two tying as valedictorians? If you knew anything about the Burfield twins, it would have been a sure bet from the beginning.
Like many twins, Chandler and Taylor Burfield play the same sports and share the same friends.
But unlike most twins, they each carry a 4.76 GPA.
"We both worked so hard throughout high school, so it's just wonderful that we're able to do this together and share this honor," said Chandler.
The girls are also co-captains of the track team as well as members of the swim team and the National Honor Society.
But they are far from heated rivals.
"We definitely don't let the other one win, but I think it's a healthy competition," said Taylor.
Their mom, Elise Burfield, is one person who has no person telling the two apart. She pointed out Taylor is one inch taller and one minute older.
"We don't even think they're twins. They don't look alike to us. Their personalities are totally different," she said.
Both girls plan to attend MIT in the fall. They say it's not because they want to be together, but because MIT is such a great school.
"When we were deciding where to go to college, we weren't deciding together. We each made our own decision, but it happened to be the same decision," Chandler said,
When we asked the twins what they plan to major in this fall, the both said the same thing – math and economics.
---
Great minds think alike: Twins at Community School share valedictorian title
Posted May 28, 2009 at 7:57 p.m.
NAPLES — Community School of Naples seniors Taylor and Chandler Burfield share many things.
The same last name, the same birthday, the same grade point average and, tonight, the same stage.
The twin sisters will share the valedictorian title at The Community School's graduation Friday evening.
"It's nice to be able to share this with her," said Taylor, 18, who is one minute older than Chandler.
As for competition between the two? It was friendly, they both said.
"I think we push each other and that is a positive thing," said Taylor.
Chandler agreed.
"We are competing, but we are both happy for each other's successes," she said.
Case in point, Chandler cheered her sister on last week when Taylor was named Collier County's Winged Foot winner.
The Burfield sisters are the daughters of Elise and Mark Burfield. They have one younger sister, Tristan, 13. At the Community School of Naples, both were on the Mu Alpha Theta team, were co-captains of cross country and track and swam for the Seahawks, among other things.
This fall, both sisters are headed to the Massachusetts Institute of Technology. Chandler is leaning toward majoring in mathematics or economics. Taylor is thinking about mathematics, engineering or economics.
Both, however, are planning to continue their running careers at MIT.
"This is a great new opportunity. We will be exposed to so many new things," said Taylor. "We are going to a school with the best academics and a really great, dedicated team to run with."
But the more immediate concern is what to say in their graduation speeches. When asked about the advice they would give to their fellow classmates, Taylor immediately piped up.
"I would tell them to have confidence in themselves and to push themselves," she said. "They have great potential."
Chandler looked at her sister.
"I was going to say the same thing," she said.
Taylor laughed.
"This is why we have to work to make sure our speeches are different," she said.
Chandler, thinking for a moment, said she would tell her classmates not to be afraid to try new things.
"You should explore all of the things you want to do," she said.
Friend and fellow graduate Mary Kate Murphy knows they will be fine graduation night.
"Everyone at this school is talented in a different way," she said. "Some, like the Burfields, are good in everything."
The Community School of Naples graduation will be held at 4:30 p.m. today in the Community School of Naples' Field House, 13275 Livingston Road.
25 responses to "Introducing the Class of 2013: Twins Chandler '13 and Taylor '13"