This past week, I went to the Intel International Science & Engineering Fair in Indianapolis, Indiana. On Thursday, we had a reception at the Indianapolis Artsgarden: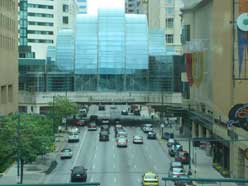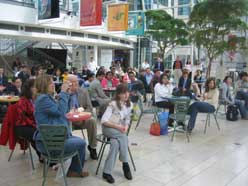 At left, the glass Artsgarden soaring above a busy city intersection; at right, the crowd at the reception.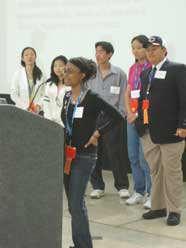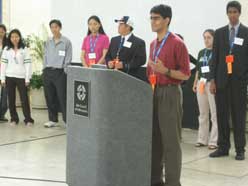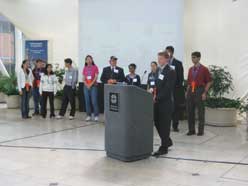 Faye Faye '10, Sukrit '10, and Ian '10 address the crowd.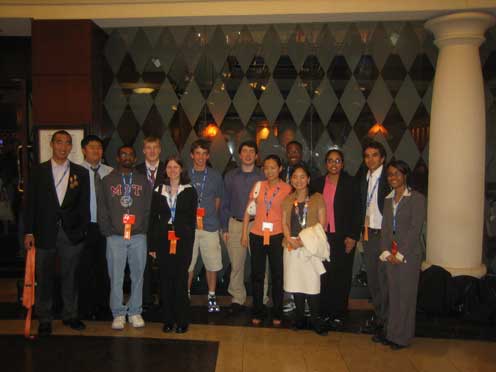 On Wednesday night, I went out to dinner with a dozen of the 20+ MIT 2010s at Intel ISEF.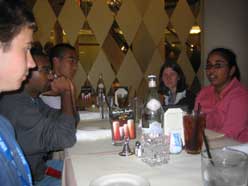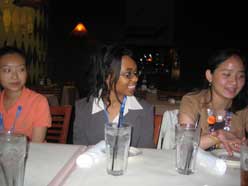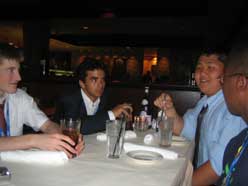 The table at dinner. In the first picture, Ethan, Desh, Matt, Maggie and Maysun (all '10); in the second picture, Alice, faye Faye and Ploy (again, all '10); and finally, Ian, Manuel, Zihao, and Reynaldo (MIT MMX).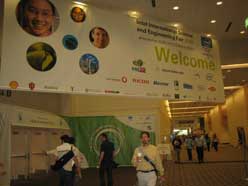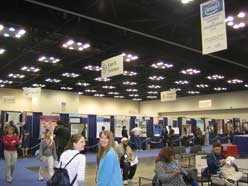 Intel ISEF is a huge fair, with nearly 1500 students from 40+ countries. On Thursday morning, I got to visit many of the finalists and their projects.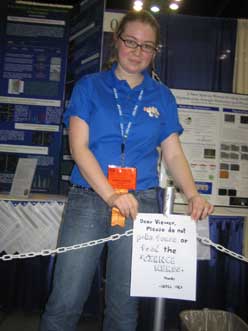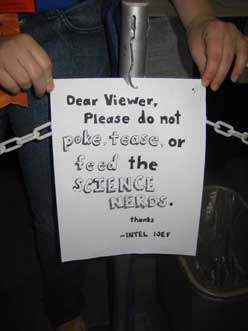 Anneke '10 at her project, with her sign, which became a hit of the fair.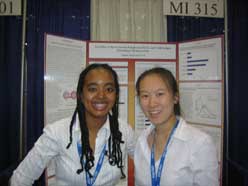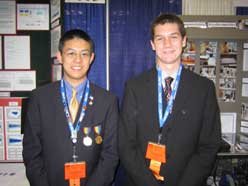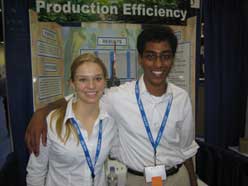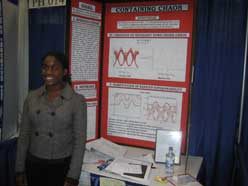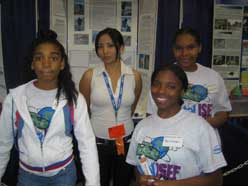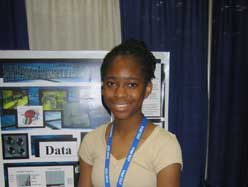 Some of the underclassmen projects I visited: Iddoshe and Yi, Peter and Lucas, Jessica '10 and Sohan, Esther, Natasha with three middle school fans, and Iheoma.
18 responses to "ISEF Review"