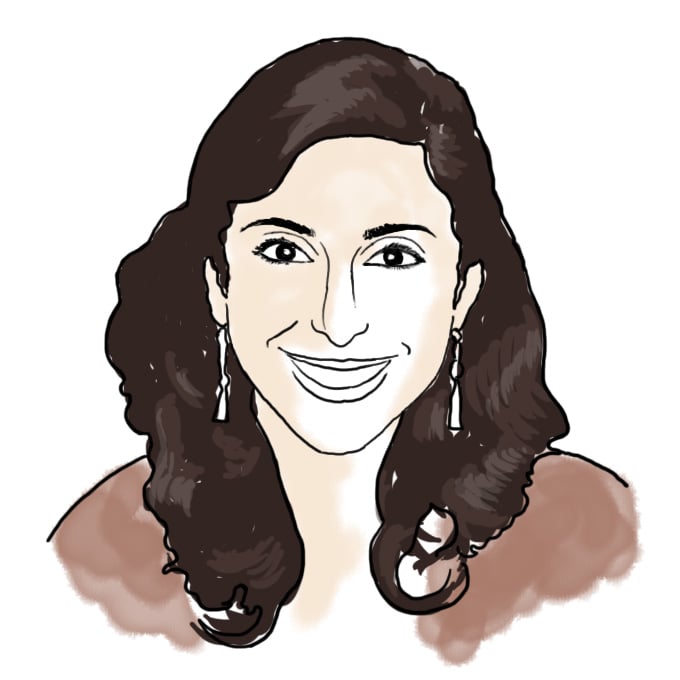 What I did last night, on my last night. CambridgeSide Galleria & Brokeback Mountain
"Last Night" — get it?!
I took my 14.41: Public Economics final in the afternoon, so I wanted to go out after and celebrate. (I am so confused about the name of 14.41. I have heard it at different times called Public Policy, Public Finance, and Public Economics.
Funny story:
Student: I'm taking 14.41 this term
Professor: Oh, is that PF?
Student: No, I'm taking it on grades, not pass/fail.
Professor: I mean Public Finance)
Here is a possibly-staged photograph of me while I'm studying for my finals. I love very few things (pomegranates? double-sided printing?) as much as I love Triscuits, but sleep is one of them.
Okay I'm losing focus already. Anyway, my point is that I had an economics exam, so I wanted to do something fun for the night. Because my fun included three friends who are also economics majors, I didn't exactly escape the world of my major, but that's okay.
We went to the CambridgeSide Galleria for dinner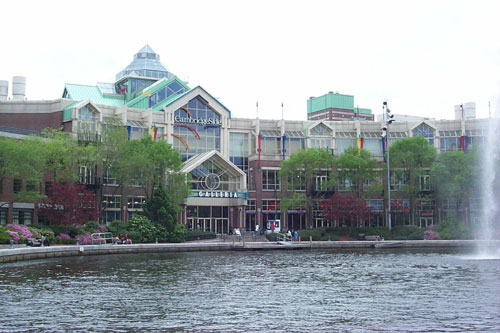 Interesting facts:
Tina '07 will be interning for John Kerry this IAP
Mitra '07 writes a blog (!) for the admissions office
Debbie '06 spent the first half of sophomore year studying abroad in Spain
Veena '06 is former captain of the varsity women's crew team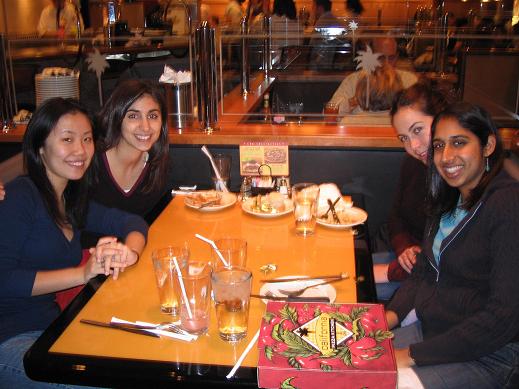 We challenged Debbie '06 to tie a cherry stem into a knot using her tongue. Then we paid the bill, left the restaurant, and walked around the mall for a bit. 20 minutes later, Debbie triumphantly announced that she had done it. NICE.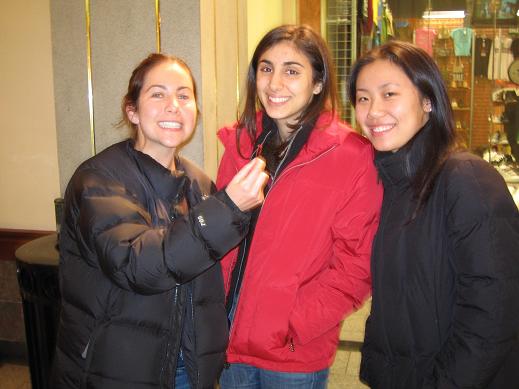 One of our stops included CVS, where a certain someone bought shampoo and a certain other person bought a giant Hershey's Kiss for her boyfriend. I wanted a really small piece of candy, but did not need an entire bag, so I purchased one of those overpriced truffles (pictured below) for 33 cents. When I gave the cashier my quarter and dime, I realized that I didn't need the extra two pennies, so I told her to keep the change. WELL my econ major friends (I knew I shouldn't have hung out with them!) hassled me so much for giving up those two pennies, since it's (apparently) irrational, non-profit-maximizing behavior and I am creating a market inefficiency. Since each person (groan alert) gave me an earful of her two cents, I feel much wealthier now. THANKS, GUYS.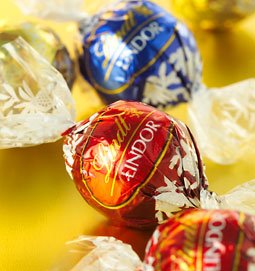 The culprit.
—
After dinner, I hopped on the bus and went to the movie theater where Sam and some other friends had patiently waited in line and saved me a good seat. (How dare they call me inefficient? Honestly.) We saw Brokeback Mountain, which was simply wonderful.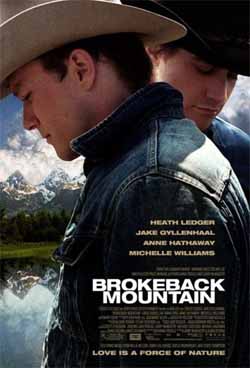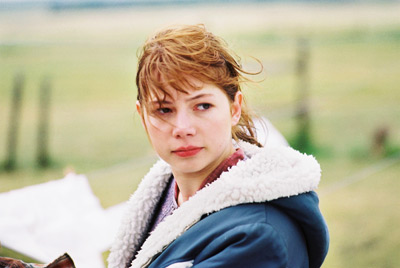 Michelle Williams's acting was phenomenal. You've come a long way, Jennifer Lindley. (Well, so has Joey Potter, but that's a whole separate story.) (Does anyone get these references? Anyone?)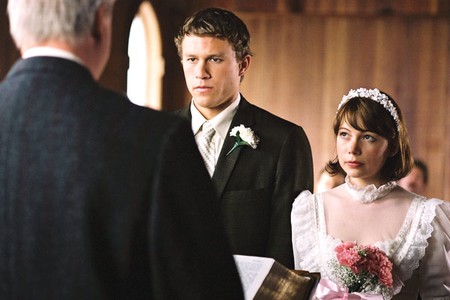 It surprisingly wasn't that cold outside, so we decided to take the bus back to campus, where we unintentionally danced around in black ice before getting back to our dorm.
(In case you don't know the origins of the story in Brokeback Mountain: it's based on a short story of the same name by E. Annie Proulx. Last January, I wrote about some books I had recently read, including Proulx's The Shipping News.)
17 responses to "Last Night"