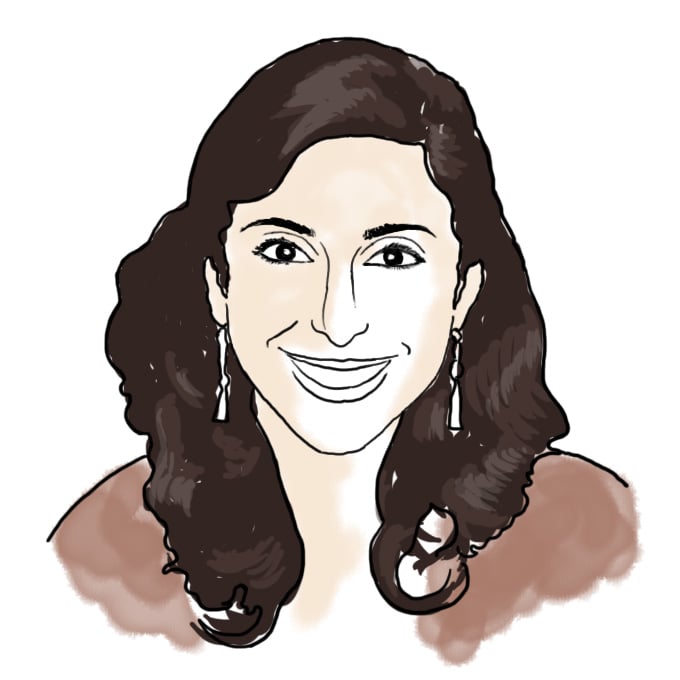 Real singers and fake singers ...sort of like Jessica and Ashleey Simpson. (~17 pictures)
Last night, I attended a concert by the MIT/Wellesley Toons, one of MIT's a cappella groups.

Towwards the end of the concert, Lee-Kai '07 divided the lecture hall in half and told us it was time for audience participation. My half made saxaphone noises, and the right half made some pretty great trumpet noises. Can anyone guess what song we were accompanying?
"Army" by Ben Folds Five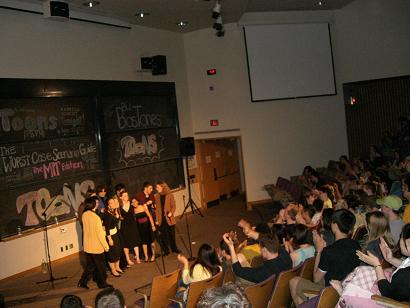 Great job, Jen '07!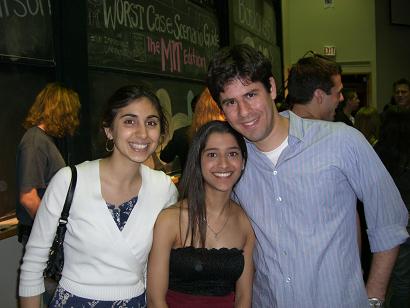 Jen is the president of the Association of Student Activities (ASA), and is majoring in Course 22: Nuclear Engineering. Jen is powerful. Do not mess with Jen.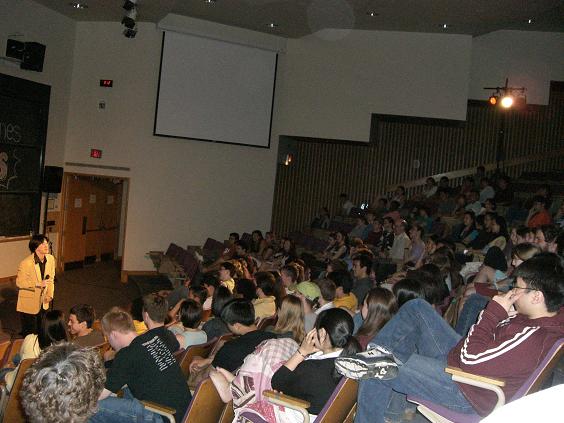 Last weekend, I went to Alpha Chi Omega (AXO)'s Lip Sync — their annual fundraiser for the Cambridge YWCA. You may remember an advertisement for this event from Melis's entry.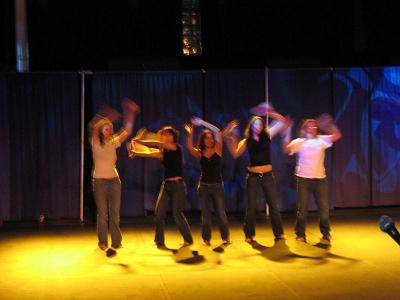 Sorry the pictures are so dark. I stole them from Melis '08, who stole them from someone else.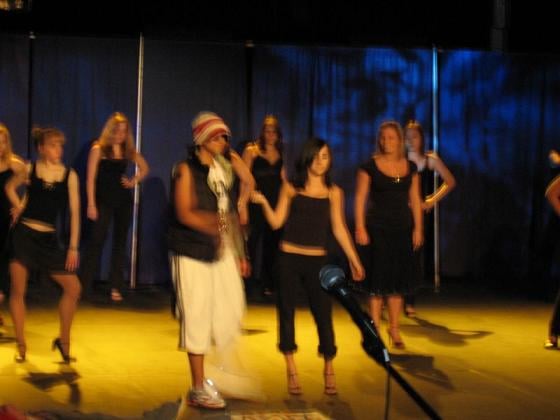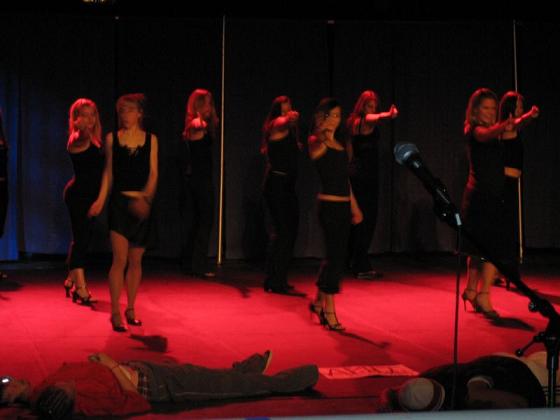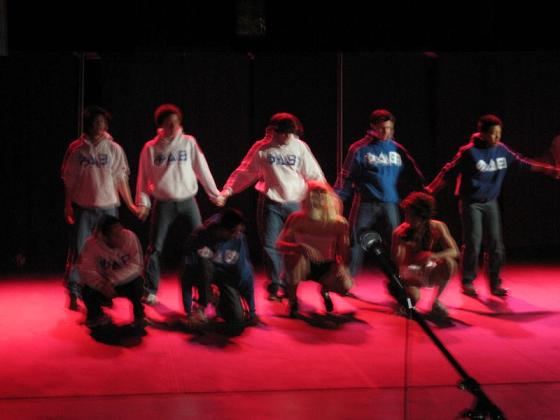 RUBIX CUBE COMPETITION! The emcees asked the audience for "rubix cube people" to unscramble a 3×3 cube, and at least 8 people volunteered. It was awesome.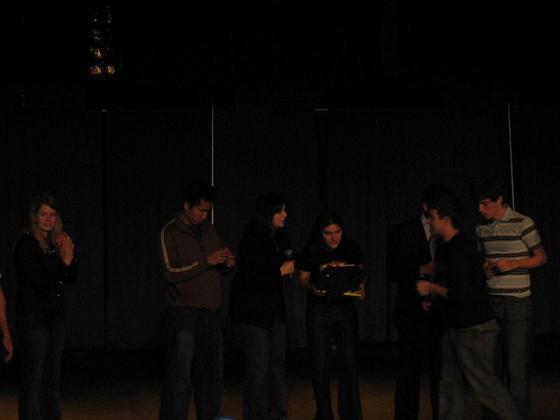 Here, a bunch of students from Course 1: Civil and Environmental Engineering performed an interesting medly. "Number 1" by Nelly made sense, but I'm not quite sure how "Colors of the Wind" from Pocahontas qualified.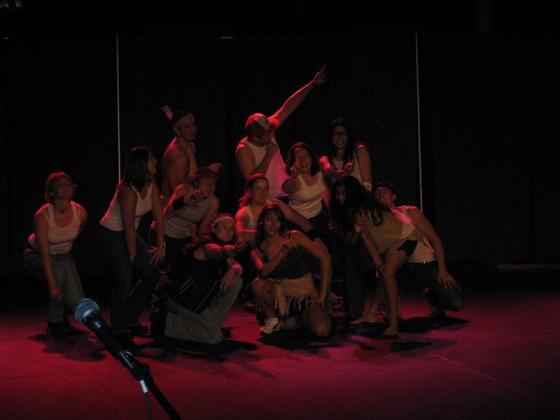 A freshman imitated Ashlee Simpson '0never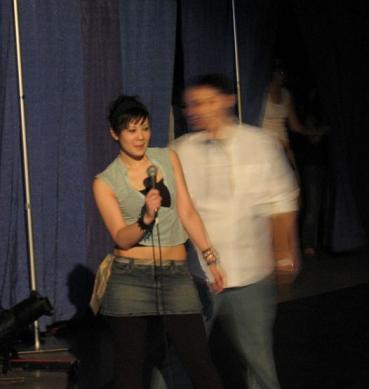 Sarah '06, who is an MIT-EMT (Emergency Medical Technician, I think?), gives one of her fellow EMTs a heart attack. (Although it certainly doesn't look like it's against his will.)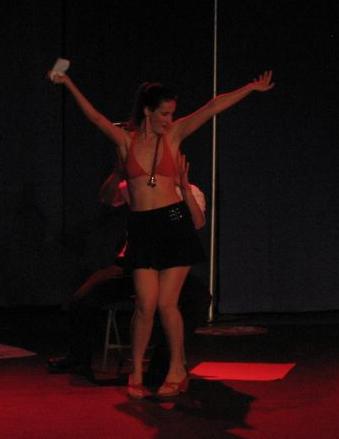 So they call even more EMTs to revive him.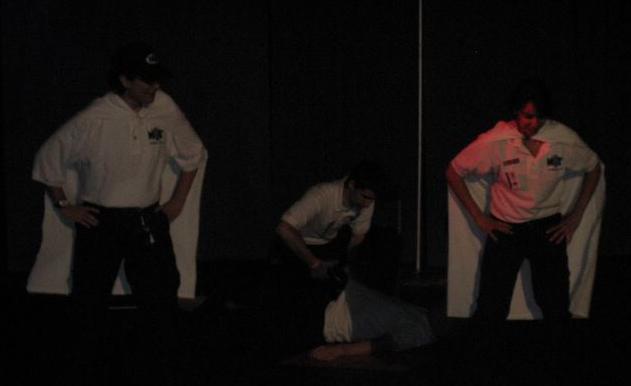 Does anyone remember the Fatboy Slim video for "Praise You" ?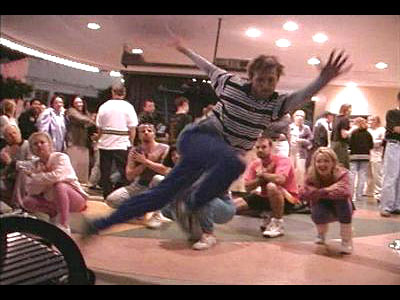 The sisters of AXO certainly do: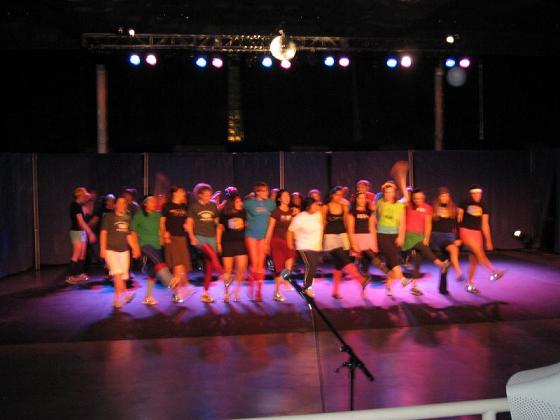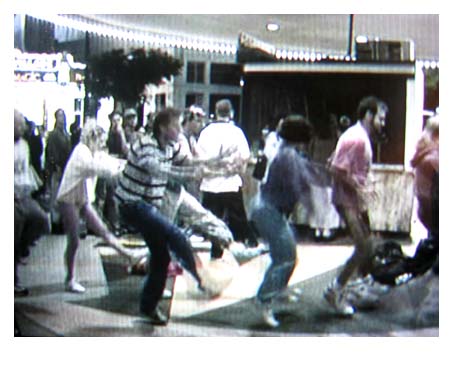 3 responses to "Lip Sync & Toons"