Meditation Monday: Tonight, 10/16 @5:30 pm in 50-005
Meditation Monday Series guided by Amy McCreath of LEM (Lutheran Episcopal Ministry) and hosted by [email protected] (Lesbian, Bisexual, Gay, and Transgender at MIT).
Join us for an hour of relaxation, self-reflection, and personal growth. Our time will include some conversation about practices and benefits of meditation and an experience of guided visualization, a simple, nonsectarian form of meditation. Everyone is welcome: no experience, wisdom, or attainment of inner peace necessary! Dress comfortably.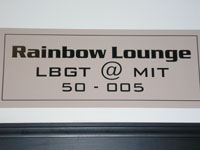 I went to this meditation session tonight — which I definitely needed after getting my French quiz back and after watching my chicken shawarma drip onto my pants today — held in the Rainbow Lounge, which is in the basement of Walker Memorial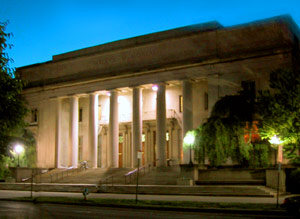 This was a fantastic session, short enough to appeal to beginners, but long enough to achieve a little harmony and inner peace. If you're on campus and free on Monday nights, I highly encourage you to attend!
3 responses to "Meditation Mondays"