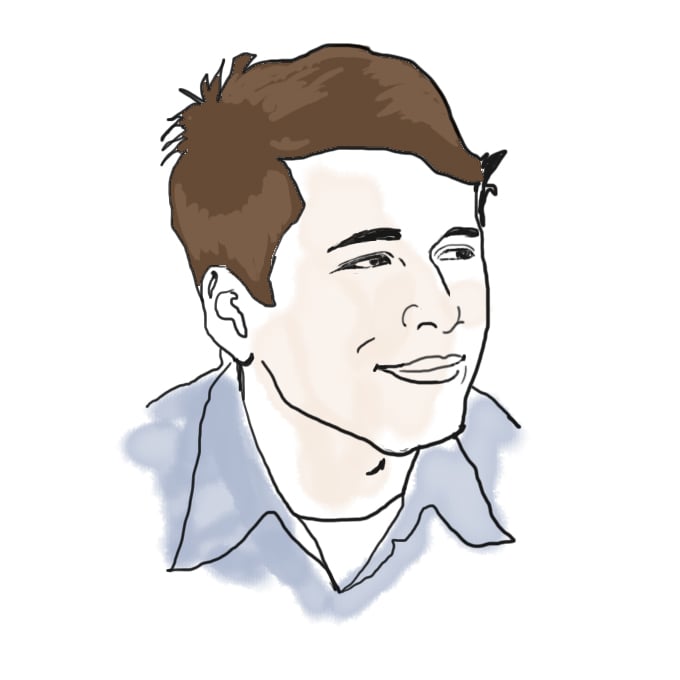 Meet the Admissions Officers: Ben Jones

by Matt McGann '00
Name: Ben Jones; Job title: Communications Dude, MIT Office of Admissions; Hometown: Baltimore, MD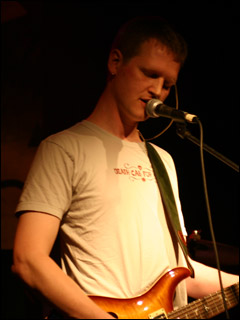 Name: Ben Jones
Job title: Communications Dude, MIT Office of Admissions
Hometown: Baltimore, MD
High school: Gilman
College: Oberlin, 1996, English & Environmental Studies double major, minor in film
Favorite things about MIT: Other than Matt McGann's blog? [seriously, this is what Ben wrote. Honestly, I'm a bit embarrassed -mm] Without a doubt, the students. They are all so different and yet you can look at any one of them and say "now *that's* what MIT's all about." And the energy that the students collectively create – impossible to describe, must be experienced. Another of my favorite things about MIT is hacking, but it's been quite some time since we've seen a truly mind-blowing hack. Someone needs to do something about that.
Favorite things about Boston: The local music scene, the youthful feel of the city (250,000+ college students can have that effect on a place), the restaurants, the WORLD CHAMPION BOSTON RED SOX (WOOOOOT!), The $5 Large Cheese Special at Dial-A-Pizza (in Somerville), Walden Pond, the Public Garden, 80's night at ManRay, the way the air smells in the fall, our kickass public transportation system, and the fact that more than a city, it's really just a collection of neighborhoods, each with its own distinct energy and passion.
Favorite movies: To Kill A Mockingbird, American Beauty, Swingers, and dare I admit it, I watch Dazed & Confused at least once a month. And if we're really getting into my secrets, I have a thing for the first 5 Steven Seagal movies (everything after the first 5 sucked).
Favorite TV: The OC, Alias, and Lost are the only 3 hours I give up for TV each week. But I never miss an episode.
Favorite music: Tremulant, Counting Crows, Coldplay, U2, Incubus, Mars Volta, Death Cab For Cutie, and anything from the 80's
Favorite books: Frog & Toad, Bridge to Terabithia, Where The Red Fern Grows, Ender's Game, To Kill A Mockingbird, Blindness. But even Blindness, which won the Nobel Prize for Literature, pales in comparison to your applications.
Favorite food: Pizza, followed closely by a medium-rare Tenderloin Steak covered in Bearnaise. Oh, and martinis – do they count? Can I say that here?
Favorite cartoon character: dude, the little mermaid was HOT. But in the spirit of MIT, I'll go with Speed Racer's car. That steering wheel was dope.
Advice about applying to college/MIT: Two things – first, put yourself – your true self – into all of the subjective parts of the application, especially your essays. When readers feel a human connection to an application, it makes them search even harder for a reason to admit you. In other words, we don't connect with pieces of paper, we connect with people. So make sure that your application is a compelling window into who you really are. Second, maintain perspective throughout the entire process. Hopefully everything will work out and you'll get into MIT or another top-tier school that you love. But if not, remember that there are many roads to happiness and fulfillment. Check this out – I didn't even break 1400 on my SAT's, and yet I had the time of my life in college (at a school that was ranked -YIKES- only #20 or something in USNWR), I have a wonderful wife, two wonderful children, a house, a job that I love, food on the table, and the means to follow my passions like playing in a rock band. I'm happy with who and where I am. All that without going to one of "the top ten schools in the world." Shocking, isn't it? ;-)
Fun fact about yourself: I've recorded 7 CD's since 1995, played hundreds of shows in 10 different states on both coasts, won songwriting competitions, and still – I have yet to make a cent of profit playing music.
26 responses to "Meet the Admissions Officers: Ben Jones"