I've been trying to think of a good way to kick off the new admissions cycle (class of 2010 – woot!) and it's finally come to me. We had our annual admissions retreat yesterday, an all-day event that took place off campus at the MIT Endicott House.
Various presentations were given on the previous year. We discussed things that worked really well, and set new goals for this cycle. I'm very excited to embark on my second year.
But the "serious" stuff was only one part of the day. We also had lots of fun – including a hysterical presentation by an etiquette consultant (Did you know that your name tag should always go on the right? Do you know why?), and a flower-pot-decorating competition.
To kick off the new cycle, it's my pleasure to introduce you to our current team of admissions folks, photographed with their flower pots at yesterday's event.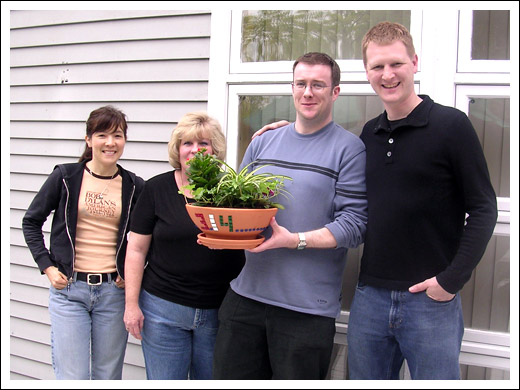 Mari, Kathy, Eamon, and Me (Ben). Note that our pot says 3.14…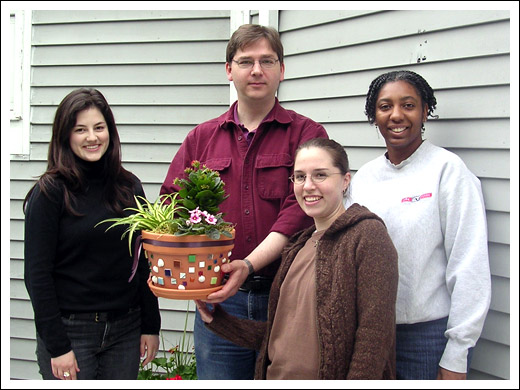 Emily, Edmund, Kirsten, and Gisel.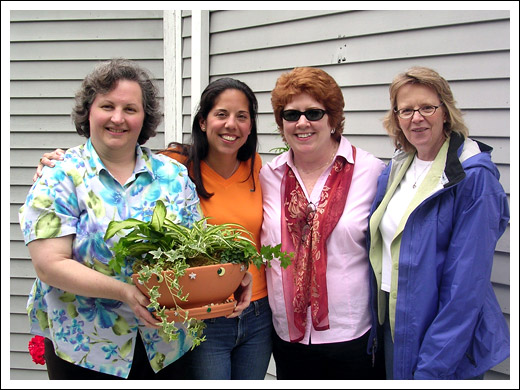 Sofia, Lorelle, Marilee, and Joanne.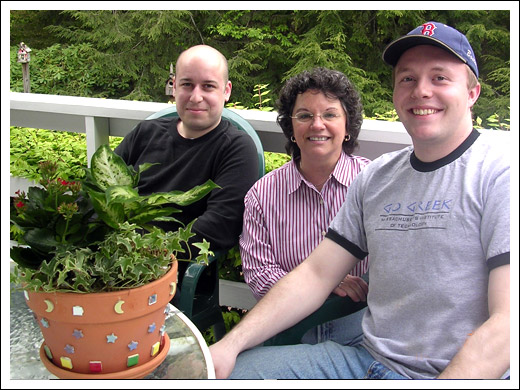 Matt D., Linda, and Ross.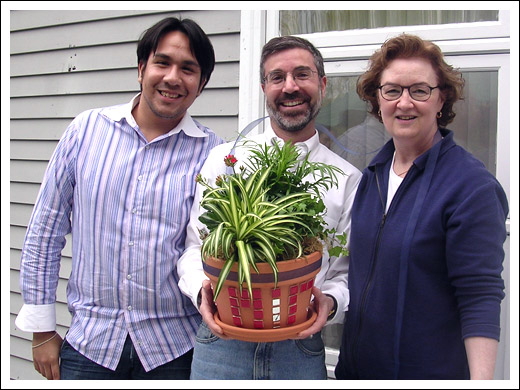 Salvador, Stu, and Marilyn. Note that their pot says MIT!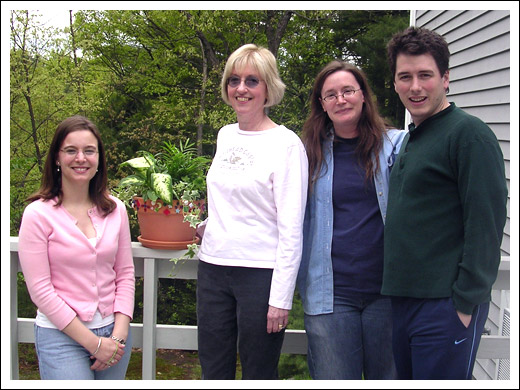 Carina, Bette, Sue, and Matt M.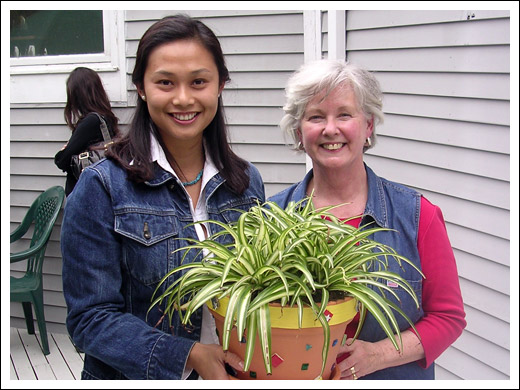 Denise and Ellen.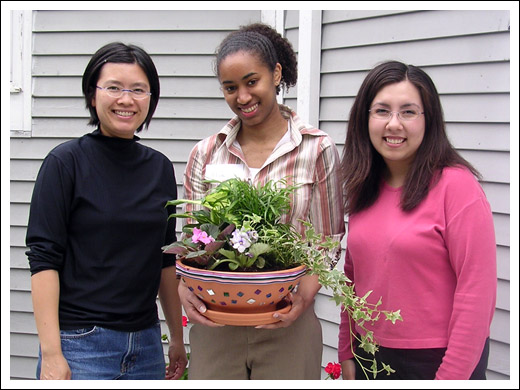 Amy S., Alia, and Amy P.
22 responses to "Meet The Admissions Staff"