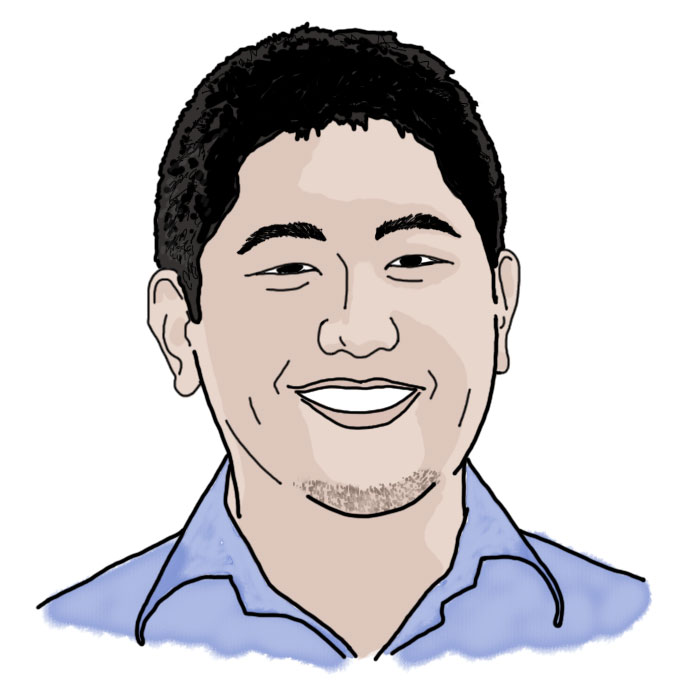 ...In which you find out about the good, bad, and really bad shows I love to watch.
Happy holidays to all! I am writing this post for several reasons, which I will list here (notice that lists will soon become the theme of this post):
1. I have not blogged in quite a while.
2. I finally have a small breather of vacation time between reading Early and Regular applications.
3. The end of the year is near, which always calls for lists and countdowns.
4. I've been meaning to write a post like this since the big TV premiere weeks in September, but traveling got the best of me.
5. Now that most shows are taking holiday breaks, I've been able to catch up a bit on my shows, and thus there is a smaller likelihood that something will get spoiled for me in the comments.
[Important sidenote: I watch almost all my TV online and/or several weeks after its initial airing, and I absolutely hate it when something gets spoiled for me (similar to most people, I assume) – so PLEASE PLEASE PLEASE no spoilers in the comments! If you absolutely have to reference something from a show that'll spoil it – even if it's already been aired – please put a disclaimer above it!]
Anyways, as you've probably figured out by now, I'm a big TV fan. I watch a lot of TV. So, in the spirit of Advent calendars*, I'm going to countdown my top 25 favorite currently airing TV shows (along with the network it airs on, in case you're curious):
25. Cash Cab – Discovery Channel
24. Dancing with the Stars – ABC (yes, I admit to watching this show…)
23. Dirty Jobs – Discovery Channel (Mike Rowe is amazing)
22. Best Week/Year/Night Ever – VH1 (does anyone else auto-download the Best Night Ever podcasts in iTunes?)
21. Mythbusters – Discovery Channel
20. Any Food Network show with Paula Deen, Bobby Flay, or Giada De Laurentiis (as you will see below, I love watching food-related shows, even though I hardly cook at all)
19. Throwdown with Bobby Flay – Food Network (see?)
18. Unwrapped – Food Network (Marc Summers brings back childhood memories of Double Dare on Nickelodeon…)
17. America's Best Dance Crew – MTV
16. Survivor – CBS (yes, I also admit to still watching this show, although I missed a lot of seasons between the first two and the more recent ones)
15. Ace of Cakes – Food Network (I think if I ever met Duff or anyone at Charm City Cakes, I would have a heart attack.)
14. Iron Chef America – Food Network (even though it doesn't quite live up to the original Iron Chef, this show is still highly entertaining.)
13. How It's Made – Discovery Channel (I could watch this show for hours, if only there weren't other TV shows distracting me from it…)
12. The Office – NBC
11. 30 Rock – NBC (Tina Fey is a comedic genius and all-around superstar)
And now, on to the TOP TEN:
10. LOST – ABC (only a few more weeks until the new season begins!!)
9. The Amazing Race – CBS (a show I am NOT ashamed to admit I watch. I don't care what you say, this show is amazing. It's right there in the name!)
8. Project Runway – Bravo
7. Brothers and Sisters – ABC
6. Desperate Housewives – ABC (this show has had its ups and downs, but this season has been pretty good imo)
5. Ugly Betty – ABC (always a feel-good, warm and fuzzy pick-me-up)
4. Top Chef – Bravo (again with the cooking shows, but this time on a different network)
3. Family Guy – FOX
2. How I Met Your Mother – CBS (NPH is amazing. 'Nuff said.)
1. HOUSE – FOX (I just love the writing and acting on this show. I can't get enough.)
Now, in all honesty, I don't have enough time to keep up with every single episode of all of these shows (though you'd probably be surprised at how many I actually do keep up with). However, there ARE more shows that didn't make the list, for various reasons. Here are a few more lists of mine:
Shows I Used to Watch, but Am No Longer Watching (in no particular order)
(either because I don't have time for them anymore, or they've gone downhill**…)
– 24 – FOX
– American Idol – FOX
– Big Brother – CBS (I was forced to watch this in the summers because THERE IS NOTHING ELSE TO WATCH IN THE SUMMER)
– Grey's Anatomy – ABC
– Private Practice – ABC
– Extreme Makeover: Home Edition – ABC
– Heroes – NBC
– Friday Night Lights – NBC
– Numb3rs – CBS
Shows I Try to Catch When I Can, but Not All the Time (in no particular order)
– The Daily Show – Comedy Central
– The Colbert Report – Comedy Central
– Kitchen Nightmares – FOX
– Dinner: Impossible – Food Network
– Samantha Who? – ABC
– Man vs. Wild – Discovery Channel
– The Mole – ABC
Favorite Shows that are No Longer Airing New Episodes, but Must be Included in a List of Some Sort in a Post Like This One
(R.I.P., my beloved shows!)
1. Friends
2. Arrested Development
3. Seinfeld
4. Rob and Big
5. America's Most Smartest Model (not as epic as the others, but still a wonderfully hilarious show)
Shows I've Always Wanted to Get Into More, but Haven't Been Able to Yet
– Scrubs
– Dexter
– Weeds
– Other suggestions? (And do not say "The Hills" or "Gossip Girl". Not gonna happen. Well…we'll see about Gossip Girl. I may cave on that front.) And if you have ideas on shows from my top 25 that you think should be cut, I welcome your input as well!
Yes, I watch a lot of TV. And yes, I watch a lot of bad TV. But now it's all out there on the table, guilty pleasures and all. So now it's your turn – what are your favorite shows?
*Unfortunately, these TV shows don't come with little chocolates, but wouldn't it be awesome if they did?
**…or they were terrible to begin with, and I've finally come to realize it
50 responses to "Mikey's Meta TV Post"