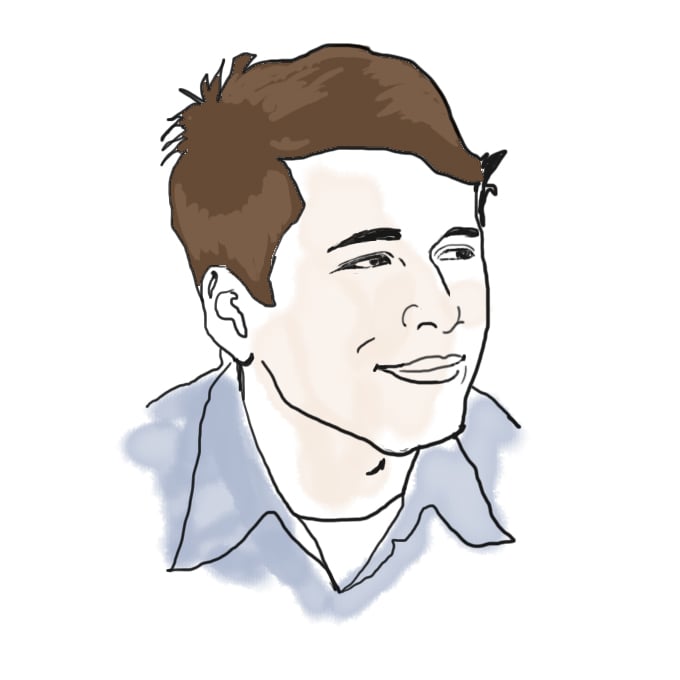 MIT will help Corey Kubber '10 "develop and grow, with some eccentric, genius-type people."
Santaluces valedictorian headed to MIT, career in medicine
By Kathi Mcfarland, Palm Beach Post Staff Writer
Wednesday, June 21, 2006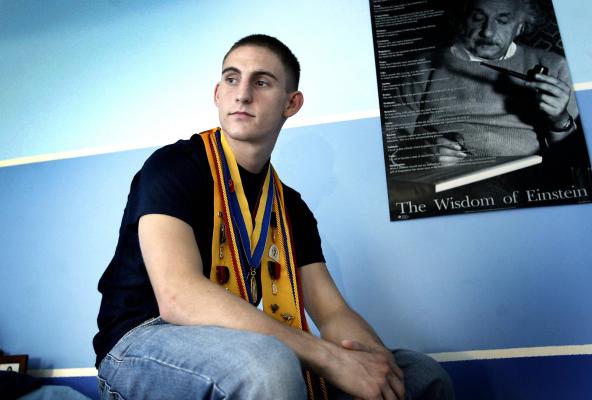 Corey Kubber recently won a $2,500 scholarship from the Morikami Museum in Delray Beach. Despite a demanding academic schedule, he still finds time for a social life. 'I like to hang out with my friends,' he said. 'And I like going to the beach at night and looking at the stars.' [Cydney Scott / The Post]
Corey Kubber's fascination with Japan - and his stellar academic record - have earned him the 2006 Morikami Scholarship.
The $2,500 scholarship is awarded each year to an outstanding local student by the Morikami Museum in Delray Beach. Masakazu Toshikage, the consul general of Japan in Miami, presented the scholarship to Kubber in a ceremony at the museum last month.
Kubber, 18, just graduated first in his class at Santaluces High School in suburban Lantana. A resident of suburban Lake Worth, he will be attending the Massachusetts Institute of Technology in Cambridge, Mass., this fall.
He plans to focus on medicine, with a minor in Japanese. He also plans to take part in MIT's study abroad program in Japan.
"I've always been interested in Japan. The culture is so different from ours, and the language, the writing, everything is so pretty," he said, adding that he's "really excited to have won the Morikami scholarship."
"I didn't realize how much it would open up for me, going to the different functions and all the people I've been meeting."
The Morikami is one of many places where Kubber has served as a volunteer. Last year, he helped with the museum's Children's Day activities.
He also served as president of his high school Key Club, which focuses on community service projects, and was vice president of the National Honor Society and the debate team's historian. He is a member of Mensa International, which is open to people who score in the top 2 percent on IQ tests, and has received numerous academic awards.
He was captain of the Santaluces wrestling team in his junior and senior years, and took part in the state championship this year as one of the top 16 high school wrestlers in Florida.
Kubber has always excelled at math and science, and is interested in the engineering side of medicine.
"Now that we've mapped the human genome, there are applications to biological engineering," he said. "We can have a systematic approach to curing disease."
For example, computers can analyze thousands of samples at a time, he said. "A scientist using one sample at a time in a petri dish can take forever."
Now that scientists have started "decoding the DNA sequence, we can find mistakes and learn how to fix them," he said.
Kubber has been interested in medicine since the fifth grade, when his father died from pneumonia.
"I couldn't understand why," Kubber said. "I thought they had pneumonia figured out by then."
He said he wants to contribute to the field of medicine and is thinking about attending medical school after graduating from MIT, possibly becoming a heart surgeon or neurosurgeon specializing in research.
Kubber also said that he's looking forward to attending MIT, but he knows it will be an adjustment.
"Now, I'm a big fish in a small pond," he said. "There, I'm going to be a small fish in a big pond, and I'm not used to that. I'm used to being one of the smartest students, but at MIT, everyone is a valedictorian. Everyone will be exactly like me."
He added, however, that MIT will help him "develop and grow, with some eccentric, genius-type people."
"The students and the faculty are brilliant," he said. "It's going to be really cool."
What is the best advice you have ever received?
"To relax and enjoy all the time you have; not to stress over the little things, just go with the flow. It's ironic, because that's probably the advice I listen to the least, but it is the best advice."
If you could have dinner with anyone, who would it be?
Albert Einstein.
If you could travel anywhere, where would you go?
Japan.
How would you like to be remembered?
"As someone who wants to help others, someone who wants to try discovering new things to help improve our world."
4 responses to "MIT '10: Corey Kubber"