There are definitely perks to attending MIT. For example, at MIT I've built yo-yos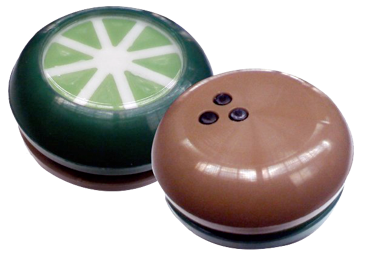 Five(!) robots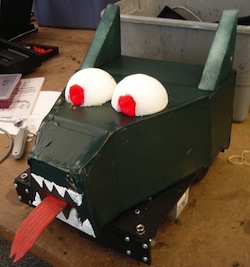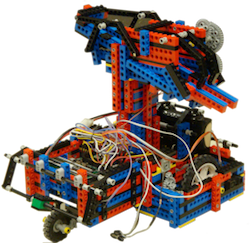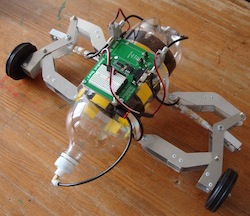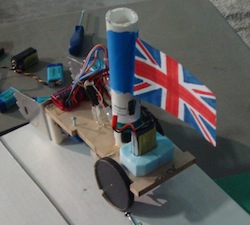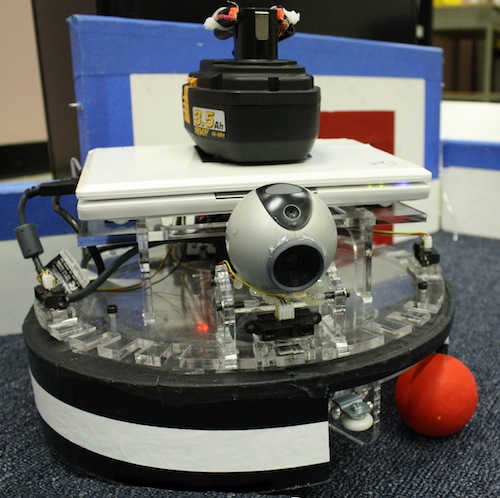 A pirate ship out of water bottles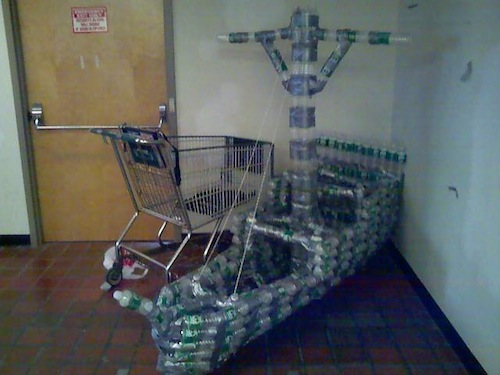 and, most recently, a working metal lathe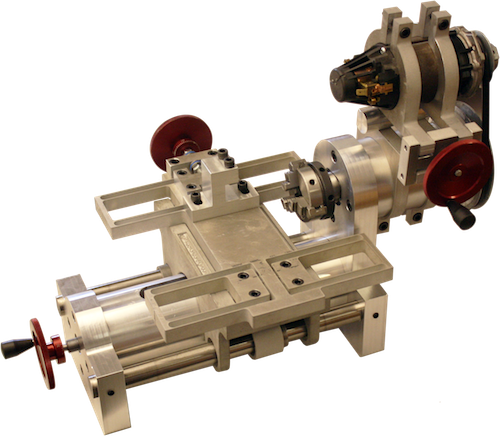 But there are certainly downsides. I think this comic does a great job summarizing: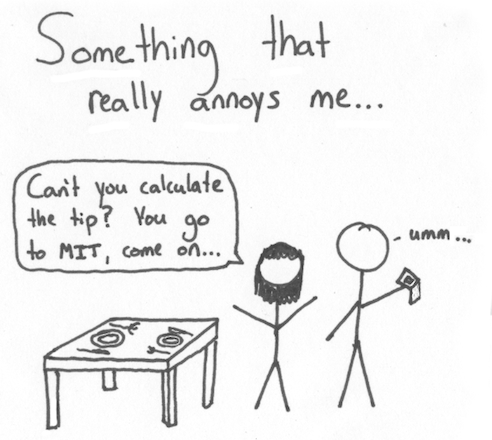 ___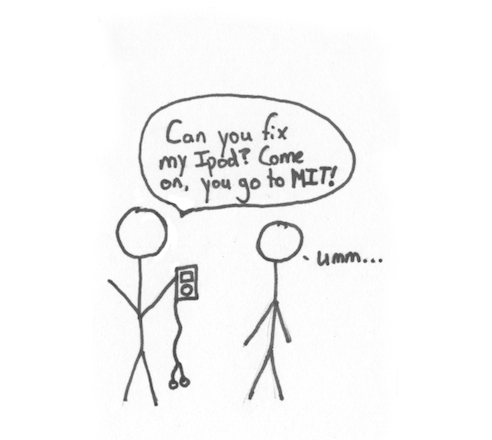 ___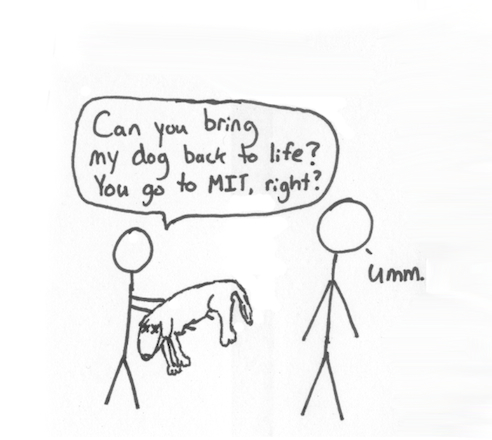 You may laugh, but you'll laugh for a different reason if you're a student here, because you'll realize just how true it is. Once you transform into an MIT student, you are held to a standard that other people just aren't. Ok, maybe not "held to a standard," but people do look at you in a different light and expect you to be the expert in everything. Trust me, this isn't true, we aren't the experts on everything.
A friend of mine was an editor for the MIT student newspaper, "The Tech." As editor, his name was printed in every paper and he was associated closely with MIT news. It was as an editor that he received a letter in the mail. The letter was from a man who had convinced himself that an underground dam had helped to create giant underground lakes in ancient Egypt . . . at least I think that's what he convinced himself. It wasn't entirely clear. I'll be honest, we all sat around in my suite reading this letter and had a jolly good time laughing at it. It began something like:

This was the second letter he'd sent to MIT regarding this dam. The first letter was all but ignored by its intended recipient (because, let's be honest, you can't take every single e-mail you receive seriously, there are just too many wackos out there) so he sent this second one to President Hockfield, Dean Colombo, two professors, Chancellor Clay, and my friend. Needless to say, he was a bit confused, especially when he kept reading.
Wait. . . seriously? STAR CHARTS!? At that point we were almost obligated to keep reading.

Alright, that just doesn't make any darn sense. (for the full letter, click here)
As funny as it was, my friend was a bit concerned. He didn't want obsessive individuals like this contacting him, which is totally understandable, so he contacted some higher ups at MIT and he has everything all fixed now. Luckily it was an easy fix.
This is just one example of the types of things that happen at MIT. There was an incident over at Bexley (a dorm) when a man called the front desk and demanded to know whether the moon was a planet or not. The letter and the moon incident seem funny, but over time they can get really annoying and sometimes be scary. The world is full of weird people out there, be careful.
So, do you really want to be popular? MIT is an excellent school, it'll definitely set you apart, but be careful, sometimes it's nicer to just blend in and keep a low profile.
See ya!
39 responses to "MIT Brings You Unwanted Attention"